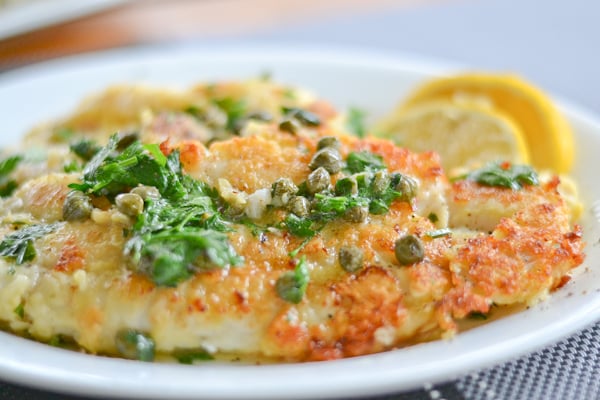 I stumbled upon this recipe while I was browsing online looking for new fish dishes to cook. This recipe caught my attention because of its few and easy to find ingredients and the simple way it is prepared. I rarely cook sole but after trying this recipe, it will definitely be in my list of favorite fish to cook. The sole pieces were first dip in egg, coated with flour and then pan-fried.  Butter, parsley and capers were added while the fish was cooking creating a flavorful and buttery sauce.  Finally, a squeeze of lemon over the delicate fish completes the dish; a delicious meal you will surely enjoy.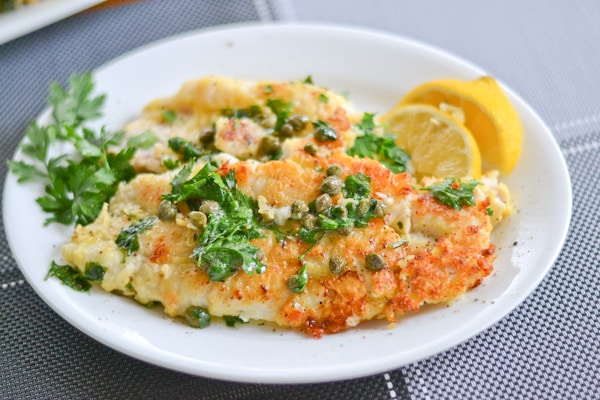 Fried Sole with Lemon and Caper Sauce
Ingredients
1 lb Dover sole fillets
1 egg
⅓ cup flour
Sea salt
Freshly ground pepper
2 tablespoons olive oil
2 tablespoons butter
1 bunch fresh parsley, finely chopped
3 tablespoons capers
1 lemon, cut into wedges
Instructions
Halve or slice the sole fillets into 3 long strips and season with salt and pepper.
Beat egg in a shallow dish. Spread flour in a second shallow dish. Gently dip each piece of sole into the beaten egg, then the flour, making sure they are completely coated. Dust off any excess flour and put pieces to one side. Keep going until all the sole pieces have been coated.
Heat a large frying pan on a medium heat and add the olive oil. Fry the sole pieces for couple of minutes, until golden brown. Turn the sole pieces over and add the butter, parsley and capers. Cook for another couple of minutes or until the fish flakes easily with a fork.
Transfer fish to a plate and serve with some wedges of lemon to squeeze over and a spoonful of the sauce.
Enjoy!
Notes
Recipe source: jamieoliver.com