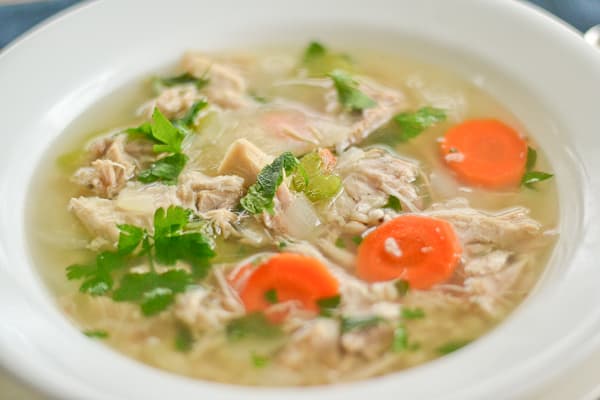 We always spend Thanksgiving at my cousin's place and each family usually bring a dish and a dessert while my cousin's husband cooks the turkey. But this year, my family decided to stay home and have our own Thanksgiving dinner. I cooked pineapple glazed ham and tried to cook roast turkey for the first time. Through the help of my coworkers and by browsing online, my family and I were able to feast on roast turkey with gravy, stuffing and mashed potatoes. There were lots of left-over turkey meats which I decided to use for soup. I love this turkey barley soup recipe because it uses lots of vegetables and has barley in it. This soup is hearty and filling; I was glad I brought it for lunch the next day.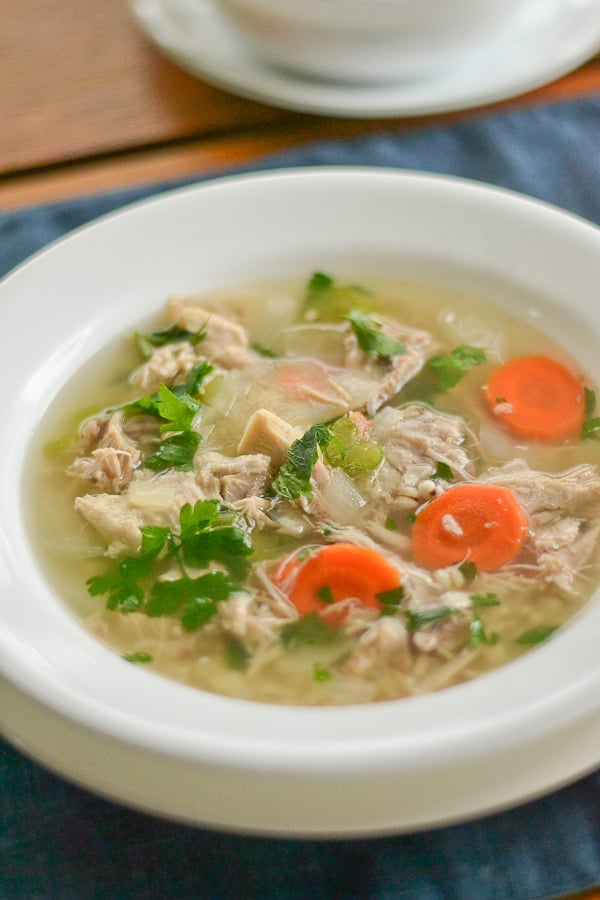 Turkey Barley Soup
Ingredients
Carcass from cooked 10- to 12-lb turkey
3 quarts (12 cups) water
1 teaspoon salt
½ teaspoon pepper
¼ teaspoon poultry seasoning or dried sage leaves
1 dried bay leaf
½ cup uncooked pearl barley
3 medium carrots, sliced (1½ cups)
1 large onion, chopped (1 cup)
2 medium stalks celery, sliced (1 cup)
3 cups cut-up cooked turkey
2 tablespoons chopped fresh parsley, if desired
Instructions
Break up turkey carcass to fit 6-quart Dutch oven. Add water, salt, pepper, poultry seasoning and bay leaf. Heat to boiling over high heat; reduce heat to low. Cover; simmer 1 hour 30 minutes.
Skim off any residue that rises to the surface. Remove bones, meat and bay leaf from broth; cool. When cool enough to handle, remove meat from bones and cut into bite-size pieces; set aside. Discard bones and bay leaf.
Skim fat from broth; discard. Add turkey meat cut from bones to broth; stir in barley. Heat to boiling; reduce heat to low. Cover; simmer 30 minutes, stirring occasionally.
Stir in carrots, onion, celery and 3 cups cooked turkey. Simmer uncovered 20 to 25 minutes longer, stirring occasionally, until vegetables and barley are tender. Adjust seasoning. Stir in parsley.
Serve and enjoy!
Notes
Recipe source: Betty Crocker