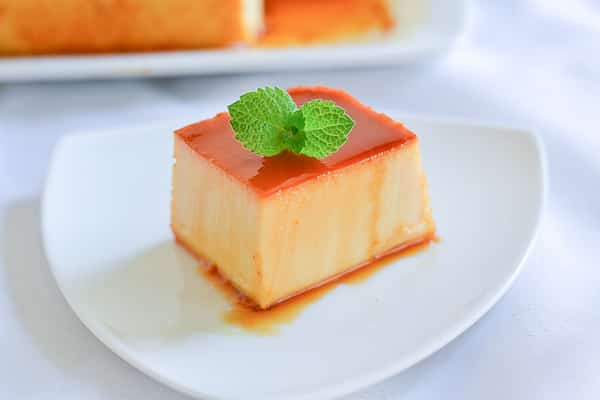 Leche Flan (Caramel Custard) is my family's all time favorite dessert. The decadent custard topped with the smooth caramel is such a delight to the eyes as well as to the palate. This recipe of leche flan with cream cheese takes this popular Filipino dessert to another level. The sugar was caramelized first in a loaf pan on the stovetop and then set aside to cool for a bit. Creamy custard was afterwards poured over the hardened sugar and then steam baked for one hour and 20 minutes. The creamy and dense custard with caramel glaze was irresistibly delicious. Indulge!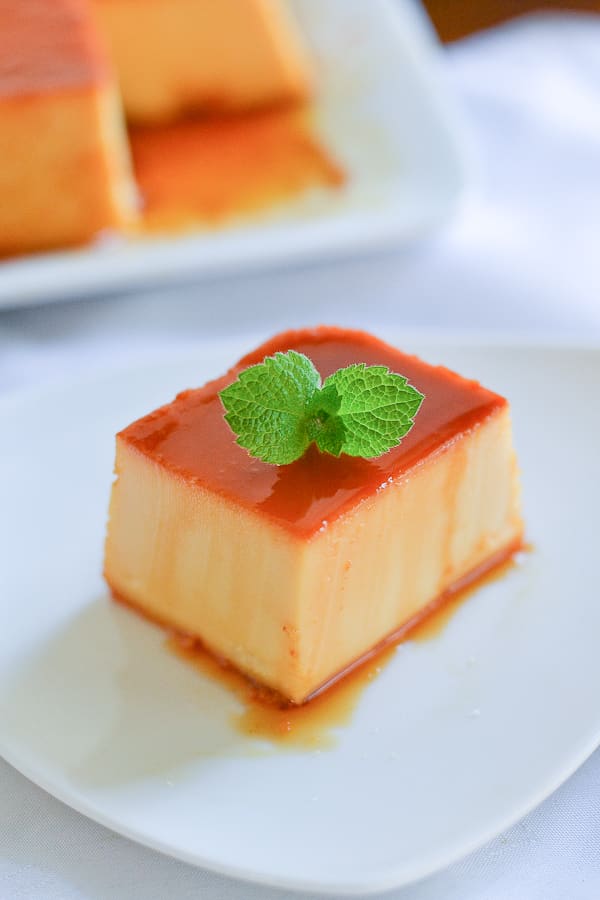 Leche Flan with Cream Cheese
Ingredients
1 cup granulated sugar
5 large eggs
4 oz cream cheese, softened
1 can (370 ml) evaporated milk
1 can (300 ml) sweetened condensed milk
1 teaspoon vanilla extract
Instructions
Preheat oven to 350° F.
Place sugar in a 5X9 inch loaf pan over medium heat and cook, stirring occasionally until sugar has dissolved and caramel in color. Remove pan from heat and set aside to cool for 5 minutes.
Meanwhile, in a blender, combine and process eggs, cream cheese, evaporated milk, sweetened condensed milk and vanilla until smooth.
Pour mixture into prepared pan. Place it in another, larger, shallow baking pan and set it in the middle shelf of the oven. Pour enough hot water in the bigger pan to come halfway up the sides of the loaf pan.
Bake for l hour and 20 minutes or until top is set. Allow to cool to room temperature before refrigerating for several hours or overnight. Run a clean knife around the edge before inverting onto a serving plate.
Serve and enjoy!