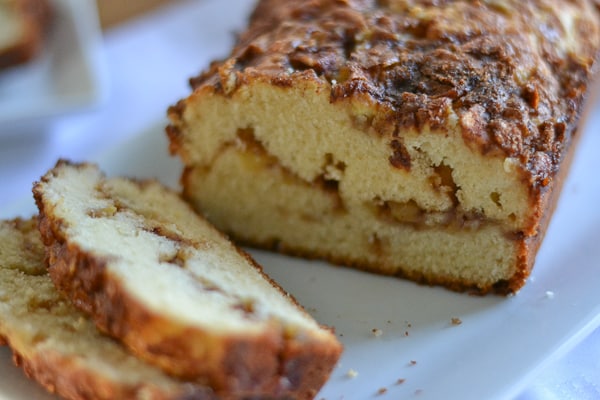 My family love this cake. It has the wonderful combined flavors of fresh apple and cinnamon sugar. It has the light and moist texture of a cake but in the form of a loaf.  The added layer of the apple and cinnamon sugar in the middle of the loaf gives this cake more texture and taste. I am pretty sure you will enjoy a slice of this delicious cake with a cup of coffee or tea any time of the day!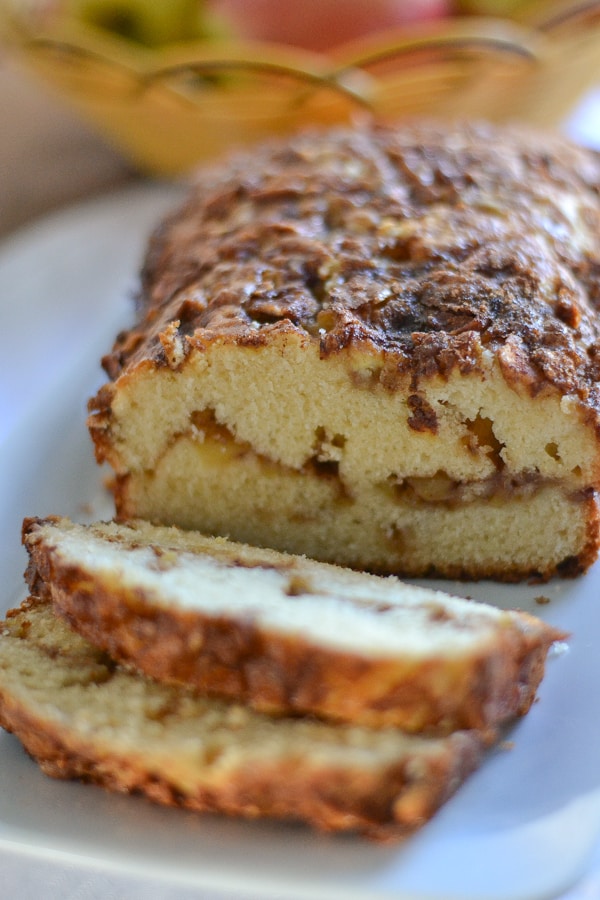 Apple Cinnamon Cake
Ingredients
⅓ cup brown sugar
1 tsp ground cinnamon
⅔ cup white sugar
½ cup butter, softened
2 eggs
1½ tsp vanilla extract
1½ cups all-purpose flour
1¾ tsp baking powder
½ cup evaporated milk
1 apple, peeled and chopped
Instructions
Preheat oven to 350°F. Grease and flour a 9 x 5-inch non-stick loaf pan.
Mix brown sugar and cinnamon together in a bowl.
Beat white sugar and butter together in a bowl using an electric mixer until smooth and creamy. Beat in eggs, one at a time, until incorporated; add vanilla extract.
Combine flour and baking powder together in another bowl; stir into creamed butter mixture. Mix milk into batter until smooth.
Pour half the batter into the prepared loaf pan. Next add half the apples and half the brown sugar cinnamon mixture. Lightly pat apple mixture into batter.
Pour the remaining batter over apple layer; top with remaining apples and brown sugar/cinnamon mixture. Lightly pat apples into batter and swirl brown sugar mixture through apples using a finger.
Bake in the preheated oven until a toothpick inserted in the center of the loaf comes out clean, 45-55 minutes. Baking time may vary depending on the oven, so take a peek at 40 minutes and see how the cake looks like.
Notes
Recipe source: allrecipes.com