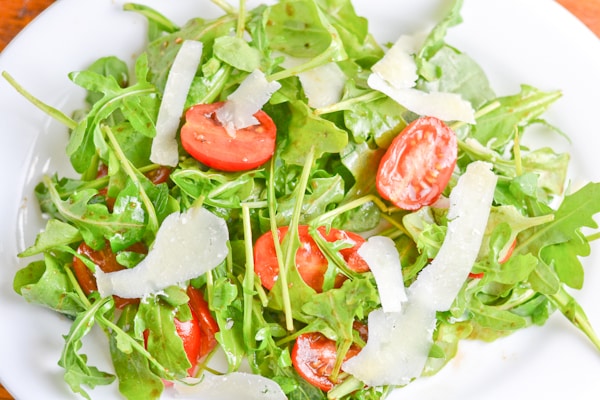 I decided to make this salad to use the left-over arugula in my fridge. I have been using arugula a lot in my recipes lately. I like its peppery taste as well as its health and nutritional benefits. I paired it up with some cherry tomatoes from my garden, dressed it up with my favorite balsamic dressing and topped it with the aromatic asiago cheese. This salad is simple, healthy and satisfying. Enjoy!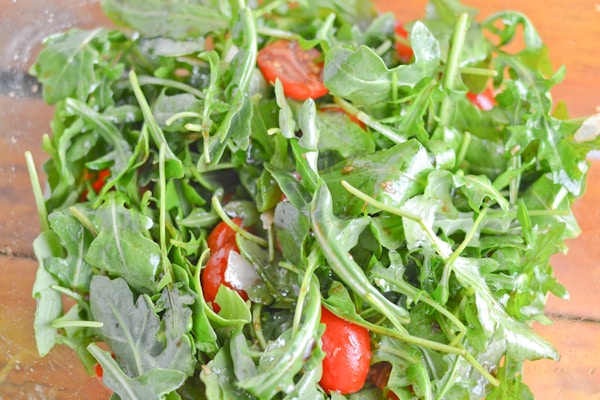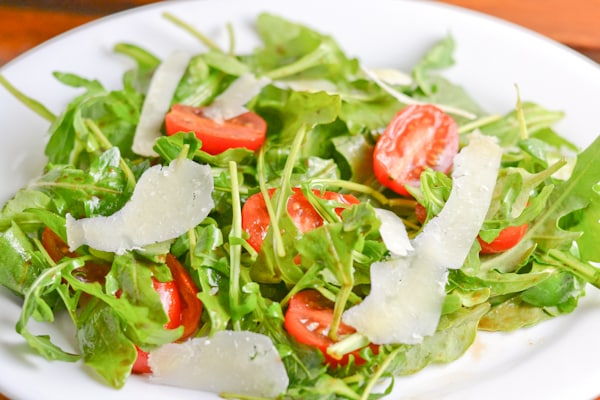 Arugula and Tomato Salad
Ingredients
¼ cup extra virgin olive oil
2 tbsp balsamic vinegar
½ tsp honey
½ tsp Dijon mustard
1 clove garlic, grated
Salt and freshly ground black pepper
20 cherry or grape tomatoes, halves
4-6 handfuls of baby arugula
Shaved asiago cheese (optional)
Instructions
In a medium bowl, whisk together oil, vinegar, honey, mustard and garlic. Season with salt and pepper. Add tomatoes and toss well to coat. Let stand for 10 minutes.
Place arugula in a large bowl. Spoon out the tomatoes from the dressing, add to the arugula and toss lightly. Gradually add dressing to the mixture, until the arugula is lightly dressed. Top with shaved asiago cheese, if desired.