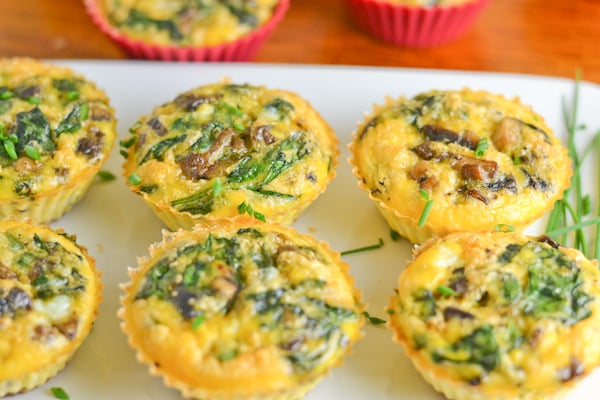 I made this awesome dish in the afternoon the other day with the intention of serving it for breakfast the next day. It did not happen because my family ate all of it for dinner that day. They could not resist tasting these muffins when they saw it on the kitchen counter. This bacon, mushroom and spinach egg muffin dish was so good; one was not enough for them. This breakfast/lunch/dinner is versatile as well; you can add any meat and/or vegetables you want.  Italian sausage, ground meat, bell pepper, tomato and onions are some of the popular ones. You may even add grated cheese. The possibilities are endless!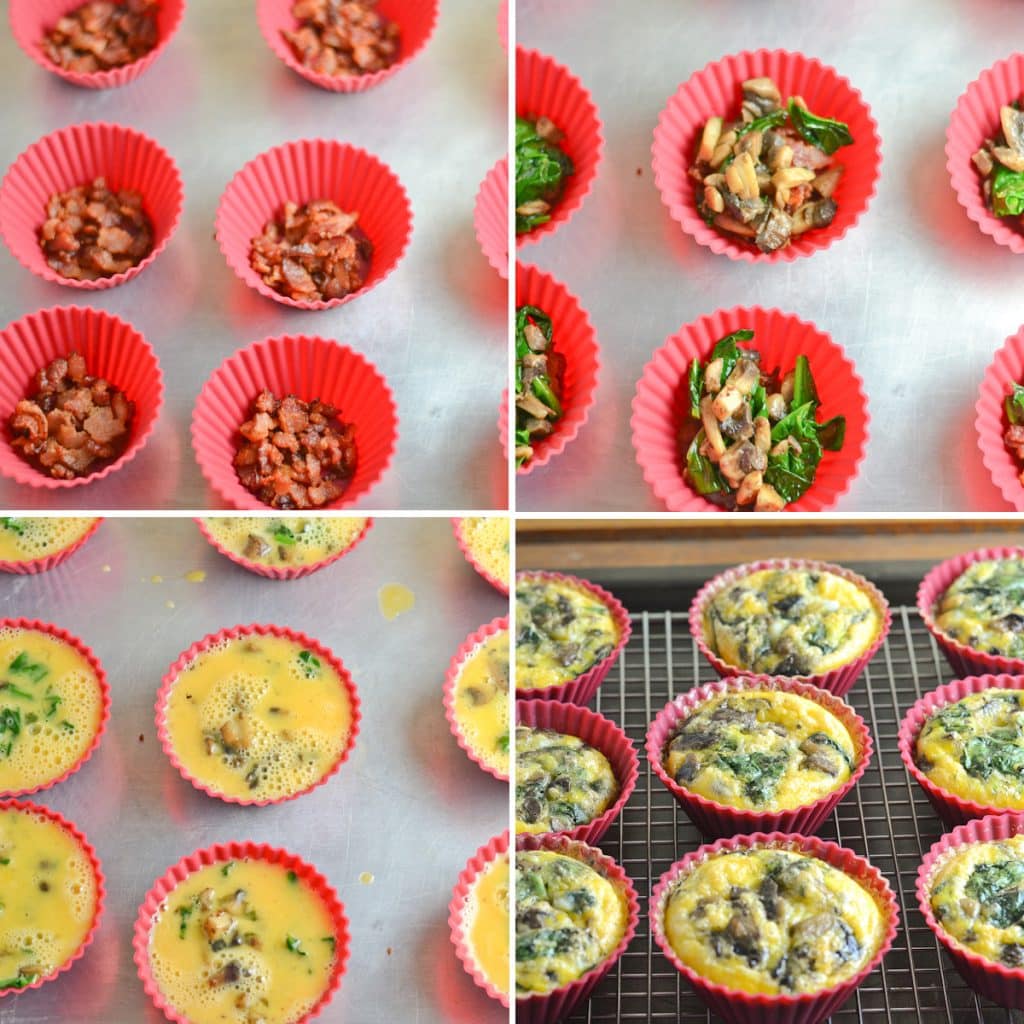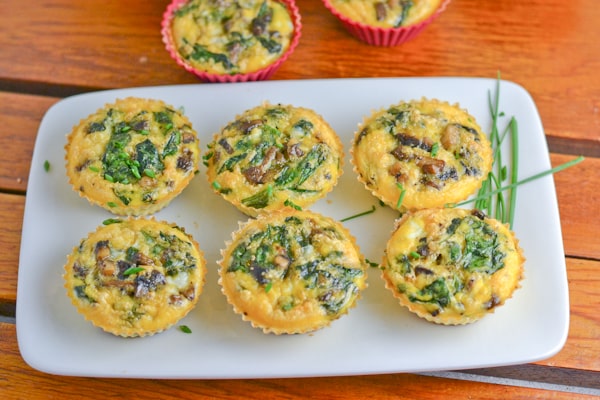 Bacon, Mushrooms and Spinach Muffins
Ingredients
8 slices thick-cut bacon, cut into ½ –inch crosswise
1 cup diced white mushrooms (4 large ones)
2 cups chopped spinach
12 large eggs
Salt and pepper
Instructions
Preheat oven to 350°F. Grease a 12-cup muffin pan. (I used 12 silicone baking cups which do not require greasing).
In a skillet over medium high heat, cook bacon until brown and crispy, about 10 minutes. Remove from skillet but leave about 2 tbsp of bacon oil on the skillet. Drain the bacon on paper towels.
Add mushroom into the skillet and cook for 2-3 minutes or until soft. Stir in chopped spinach. Remove from heat.
Place equal amounts of bacon in the bottom of muffin tins. Top with mushroom/spinach mixture.
Beat eggs in a large bowl; season with salt and pepper. Pour evenly over top of the bacon/mushroom/spinach mixture. It should reach almost to the top of the muffin tin.
Place muffin pan on the center rack of the oven and bake for 20-25 minutes or until eggs are set. Let cool for few minutes and then using a knife, loosen the egg muffins from the side of the pan.
Serve and enjoy!