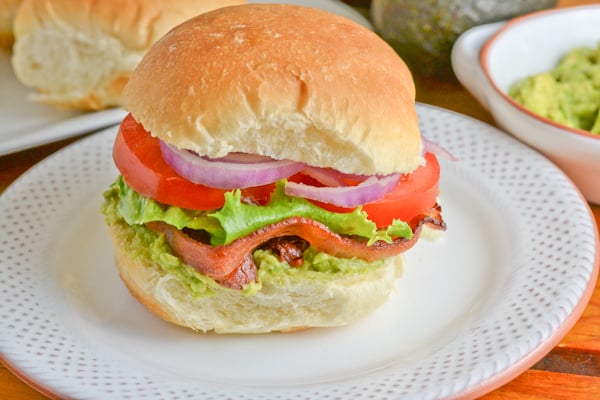 It's been really warm here in Vancouver recently, and I thought it would be a good idea to make something lighter and simpler that doesn't require a lot of stove time. I have left-over bacon slices in the fridge and a couple of avocadoes from a recent visit to the grocery store. So, along with some lettuce leaves, lime, tomato and red onion, I decided to make these BLTs with avocado spread. BLT on an artisan roll was quite a treat. It was delicious and satisfying. Yummy!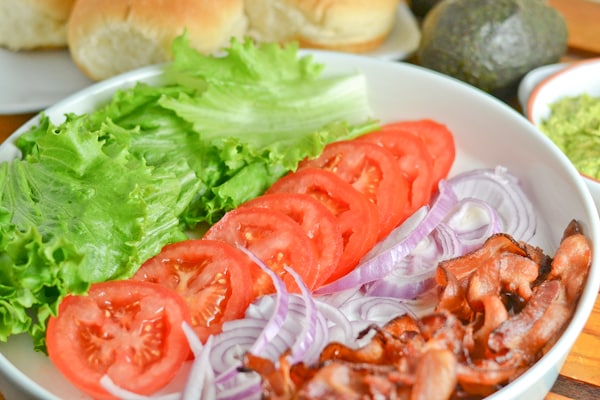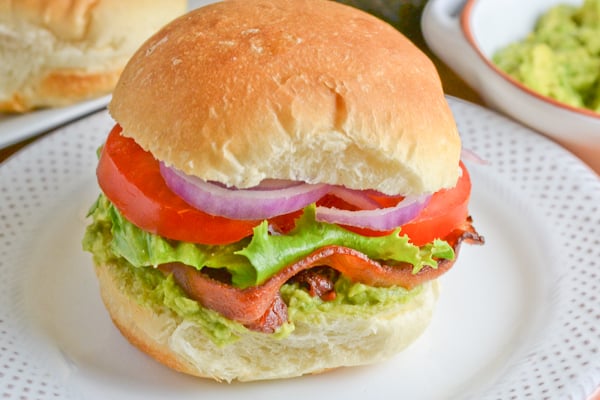 BLT with Avocado Spread
Ingredients
Spread:
1 extra ripe avocado, halved, peeled, pitted and diced
2 tbsp fresh lime juice
Sea salt to taste
Sandwich:
8 slices bacon
4 Artisan rolls
8 leaves romaine lettuce
2 medium tomatoes cut into 12 slices
1 small red onion, thinly sliced
Instructions
Combine avocado and lime juice in a bowl. Mash until smooth. Season with salt and set aside.
Prepare bacon as directed on package; drain thoroughly on paper towels.
Slice rolls in half. Place 4 slices on 4 plates. Spread an equal amount of avocado spread on each slice. Top each with ¼ of the bacon, lettuce, tomato, and onion. Cover each with another slice of roll. Serve immediately.