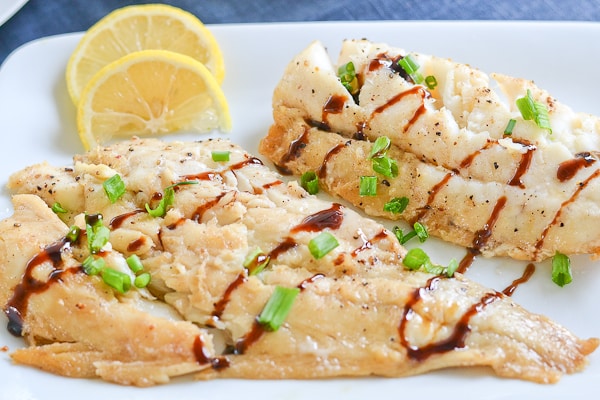 I love cooking cod fillets. They are meaty and compared to other white fish, have fewer bones. Lately, I have been using this versatile fish in soups and stews. I have also fried and used them in a sweet and sour fish recipe. Just recently, I made this baked honey cod that my family really enjoyed. The cod were first marinated in a mixture of honey, soy sauce, cider vinegar, ground pepper and ginger for 24 hours and then baked in the oven until it flaked easily when pierced with a fork.  Marinating them overnight made the cod very tasty. One caution is not to over bake them. Other than that, you will definitely have moist and succulent fish to enjoy.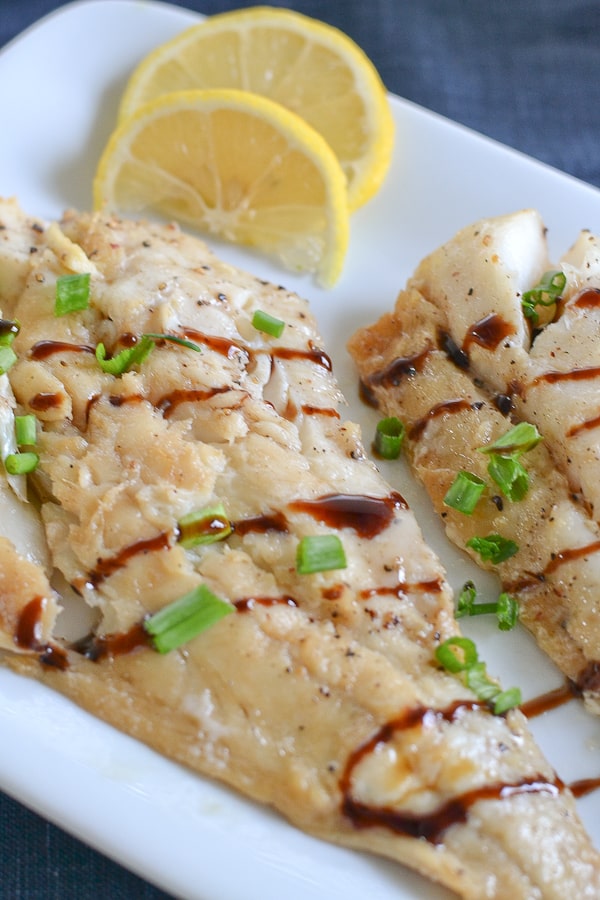 Baked Honey Marinated Cod
Ingredients
4 (6-oz) cod fillets
¾ cup honey
½ cup low-sodium soy sauce
⅓ cup sesame oil
⅓ cup apple cider vinegar
1½ tsp freshly ground pepper
1 tsp grated ginger
Instructions
Combine all ingredients (except for fish) in a medium-sized airtight mixing bowl. Add cod and marinate for 24 hours. If possible, flip half way through marinade time to allow even flavor distribution.
Preheat oven to 450° F. Line a baking sheet with parchment paper. Remove cod from marinade and bake on the center rack for 7-9 minutes or until cod is opaque and flakes easily with a fork.