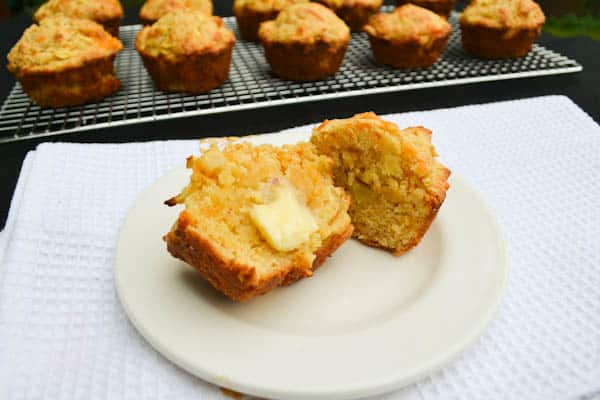 It has become increasingly difficult to wake up in the morning and the cold weather and comfort of my bed does not help. I have been thinking of ways to lessen my morning tasks such as preparing breakfast and packing lunch so that I can have a few extra minutes in bed. Last Sunday afternoon, I was thinking of what I could prepare already for breakfast the next morning. This is how I stumbled upon the Cheddar Apple Muffin recipe.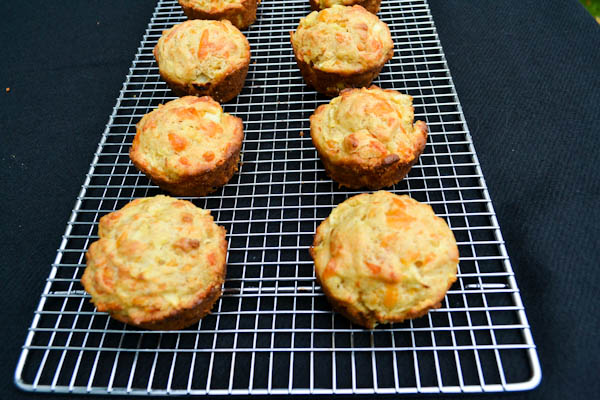 Apples are in season and so I thought it be fitting to make these for breakfast. The combination of savoury and hint of sweetness is perfection. These were perfect for breakfast the next day because all you'd need to do is pop it in the oven. These muffins go great with coffee and are perfect as a snack.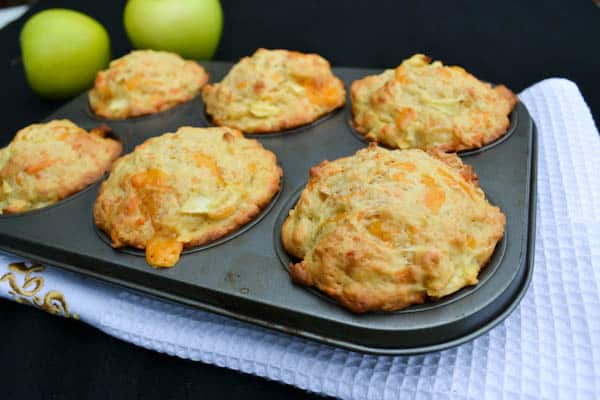 Cheddar Apple Muffins
Ingredients
3 cups all-purpose flour
⅔ cup sugar
4 teaspoons baking powder
1 teaspoon salt
1 teaspoon cinnamon
2 cups grated cheddar cheese
2 eggs
1 cup apple juice
½ cup unsalted butter or margarine, melted
2 cups peeled, cored, finely chopped apples
Instructions
Preheat oven to 375°F.
Combine flour, sugar, baking powder, salt and cinnamon in a large bowl. Mix in cheese. Set aside.
In a medium bowl, beat in eggs. Add apple juice; stir in butter and apples. Add all at once to flour mixture. Stir just until moistened.
Fill greased muffin tins. Bake for 25-30 minutes.
Let the muffins cool before removing from tins.
Serve and enjoy!
Notes
This recipe was adapted from the cookbook "The Best of The Best and more".