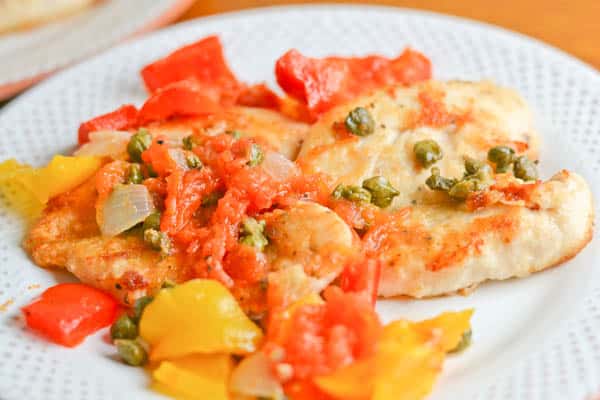 One good thing about being off for two months is that I have time to do things that I can't do when I have work. One of those things is to organize my pantry and do inventory on what I have in my freezer. I never realized how much chicken I have in my freezer. This is because my family loves chicken and so I always buy it when it is on sale. This is especially convenient for me because whenever I find a good chicken recipe, I always have chicken in my freezer, whether it be chicken thighs, breast, or wings.
This recipe caught my eye because it contains tomatoes which are abundant this season. It consists simply of bell peppers, tomatoes, onions and chicken. The vegetables are roasted first and the chicken pieces are pan fried. The combination of the roasted vegetables and the chicken cutlets is a refreshing, light and guilt free meal. Enjoy.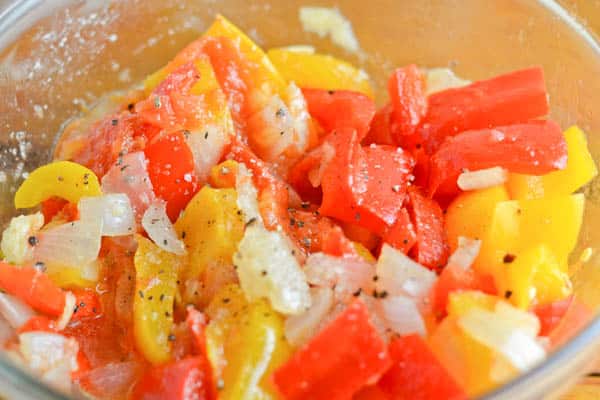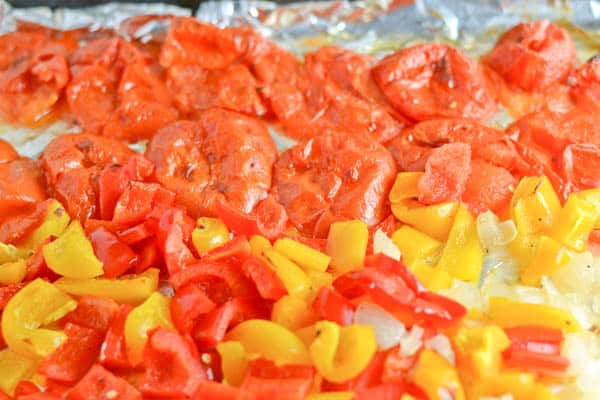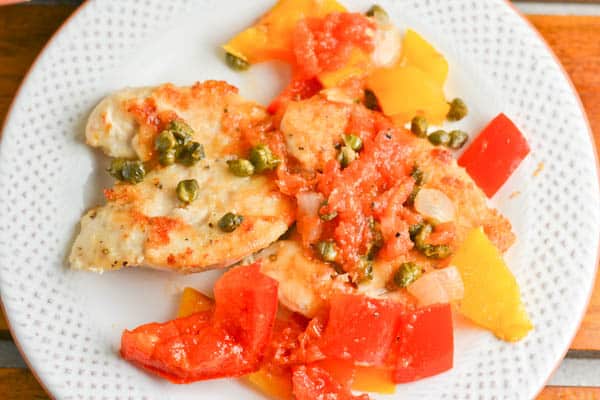 Chicken Cutlets with Bell Pepper Ragout
Ingredients
2 lbs ripe plum tomatoes (6 to 8), cored, halved lengthwise, and seeded
1 medium red bell pepper, seeded and diced
1 medium yellow bell pepper, seeded and diced
1 onion, chopped
½ cup olive oil
¼ tsp cayenne pepper
Kosher salt and freshly ground black pepper
1 medium clove garlic, mashed to a paste with ½ tsp kosher salt
¾ cup all-purpose flour
1½ lbs boneless, skinless chicken breast, thinly sliced and pounded
2 tbsp capers, rinsed and patted dry
Instructions
Position a rack 6 inches from the broiler element and heat the broiler on high.
Line a heavy-duty rimmed baking sheet with foil. Put the tomatoes cut side up on one side and the peppers and onion on the other side. Drizzle everything with 3 tbsp of the olive oil and sprinkle with the cayenne pepper, 1 tsp salt, and ¼ tsp pepper. Toss the peppers and onions. Broil until the tomatoes are collapsed, about 7 minutes. Flip the tomatoes, toss the peppers and onions, and broil until the tomato skins have large black spots and the peppers and onions are tender, about 5 minutes more.
Use tongs to pull the skins off the tomatoes. With a slotted spoon, transfer the tomatoes to a cutting board. Put the peppers and onions in a large bowl; add the garlic paste. Chop the tomatoes and add to the bowl with the other vegetables. Mix well, season to taste with salt and pepper, and keep warm.
Heat ¼ cup of the olive oil in a 12-inch non-stick skillet over medium-high heat. Put the flour in a shallow pan. Season the chicken with 1-1/2 tsp salt and ½ tsp pepper; dredge in the flour. Working in 2 batches, cook the chicken, flipping once, until just cooked through, 2 to 3 minutes per side. Transfer the chicken to serving plates. Wipe out the pan. Heat the remaining 1 tbsp olive oil and fry the capers over medium-high heat until they pop open and become crisp, about 2 minutes. Sprinkle them over the chicken. Serve with the ragout.