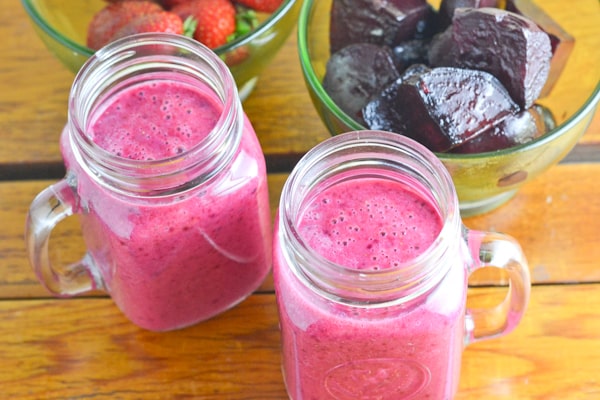 Last week, my cousin and her husband came over to my house with a box full of fresh vegetables from their garden. Amongst them were snow peas, cucumber, zucchini, lettuce and beets.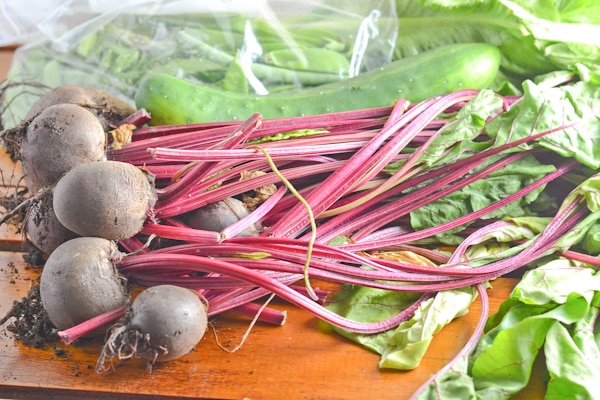 I love beets with avocado and feta cheese but yesterday, after roasting them for an hour, I decided to make a smoothie. I roasted a bunch of beets but only used some for this recipe. We had the rest for dinner. I found a smoothie recipe that combines them with strawberries, honey and banana. I adapted the recipe by using soy milk instead of yogurt. It was really good. Enjoy!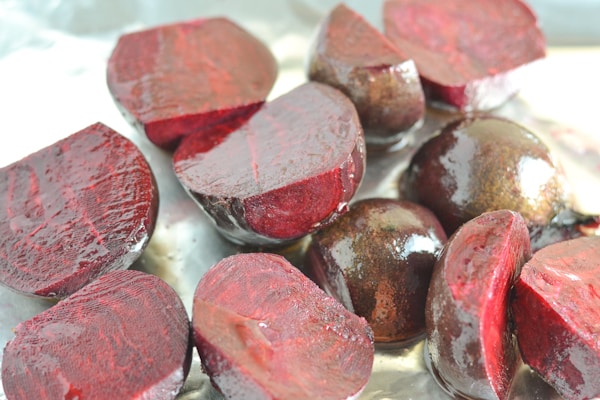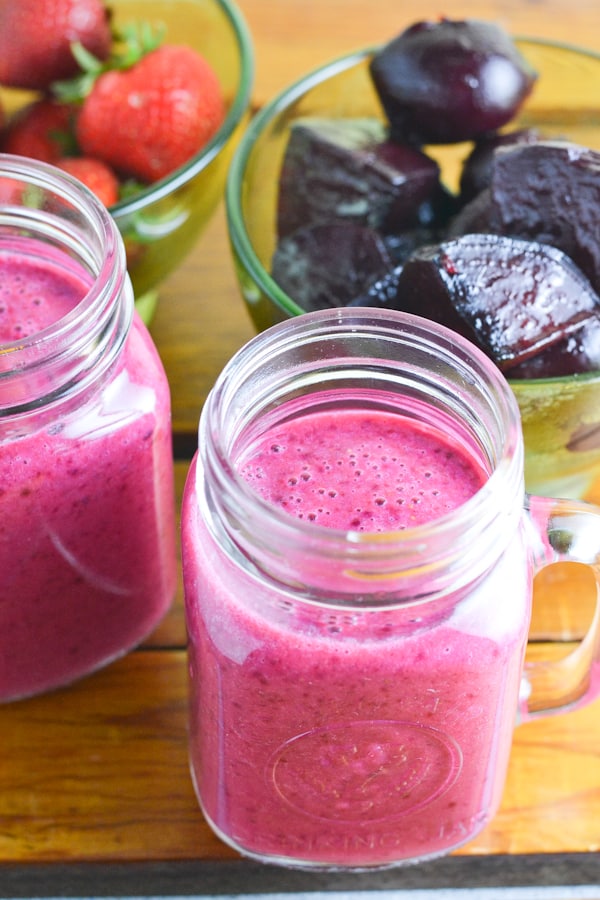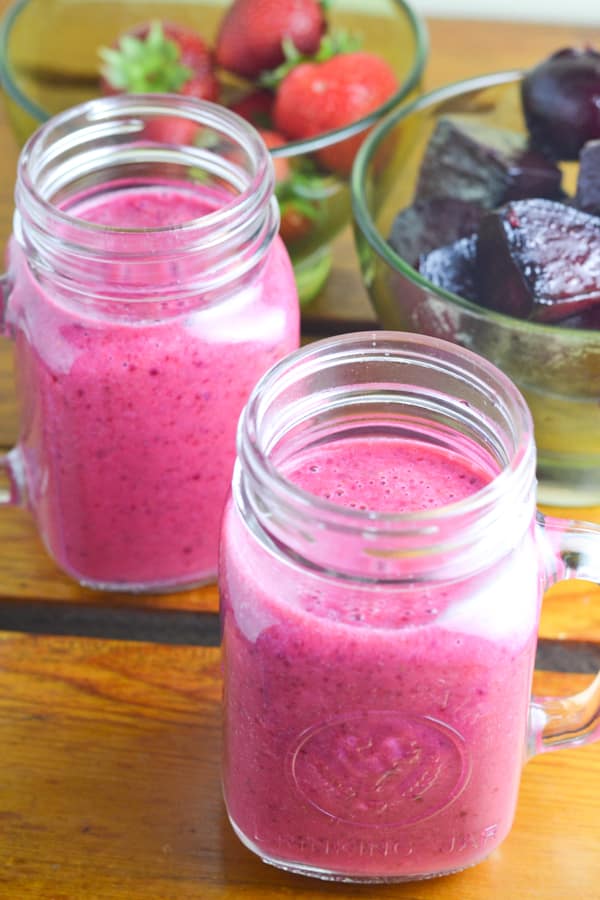 Beet Strawberry Smoothie
Ingredients
3-4 beets, trimmed
2 cups strawberries
1 cup soy milk
2 tbsp raw honey
1 banana
Instructions
Preheat the oven to 375ºF.
Cut beets in half; place on a large sheet of foil. Drizzle beets with olive oil and cover with the remaining foil.
Bake for about an hour or until beets are soft when pierced with a fork. Remove from the oven and allow to cool.
Once cool, peel off the skins. Place around ¾ cup of diced beets in the blender with the rest of the ingredients. Blend until smooth.