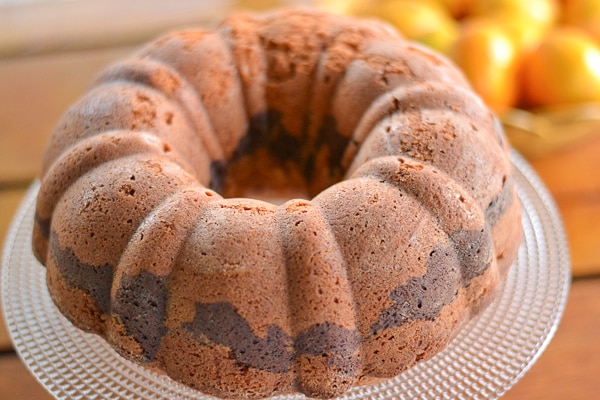 November is a pretty busy month for our family with regards to celebrating birthdays and my wedding anniversary. So on the weekend, I made this chocolate orange bundt cake to share with everyone. It was a dense and tasty cake. A slice of this delicious treat with swirled chocolate in the middle was a beauty to behold. I never thought that orange and chocolate together would be this good. Indulge!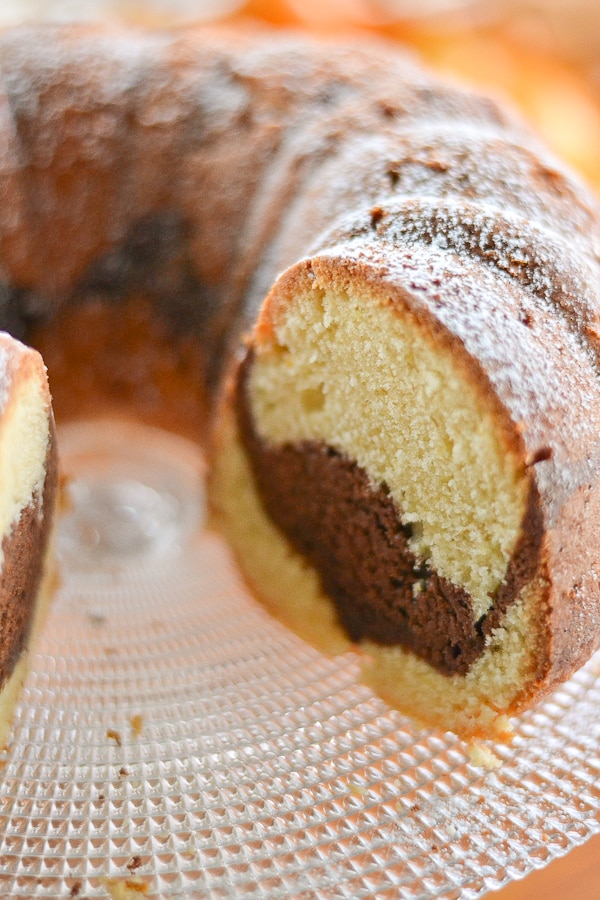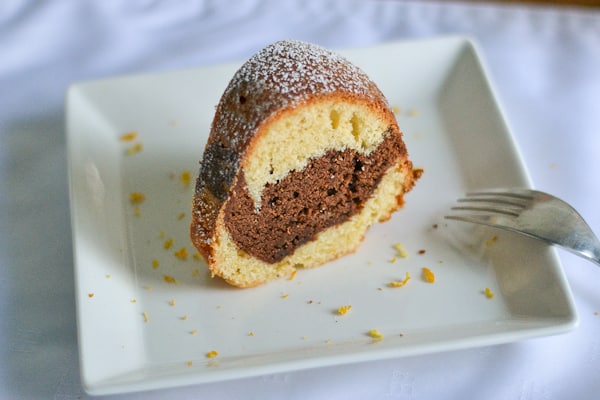 Chocolate Orange Bundt Cake
Ingredients
1 cup semi-sweet chocolate chips or milk chocolate chips
1 cup butter, softened
1¾ cup granulated sugar
4 eggs
1 tsp vanilla
3 tbsp finely grated orange rind
3 cups all-purpose flour
2 tsp baking powder
½ tsp baking soda
½ tsp salt
½ cup orange juice
¼ cup orange liqueur or orange juice
Icing sugar (optional)
Instructions
Heat oven to 325°F. Melt chocolate chips in medium bowl in microwave, or in bowl over boiling water, until just beginning to lose their shape. Stir until smooth; set aside.
In large bowl, beat butter and sugar until fluffy. Beat in eggs, one at a time, until creamy. Beat in vanilla and orange rind.
In large bowl, mix together flour, baking powder, soda and salt. Beat flour mixture into butter mixture alternately with orange juice and liqueur; beat until smooth. Spread 2 cups of the batter in greased and floured 12 cup Bundt pan.
Stir 2 cups of the batter into melted chocolate until well combined; spread over batter in pan. Spread remaining batter over chocolate batter.
Bake 1 hour to 1 hour and 15 minutes or until cake tester comes out clean. Baking time may vary, depending on the oven. Let cool in pan, on rack, 15 minutes. Gently loosen cake from edge and centre of pan; invert onto rack. Cool completely before slicing. Dust top with icing sugar if desired.
Notes
Recipe source: Hersheyskitchens.ca