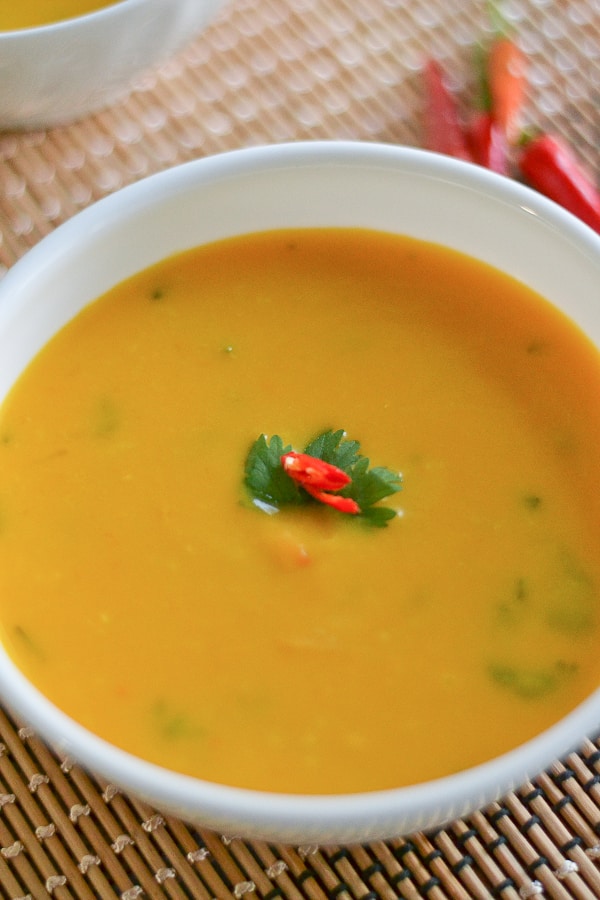 My son has been asking me to cook pumpkin soup for a long time now. He had a taste of this Thai pumpkin coconut soup from his girlfriend's house when her mother made it for them. Last week has been a cold week, so soup was a popular choice of meal on most days. Over the weekend, I got the chance to make pumpkin soup. This recipe is different in the sense that it is cooked in a slow cooker and has a Thai influence. The addition of coconut milk, fish sauce, cilantro, lime juice and brown sugar makes this thick soup bursts with flavors. Delicious!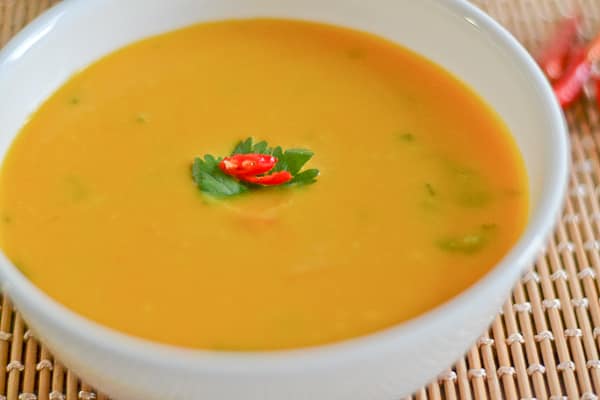 Slow Cooker Thai Pumpkin Coconut Soup
Ingredients
8 cups (2lbs) pumpkin or winter squash, peeled and cubed
1 red onion, chopped
2 tbsp (30 mL) grated fresh ginger
3 cloves garlic, chopped
1 small red chili pepper
1 can (400mL) coconut milk
3 cups vegetable broth
2 tbsp fish sauce
½ cup (125 mL) chopped fresh cilantro
2 tbsp (30 mL) lime juice
1 tbsp (15 mL) packed brown sugar
Instructions
In slow cooker, combine pumpkin, onion, ginger, garlic and red chili pepper. Pour in coconut milk, broth and fish sauce.
Cover and cook on low for 5 to 8 hours.
Using immersion blender, purée soup until smooth. Stir in cilantro, lime juice and brown sugar.
Notes
Recipe source: Canadian Living Magazine: November 2012