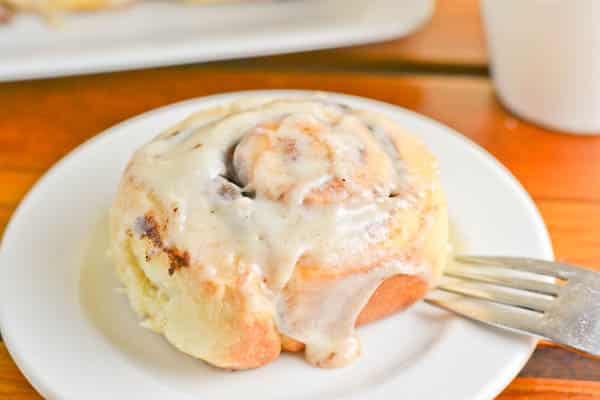 My youngest son's friends came over to our house one day to do some cooking and baking. They made some naan bread and baked these delicious cinnamon rolls. The house smelled so good as the rolls were baking in the oven. They got the recipes from two sites and combined them together. The result was cinnamon rolls that are soft and pack full of cinnamon goodness.  The cream cheese icing on top makes them even better. The rolls were devoured so fast, there was nothing left for seconds. We already made them twice since then. The last time we made them was last Sunday when we brought them to a family get together at my cousin's place. Everyone loved them. Yummy!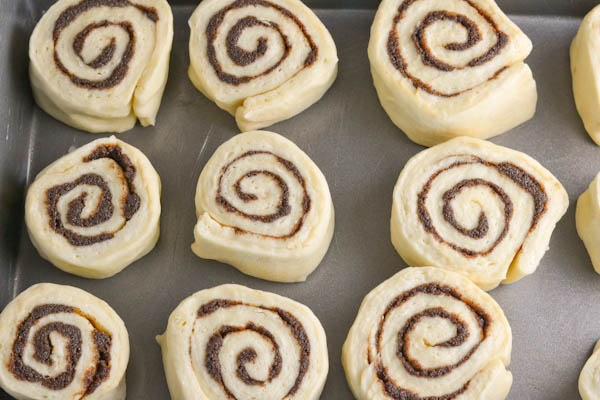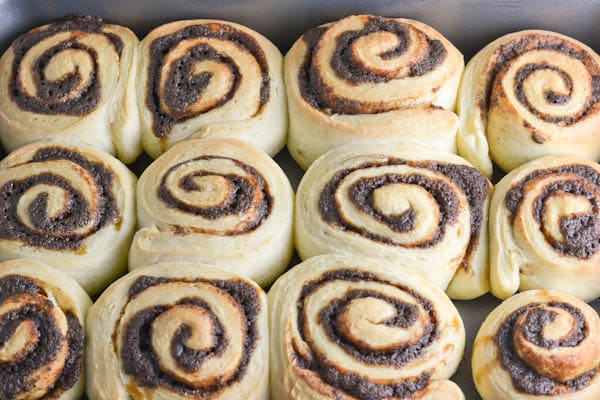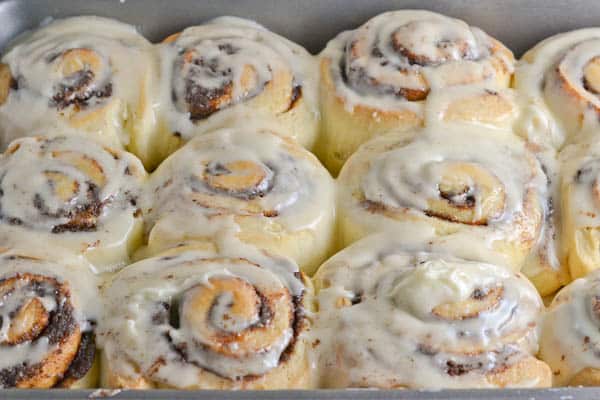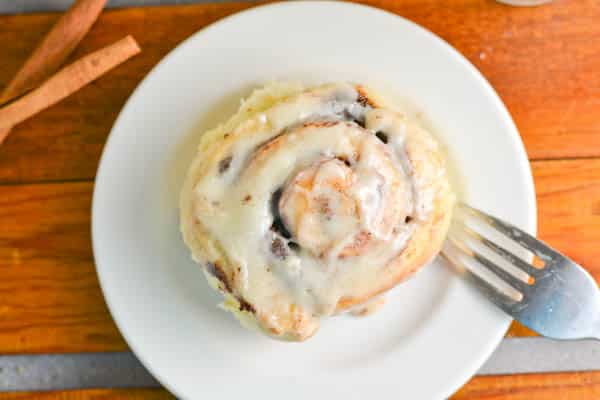 Cinnamon Rolls
Ingredients
¼ ounce (2 ¼ tsp) package active dry yeast
½ cup warm water
½ cup warm milk
¼ sugar
⅓ cup butter, melted
1 tsp salt
1 egg, lightly beaten
3 ½-4 cups all-purpose flour
Filling
1 cup packed brown sugar
3 tbsp cinnamon
⅓ cup butter, softened and cut into pieces
Cream cheese icing
⅓ cup butter, softened and cut into pieces
1½ cups icing sugar
¼ cup cream cheese
1 tsp vanilla
Instructions
In a small bowl, dissolve yeast in warm water and let bloom. Set aside.
In a large bowl, combine milk, sugar, melted butter, salt and beaten egg. Add 2 cups of flour and mix until smooth. Add yeast mixture. Mix in remaining flour until dough is easy to handle. Knead dough on lightly floured surface for 5 minutes. Place in well-greased bowl, cover with a damp dish cloth and let rise until doubled in size, about 1 to 1½ hours depending on the environment.
While the dough is rising, make the filling by combining the brown sugar, cinnamon and butter in a bowl. Set aside. Make the cream cheese icing by combining the butter, icing sugar, cream cheese and vanilla. Set aside.
When the dough has finished doubling in size, punch down the dough. Roll out on a floured surface into a 15 by 9-inch rectangle. Spread the filling evenly over the surface of the dough.
Beginning at the long side, roll up the dough into long log. Cut into 12 equal pieces and arrange into a greased 9x13-inch baking pan. Cover with a damp dish cloth and let rise for another 30 minutes. While rising, preheat oven to 350 °F.
Bake the rolls for 25- 30 minutes or until lightly browned. Let rest for 3-5 minutes. Spread the cream cheese icing over the warm cinnamon rolls.