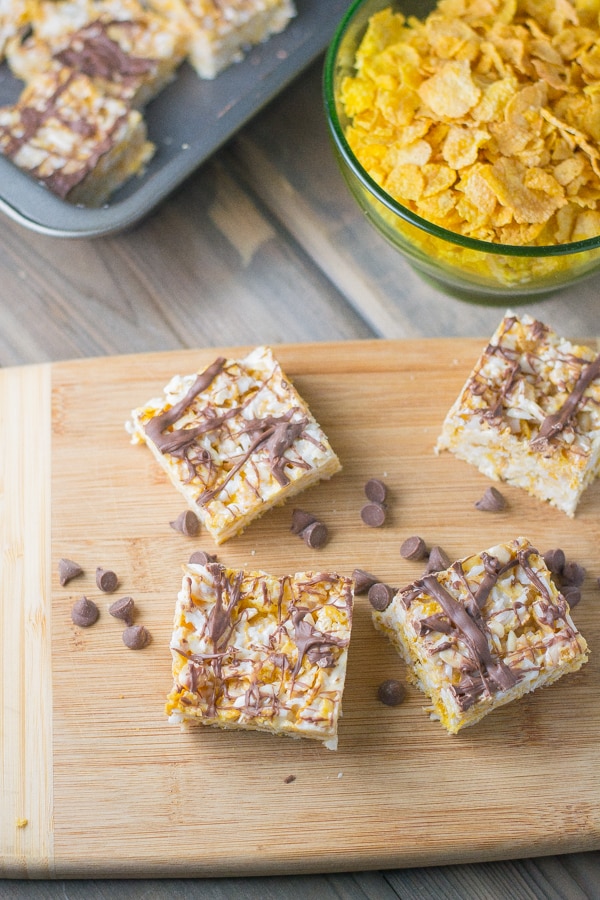 These cornflake squares are simple and pleasantly irresistible! It is made better with a drizzle of melted chocolates on top. This treat is another one that I got from a co-worker who brought them on treat day at work. I usually like savory treats but this one was one of those sweet treats that I really enjoyed. They were crispy and satisfyingly good. I enjoyed them so much, I had three squares before I even realized it. The combined crunchy textures of the cornflakes, toasted almond slices and flaked coconut can be tasted in each and every bite of the square. As soon as I tasted them, I knew for sure that I had to make them at home to share with my family. Just like other crispy treats, the butter and marshmallows were melted together and then combined with the rest of the ingredients. The hard part was waiting for the mixture to chill but it was worth the wait. My family loves these chocolate drizzled cornflake treats.  My husband and I snacked on them while we watched the football game. Enjoy!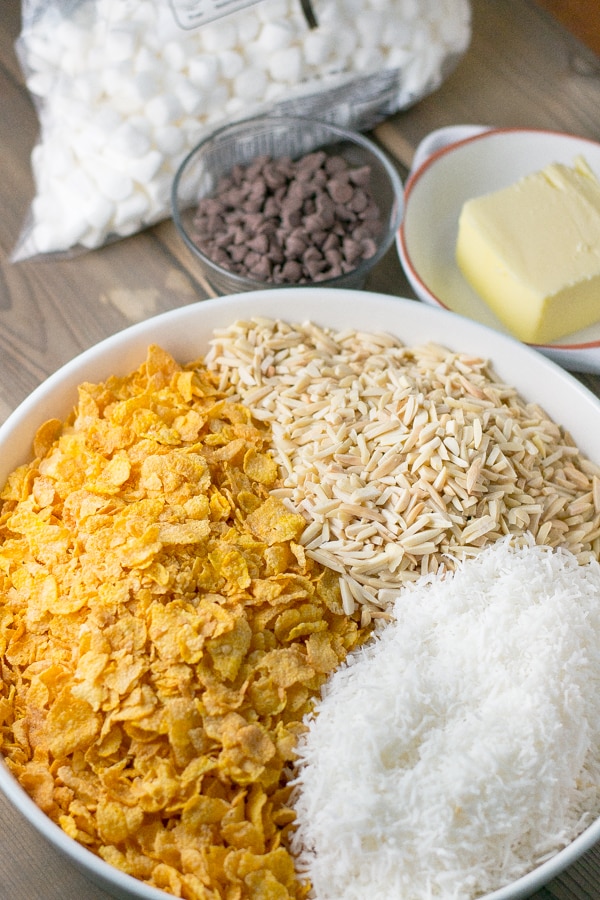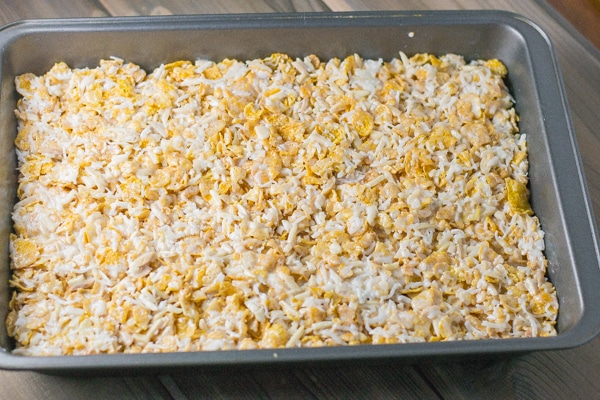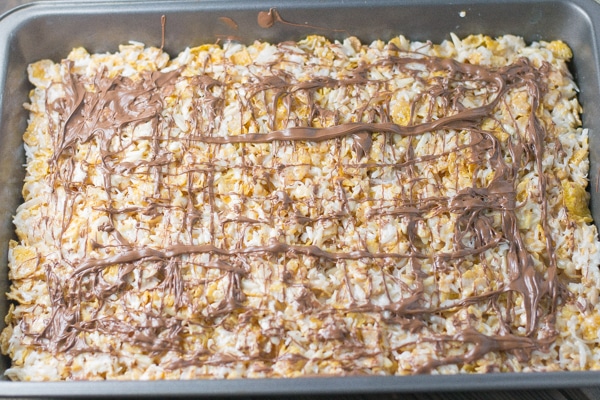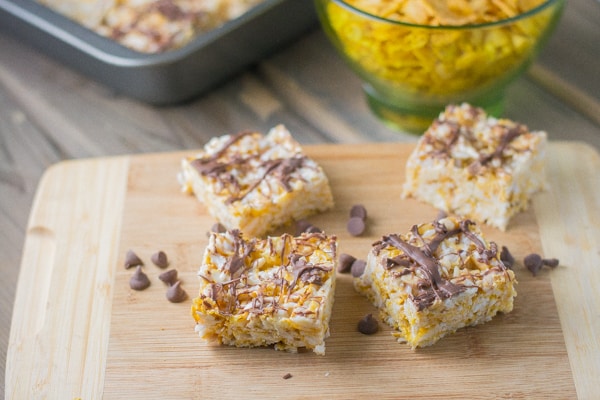 Cornflake Squares with Chocolate Drizzle
Ingredients
½ cup salted butter
1 (400g) bag mini marshmallows
2 cups slivered almonds, toasted
2 cups flaked coconut, toasted
4 cups cornflakes
¾ cup chocolate chips (dark or milk)
Instructions
Grease a 9X13-inch pan. Set aside.
Melt butter and marshmallows in a large pan over medium high heat. Stir until completely melted and combined. Remove from heat.
Gently fold almonds, coconut and cornflakes into the marshmallow mixture until uniformly combined. Quickly spread mixture into the prepared pan, pressing gently and evenly on top and around corners and edges.
Melt the chocolate chips and drizzle over the mixture. Chill and cut into squares.
Serve and enjoy!