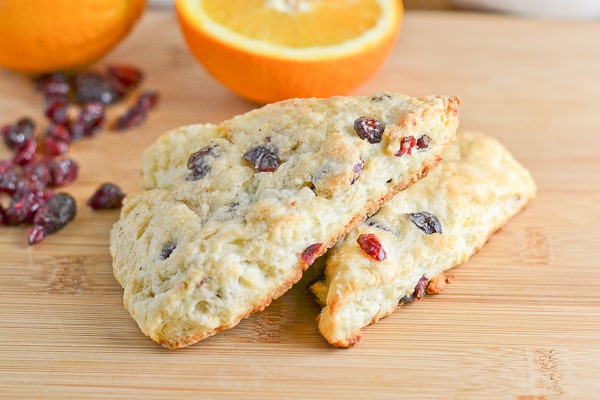 It has been a while since I've shared some baked goodies. I have been so busy and have not had time to do any baking, but I had some extra time this past weekend. A friend of my son gave him a good scone recipe so we decided to make some for snacks as well as for breakfast. His friend got the recipe from a cookbook but she adapted it to make it healthier. The recipe originally calls for buttermilk but she opted for a combination of yogurt and orange juice instead. They smelled and tasted so good especially right after coming out of the oven. Brushing them with the glaze made them even better. Enjoy!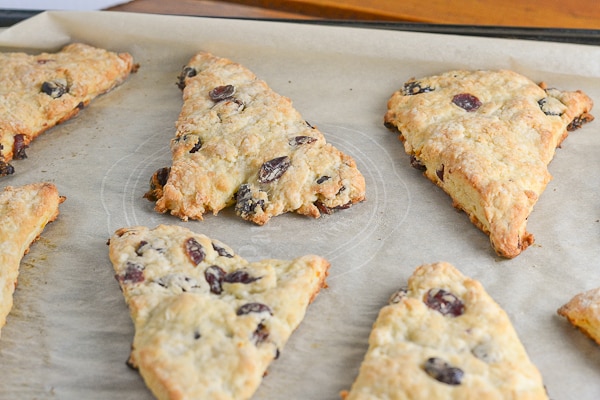 Cranberry Orange Yogurt Scones
Ingredients
3 cups all-purpose flour
⅓ cup granulated sugar
2 ½ tsp baking powder
½ tsp baking soda
¾ tsp salt
¾ cup butter, cut into 6-8 pieces
¾ cup dried cranberries
1 tsp grated orange zest
¾ cup plain yogurt
¼ cup orange juice
Glaze:
1 tbsp yogurt
¼ tsp ground cinnamon
2 tbsp granulated sugar
Instructions
Preheat oven to 400°F. Line baking sheet with parchment paper.
Prepare glaze by mixing yogurt, cinnamon and sugar in a small bowl; set aside.
In a large bowl, stir together the flour, sugar, baking powder, baking soda and salt. Add the butter and beat with electric mixer until well blended. Mix in dried cranberries and orange zest. Add yogurt and orange juice and stir until soft dough forms.
Using your hands, form dough into a large ball and divide in half. On a lightly floured board, roll into 2 circles, approximately ½ to ¾ inch thick. Cut each circle into 8 wedges. Place on prepared baking sheet and bake (in 2 batches, if needed) for 15-20 minutes or until golden.
Transfer to a rack and let cool for a few minutes. Brush top with the glaze.
Enjoy!
Notes
Recipe by Silly Pack Rat, adapted from the cookbook "Scones, Muffins, and Tea Cakes: Breakfast Breads and Teatime Spreads "by Heidi H. Cusick.