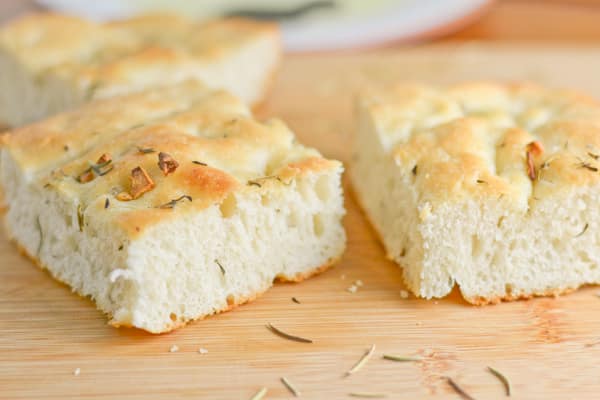 Recently, our family went to the charming theme town of Leavenworth for our annual summer family trip. We spent our stay walking and browsing through the shops and eating Bavarian food like German sausages, pork schnitzel and rotisserie-broiled pork hock. We also tasted some herbed tea as well as infused olive oil and balsamic vinegar. One particular balsamic vinegar our family tried and really liked is this garlic cilantro infused aged balsamic vinegar. We loved it so much, we bought one to take home with us. It was very good drizzled over baked salmon and pan fried steak.  My youngest son and I decided to make focaccia bread and use this tasty vinegar to dip it with. The focaccia bread we baked was flavored with garlic, rosemary and thyme infused olive oil. The bread smelled so good while it was in the oven baking. We were not disappointed, the bread came out soft, aromatic and very tasty. It is already good on its own but dipping it in the balsamic vinegar makes it even better. Enjoy!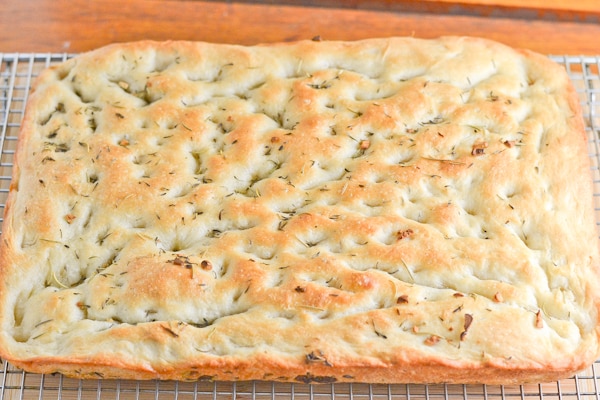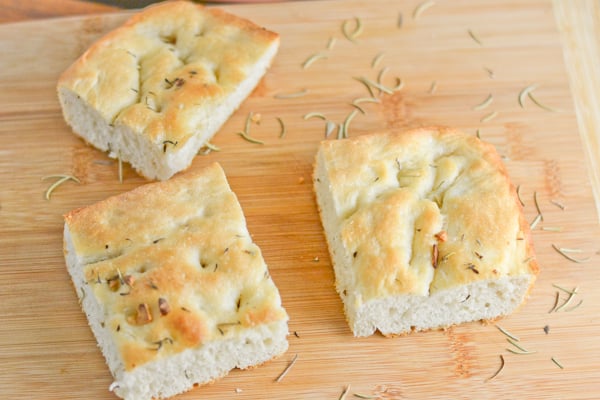 Easy Focaccia Bread
Ingredients
½ cup olive oil
2 garlic cloves, finely chopped
1 tbsp chopped fresh thyme or 1 tsp dried thyme
1 tbsp chopped fresh rosemary or 1 tsp dried rosemary
¼ tsp black pepper
1 cup warm water
2¼ tsp active dry yeast (1 envelope)
¼ tsp honey
2½ cups all purpose flour
1 tsp salt
Instructions
In a cold medium saucepan or skillet, combine olive oil, garlic, thyme, rosemary and the black pepper. Place pan over low heat then cook, stirring occasionally 5 to 10 minutes or until aromatic, but before the garlic browns. Set aside.
In a large bowl, combine the warm water, yeast and honey. Stir a few times then let sit for 5 minutes. Now, add 1 cup of the flour and a ¼ cup of the infused garlic-olive oil mixture. Stir 3 to 4 times until the flour has moistened. Let sit for another 5 minutes.
Stir in the remaining 1½ cups of flour and the salt. Once the dough comes together, transfer to a floured board and knead the dough 10 to 15 times until smooth. Transfer to a large oiled bowl, cover with a warm, damp towel and let rise for 1 hour. (It's best to let the dough rise in a warmer area of your kitchen).
After 1 hour, heat oven to 450 degrees F (230 degrees C). Then, use two tablespoons of the remaining garlic-olive oil mixture to oil a 9X13 inch baking pan.
Transfer dough to the pan then press it down into the pan. Use your fingers to dimple the dough then drizzle the top with the remaining 2 tablespoons of the garlic-olive oil mixture. Let the dough rise for 20 minutes until it puffs slightly then bake 15 to 20 minutes or until golden brown. Transfer focaccia bread to a cooling rack and cool.