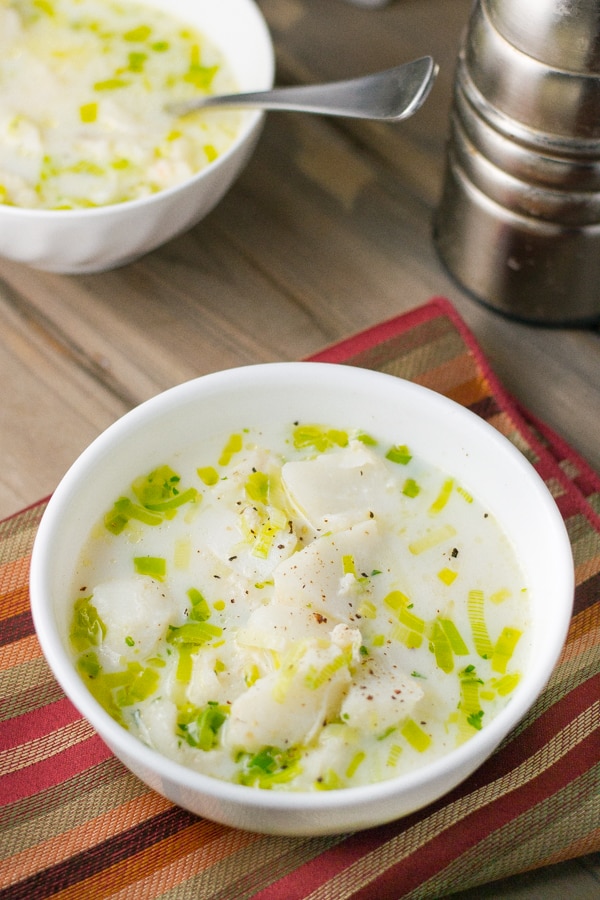 This fish chowder recipe is by far the simplest chowder that I have ever made. Not only does it consists of few ingredients but it is super easy to make as well. I got the recipe from one of the magazines that my friends from work have been regularly giving me. I am deeply grateful for them for thinking of me every time they see recipes in magazines or even on social media.
For this chowder recipe, I used cod fillet because that's what was available when I did my grocery shopping but other kinds of white fish may also be used. The recipe does not use flour nor cream so the chowder came out light and not as thick and creamy as the regular chowder my family is used to. Nevertheless, my family enjoyed this fish chowder as much as they enjoy other chowders I've made for them. This soup may be made in advance by following the recipe and skipping on the milk. When ready to eat, just re-heat the soup, add milk and warm to a simmer and then serve immediately. This fish chowder will definitely be under my list of easy and simple comfort foods. Enjoy!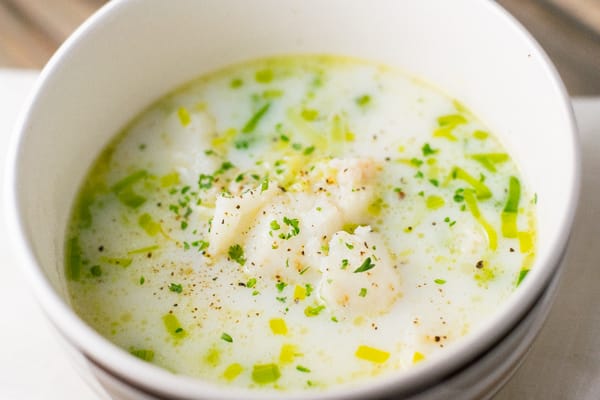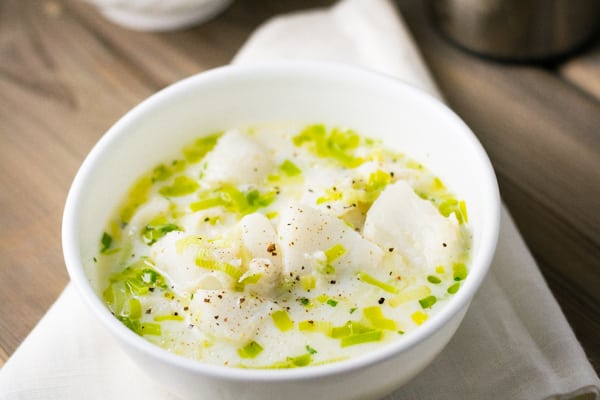 Fish Chowder
Ingredients
1 lb cod fillet, cut into bite-sized pieces
Sea salt and freshly ground black pepper
3 large leeks
¼ cup butter
1 (170g) can crabmeat (optional)
1 bay leaf
3 cups water
1 ½ cups milk
¼ cup finely chopped parsley
Instructions
Season fish with salt and pepper. Set aside.
Cut the leeks half lengthwise. Remove the dark green parts and reserve for later use. Slice the white and light green parts of the leeks thinly.
In a medium pot, melt butter over medium heat; cook leek, stirring occasionally until softened.
Add fish, crabmeat (if using), bay leaf and water. Bring to a boil, turn the heat down to a simmer, and cook until fish is cooked through.
Add the milk, and warm until just under simmer. Season with salt and pepper to taste.
Serve right away, with a sprinkle of chopped parsley.
Notes
Recipe source: Issue forty five, Winter 2015 of "Edible: Vancouver and Wine Country".
Widget not in any sidebars