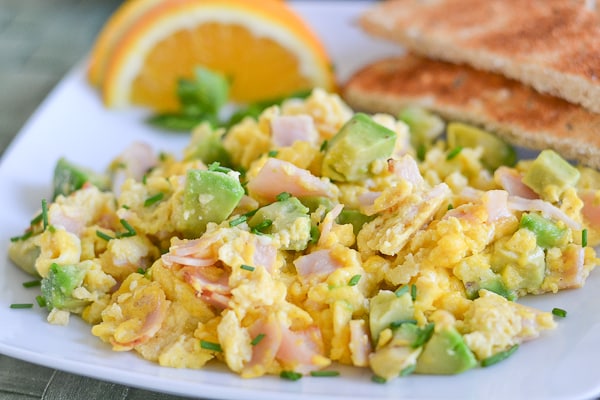 My family and I had this delicious scramble for dinner the other day. I made this dish because I had some extra avocados, most of which were ripe and ready to use. My family loves Canadian back bacon so I used that in placed of the cooked ham. I had to pan-fry the back bacon first, let them cool for a bit and then sliced them in cubes. I was glad that I had Colby-Monterey Jack cheese in my fridge. It is my husband's favorite cheese and we always buy them in whenever we get the chance. You can have this simple and versatile dish at any time of the day. It is filling and satisfying. Enjoy!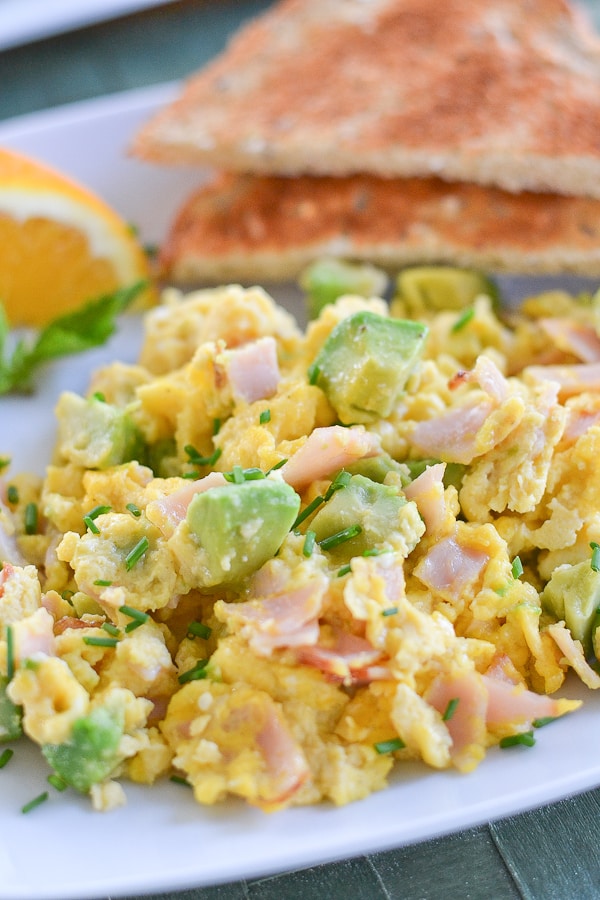 Ham and Avocado Scramble
Ingredients
8 eggs
¼ cup 2% milk
½ tsp garlic powder
¼ tsp pepper
1 cup cubed fully cooked ham (I used back bacon, pan fried and cubed)
1 tbsp butter
1 medium ripe avocado, peeled, pitted and cubed
1 cup (4 ounces) shredded Colby-Monterey Jack cheese or Cheddar cheese
Instructions
In a large bowl, whisk the eggs, milk, garlic powder and pepper; stir in ham.
In a large skillet, melt butter over medium-high heat. Add egg mixture; cook and stir until almost set. Stir in avocado and cheese. Cook and stir until completely set.