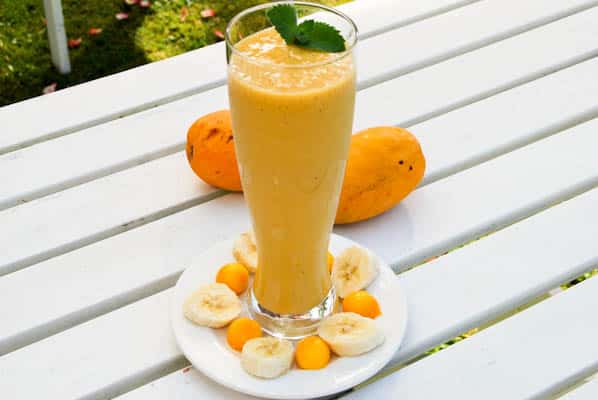 Smoothies are so quick and easy to make.  I don't have to worry about the exact measurement of the ingredients.  I just have to look in the fridge, see what I have and blend them together.  It is also one way of getting my daily dose of vitamins and minerals.
That is exactly how I came to make this smoothie.  After looking in my fridge and discovering some mangoes, I took out my blender and combined some ingredients. What came out was simply delicious. It was a sweet (but not too sweet), smooth and healthy summer treat!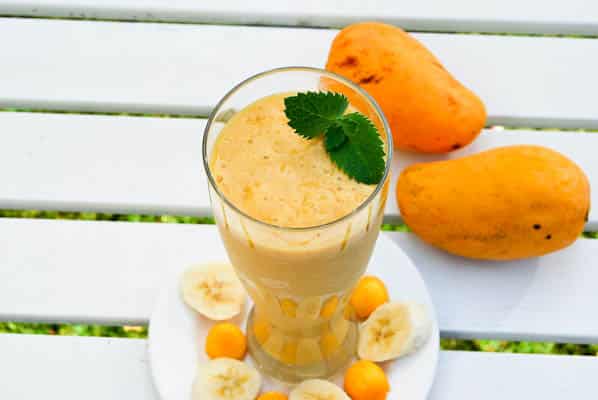 Mango and Banana Smoothie
Ingredients
1 cup soy milk
1 cup fresh cubed mango
1 ripe banana
1 teaspoon honey
Instructions
Place all ingredients in a blender with several ice cubes. Cover and blend until smooth.