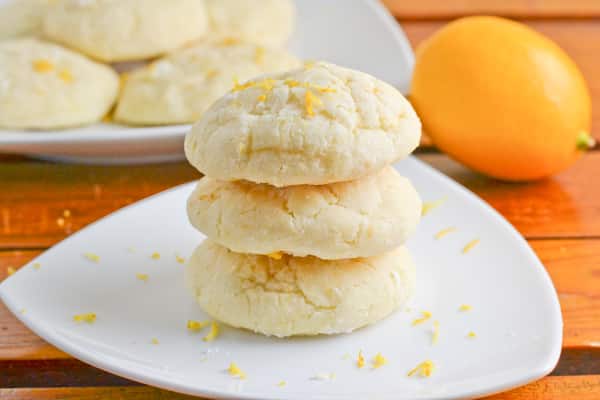 I was so excited when I saw Meyer lemons at a local grocery few days ago. I have read so many things about them and I have seen some good recipes that make used of them. Compared to the regular lemons, Meyer lemons are soft-skinned, deep golden in color and sweeter. I bought a whole bag of them and used them as I would use a regular lemon. I love lemons and I love to start my day with a drink of warm water with a squeeze of lemon juice and raw honey. I also like to squeeze lemon juice on my chicken macaroni soup.  Another good use of Meyer lemons is in baking. Their zest was used to flavor these lemon crinkle cookies. Lemon extract may also be used instead of vanilla. I love the smell of the lemon as I was mixing the dough. After 13 minutes in the oven, the lemon cookies came out soft, chewy and bursting with lemony taste. Furthermore, some bites have a bit of a salty taste to it. It was the sea salt that was incorporated in the dough. Yummy!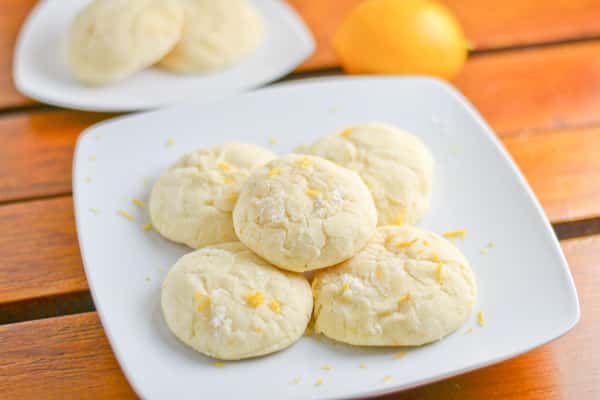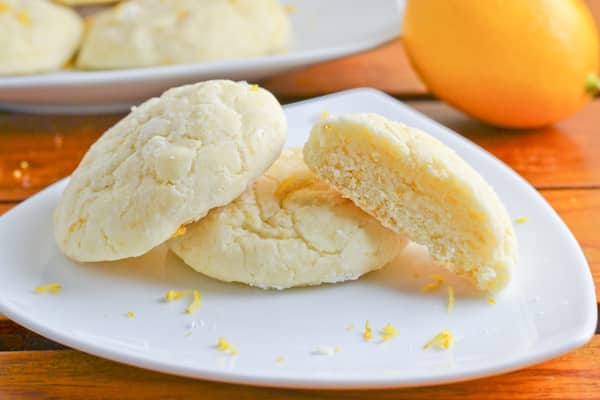 Meyer Lemon Crinkle Cookies
Ingredients
1 ¾ cups all-purpose flour, sifted
1½ tsp baking powder
Sea salt
Zest of 4 Meyer lemons or regular lemons
8 tbsp unsalted butter, at room temperature
1 cup granulated sugar
2 eggs
½ tsp lemon extract or ¾ tsp vanilla extract
½ cup powdered sugar, sifted
Instructions
Preheat the oven to 350 degrees F. Line baking sheet with parchment paper. Set aside.
Whisk together flour, baking powder, ½ teaspoon sea salt and lemon zest in a large bowl. Set aside.
In an electric standing mixer fitted with the paddle attachment, spread the butter around the bowl by mixing on low for about 20 seconds. Bump the speed up to medium low, and slowly stream in the granulated sugar. Cream the butter and sugar on medium speed for about 2 minutes.
Scrape down the bowl with a spatula then add the eggs one at a time, and mix on medium until incorporated. Add lemon or vanilla extract and beat until blended.
Turn off the mixer and add the flour mixture. Mix on low speed until the flour disappears.
Scoop heaping tablespoonfuls of dough into plates. Form each dough into a ball. Roll the balls in the sifted powdered sugar, and place on the sheet pan at least 2-inches apart.
Bake for 13 to14 minutes, until the surface of the cookies have cracked and puffed up. The cookies will not be browned. Cool the cookies on a wire rack and serve.