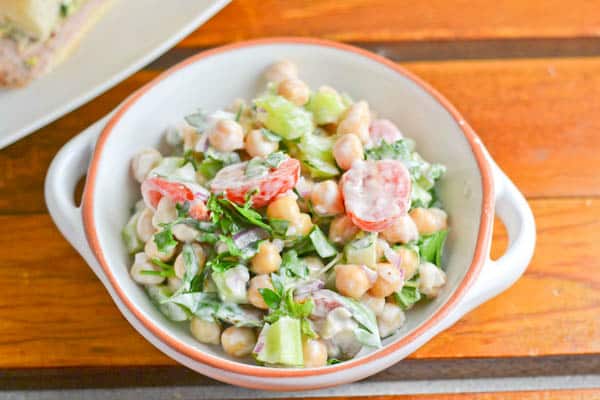 It has been an amazing week. Our family went to the Bavarian-themed town of Leavenworth in Washington for our annual family trip. The town is so charming with all the beautiful flowers and decorated buildings. We went for a short walk to the river, walked around the town and sampled some Bavarian food. The trip won't be complete without stopping by the outlet mall on our way home for some shopping. We came home tired from the long drive and happy to be back at home doing our normal daily routine.
This recipe that I am sharing is an easy one. I made this because it does not require cooking. It uses chickpea, my favorite bean to use in my salad. It also uses grape tomatoes, an ingredient that I have using a lot these days. This chickpea salad is simple, healthy and refreshing. Enjoy!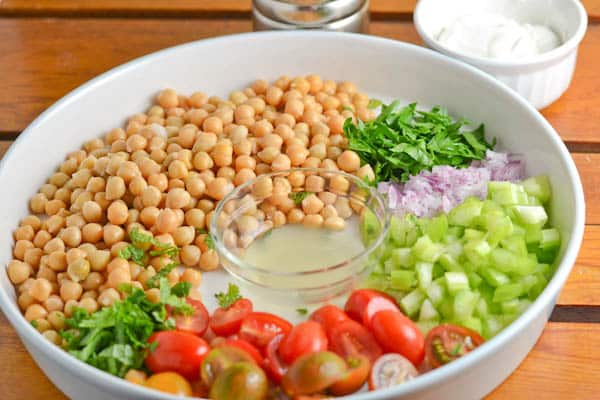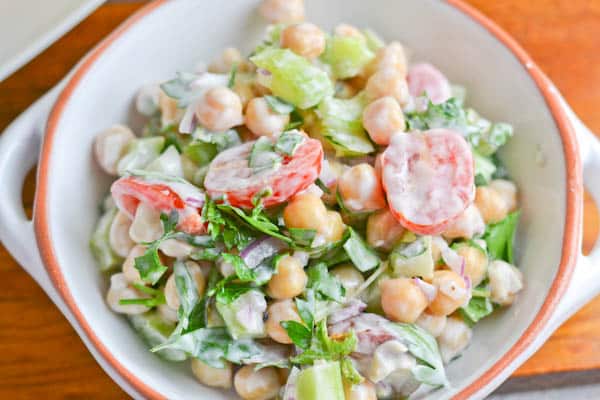 Chickpea Salad with Lemon Yogurt Dressing
Ingredients
¼ cup Balkan-style plain yogurt
2 tbsp lemon juice
1 can (19 oz/540 ml) chickpeas, drained and rinsed (or 2 cups cooked chickpeas)
12 grape tomatoes, halved
¼ cup diced celery
2 tbsp diced red onion
3 tbsp chopped fresh mint
2 tbsp chopped fresh flat-leaf parsley
Sea salt and freshly ground pepper
Instructions
In a medium bowl, stir together yogurt and lemon juice. Add chickpeas, tomatoes, celery, onion, mint and parsley; mix until well combined. Season with salt and pepper to taste.