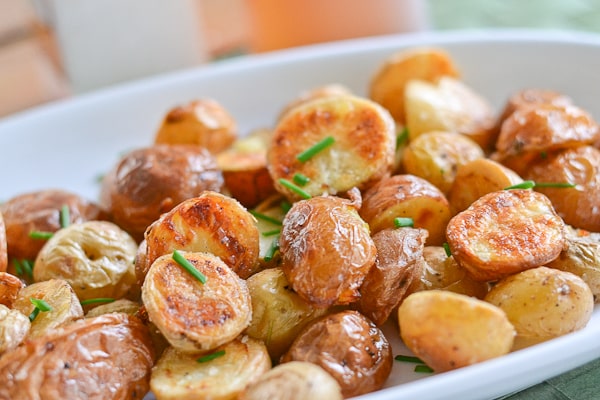 I made this dish to use left-over baby potatoes I bought from Costco last week. My family loves salt and vinegar chips so I knew for sure that this dish would be a hit with them. The potatoes were soaked first for an hour in a bath of hot water flavored with salt and vinegar. It was then tossed with cornstarch, more salt and a bit of freshly ground pepper before it was roasted in the oven until it was tender and golden browned. The roasted potatoes came out nice and tender inside while crispy on the outside. The taste was just right; it was neither too salty nor sour. My family enjoyed these baby potatoes with the chicken casserole I made for dinner. Simply delicious!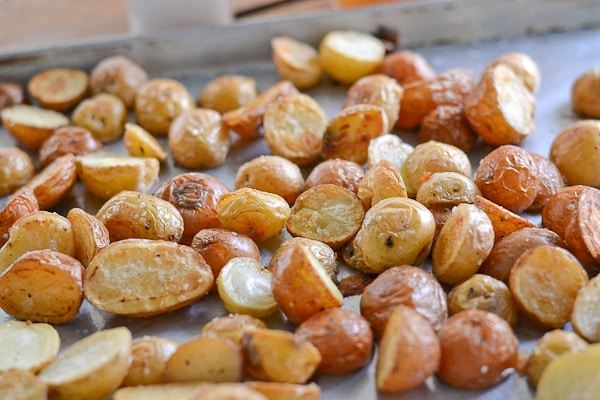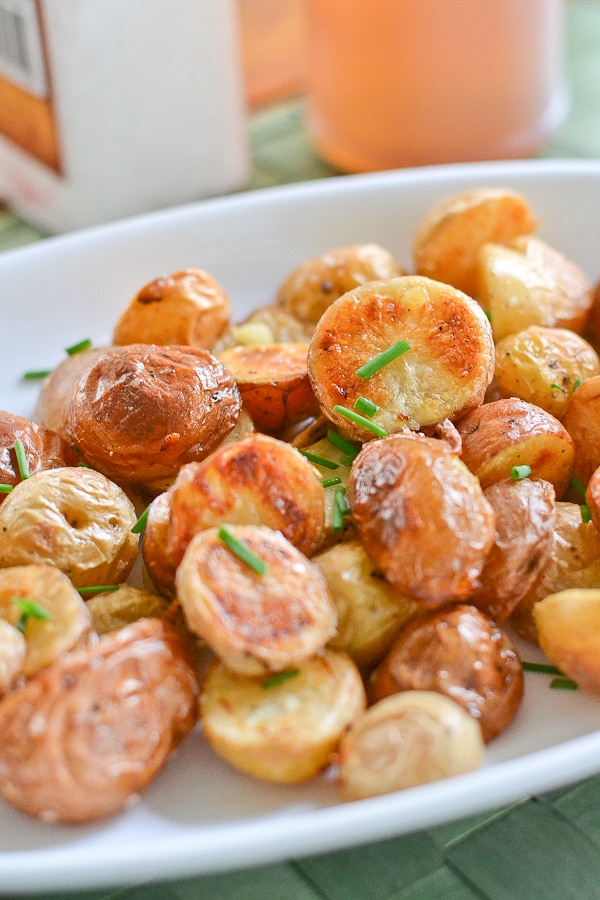 Salt and Vinegar Roasted Potatoes
Ingredients
5 cups water
¾ cup white vinegar
¼ cup malt vinegar
Coarse salt
1½ lbs russett potatoes, cut into cubes (I used halved baby potatoes)
2 tablespoons extra-virgin olive oil
1 teaspoon cornstarch
Freshly ground black pepper
Instructions
In a large saucepan, bring the water to a boil. Remove from heat; stir in white and malt vinegars and one tablespoon salt. Add potatoes, cover and let sit for one hour.
Preheat oven to 425 degrees F. Grease a large baking sheet with oil.
Drain the potatoes, blot dry with paper towels and place on prepared baking sheet. Sprinkle with cornstarch and toss.
Drizzle 2 tablespoons of oil over top and massage into the potatoes with your hands. Spread them out in one layer and sprinkle generously with salt and lightly with pepper.
Bake 20 minutes then toss and spread out again. Bake 15 - 20 minutes more until fork tender and lightly golden.
Serve and enjoy!