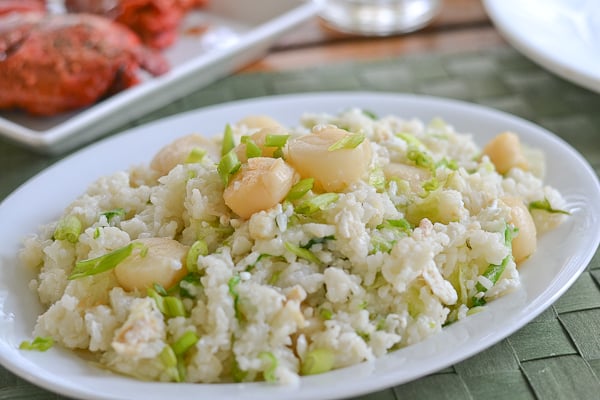 My oldest son's girlfriend introduced us to this fried rice dish. I enjoyed it so much I had to recreate it at home. After tasting and figuring out the ingredients, I was quite confident that I would be able to make it at home. Unlike other fried rice dishes that I have made, this one has few simple ingredients. One thing noticeable about this dish was the absence of soy sauce, which was unusual for a Chinese dish. I was pressed for time when I made this dish but in less than half an hour, lunch was served. Simple but satisfyingly delicious!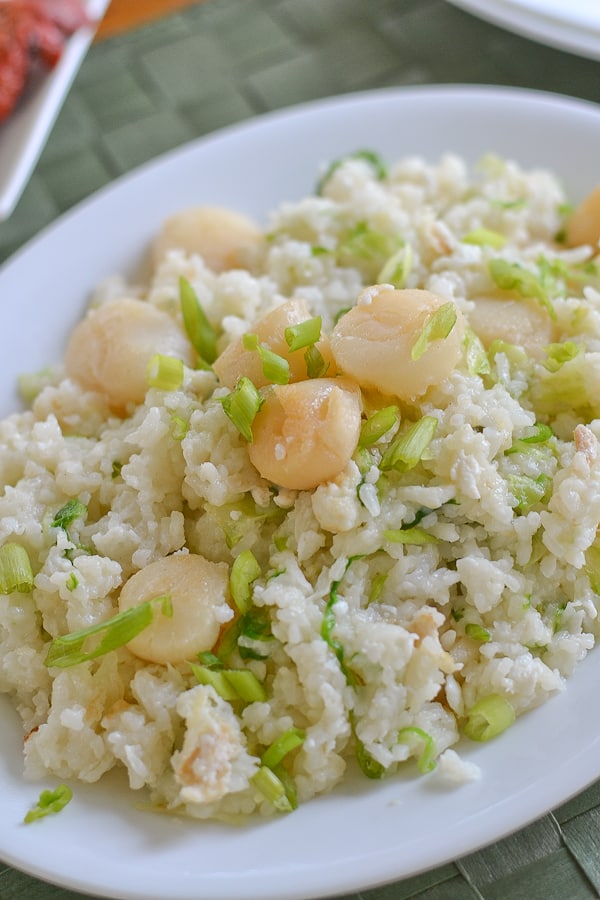 Scallop Fried Rice
Ingredients
1 lb scallops
½ tsp cornstarch
¼ tsp salt
¼ tsp white pepper
6 tbsp vegetable oil
4 egg whites, lightly beaten with a pinch of salt
2 green onions, sliced thinly
5 cups cold cooked rice
2 cups shredded lettuce
Salt to taste
Sesame oil for drizzling
Instructions
Rinse scallops in cold water, drain thoroughly and pat dry with paper towels. Toss scallops with cornstarch, salt and white pepper in a bowl. Set aside.
Heat 2 tbsp oil in a wok or 12-inch non- stick skillet over medium high heat. Add scallops and sear until lightly brown. Remove scallops from heat and set aside.
Wipe wok with paper towels and then add and heat 2 tbsp oil. Add egg whites and stir-fry until medium cooked. Transfer to a plate.
Add remaining 2 tbsp oil to the skillet. Add green onions; stir-fry for few seconds. Add rice and toss for 2 minutes, breaking up any clumps. Add shredded lettuce, scallops and egg whites; stir until well combined. Season with salt to taste and drizzle with sesame oil.
Transfer to a serving plate and serve.
Enjoy!