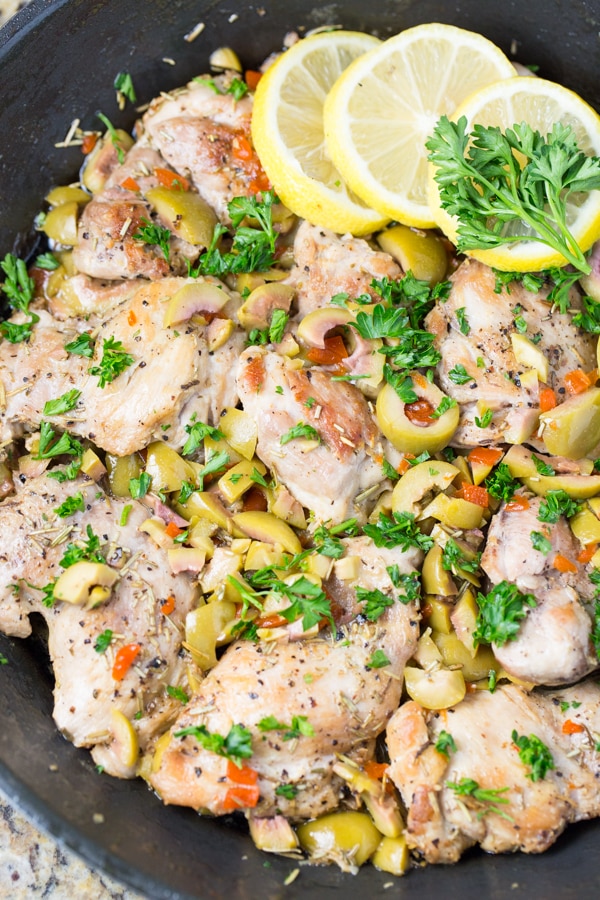 If you're a big fan of olives, like I am, then this skillet chicken with olives is the perfect dish for you. The star of this easy-to-make dish is definitely the pimento stuffed olives that are added in the final step of cooking. They are just the perfect complement to the chicken.
In this dish, the chicken pieces are first browned after being seasoned with rosemary, salt and pepper. Then, the olives are mixed in along with white wine (or chicken stock) and simmered until fully cooked. The result is a dish in which the pimento-stuffed olives truly shine. The chicken pieces are perfectly seasoned with the rosemary, salt and pepper. Every bite is super tasty and satisfying. The great thing about this dish is that it is low carb and is keto friendly on its own. Or, if you'd prefer, you can serve it with some rice or pasta. This dish is definitely one that can easily be whipped up on a busy weeknight.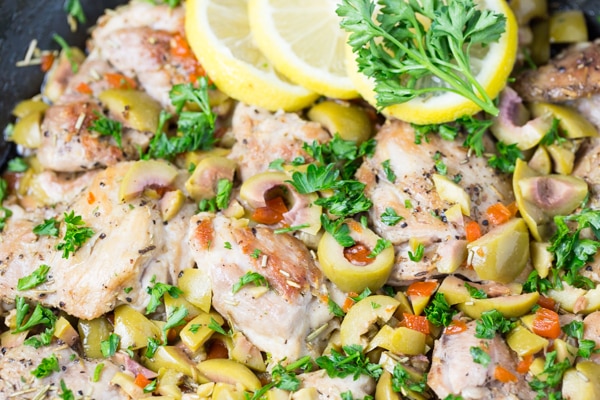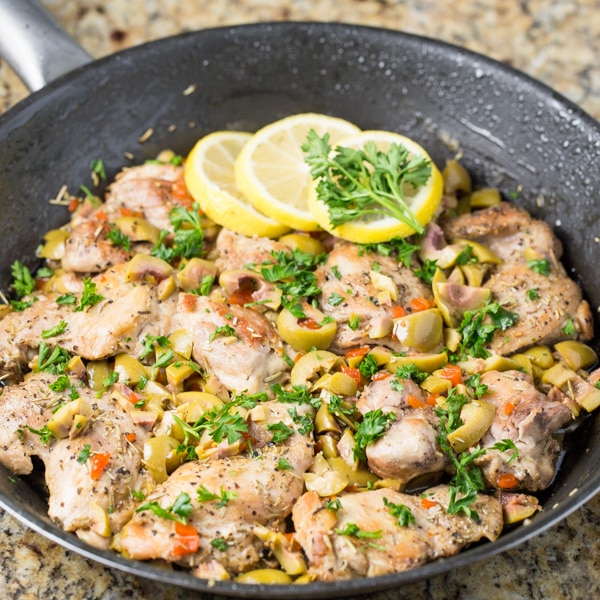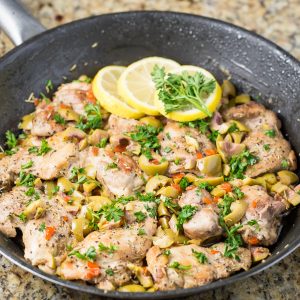 Skillet Chicken with Olives
Ingredients
1

lbs

boneless skinless chicken thighs

2

tsp

dried rosemary

coarsely chopped

Salt and pepper

1

tablespoon

olive oil

3.5

oz.

100 g pimiento-stuffed olives, coarsely chopped

1/4

cup

white wine

can substitute with ¼ cup of chicken broth

Parsley for garnish
Instructions
Season the chicken pieces with salt, pepper and rosemary.

Heat the oil in a large skillet over medium high heat. Add the chicken pieces and cook until browned, about 3 minutes per side.

Add the olives and white wine (or chicken broth). Stir gently and reduce heat. Simmer, covered, for about 3-5 minutes until the chicken is no longer pink and cooked through.

Garnish with chopped parsley. Serve over rice or pasta.