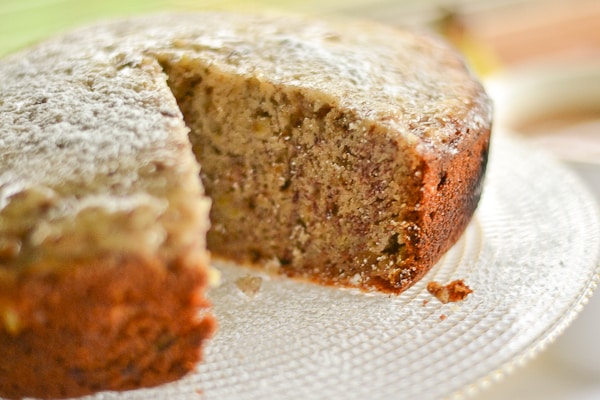 Lately, I have been using my slow cooker more frequently. I have made many great dishes thus far, but I wanted to try something different this time. One of my favorite breads to make is banana bread. So, what better dish to make in the slow cooker than this delightful treat.
I have made banana cakes so many times but this is my first time to make it in a slow cooker. I had never thought that something like banana cake can be cook in a slower cooker and I am still in awe that it is possible. The result is an even more moist banana bread than I am used to making in the oven.
The great thing about using a slow cooker to cook the banana bread is that it does not take up any oven room. You can use your slow cooker to make this dessert while you utilize your oven for preparing dinner. The slow cooker version is also considerably more moist than the one cooked in the oven because the moisture is trapped inside.
My family loved this version of banana bread so much! I will definitely be making this dish again in the future.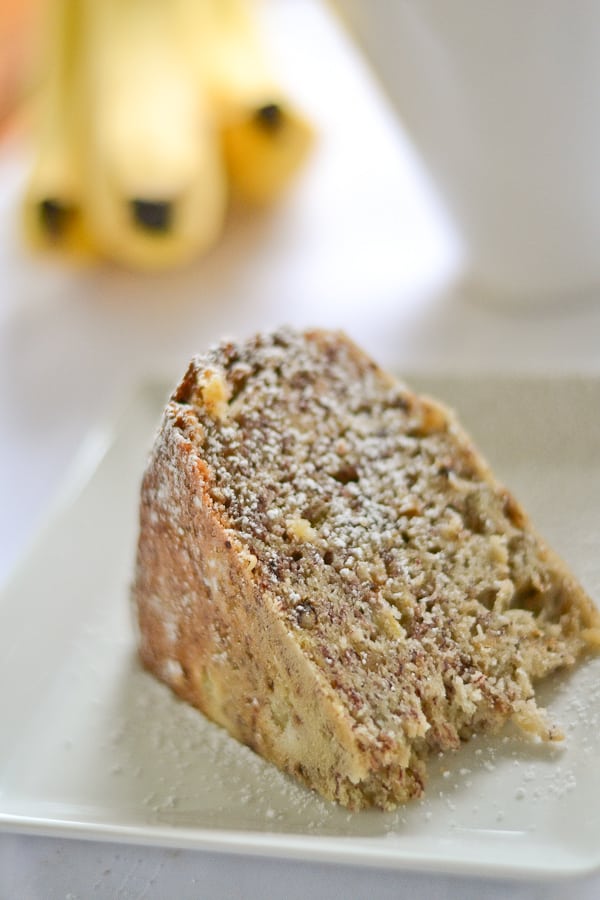 Slow Cooker Banana-Walnut Cake
Ingredients
1 cup sugar
⅓ cup vegetable oil
2 large eggs
1 teaspoon vanilla extract
3 overripe bananas, slightly mashed
1 ¼ cup all-purpose flour
1 teaspoon baking soda
⅓ cup canned crushed pineapple, drained
⅓ cup finely chopped walnuts
Instructions
Line bottom of 3.5 quarts slow cooker with parchment paper. Coat paper and sides of cooker with cooking spray.
Combine sugar and oil in medium bowl. Beat until creamy, about 1 minute. Add eggs and vanilla extract. Beat until well combined. Add bananas and beat until smooth. Add flour, baking soda, and ½ teaspoon salt, stirring to combine. Beat until batter is creamy and well blended. Fold in pineapple and walnuts. Spread batter evenly in cooker.
Cover and cook on high 2 ¼ to 2 ½ hours or until cake is firm and wooden toothpick is inserted in center comes out clean.
Turn off cooker and uncover. Let cake stand 15 minutes. Remove to rack and cool. Wrap tightly in plastic wrap and chill 8 hours before serving. Sprinkle with confection's sugar, if desired.
Notes
Recipe source: Prevention Guide: Slow Cooker So Easy!