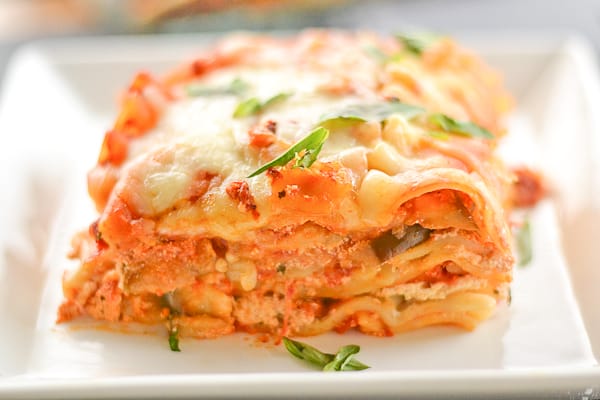 Recently, I purchased a new 7-quarts slow cooker. I had some free time yesterday, so I decided to use the new slow cooker for the first time. I already own a 3-quarts slow cooker and have been using it every night to cook overnight steel-cut oats for my family. The dish that I decided to make using my new slow cooker was eggplant lasagna. Eggplant and pasta have always been my favorites so I was glad when I found this recipe. The layers of lasagna noodles, eggplant, ricotta, marinara sauce and Italian cheese are simply delicious. Love it!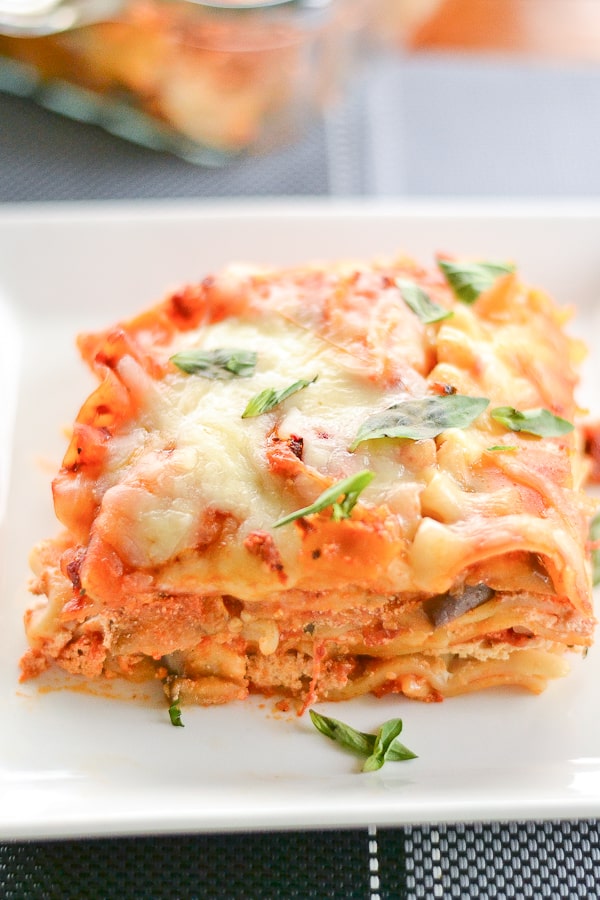 Slow Cooker Eggplant Lasagna
Ingredients
1 medium eggplant (1 lb), cut into ¼ inch rounds
1 container (15 oz) ricotta
2 large egg whites
2 tablespoons chopped fresh basil
2 cloves garlic, minced
1 teaspoon Italian seasoning
3 ½ cups marinara sauce, warmed
12 oven-ready (no boil) lasagna noodles (from 9 oz package)
1 cup shredded Italian cheese blend
Instructions
Arrange eggplant in single layer on 2 racks. Sprinkle with 1 teaspoon salt. Let stand for 10 minutes. Turn slices and repeat process. Rinse eggplant and dry between towels.
Combine ricotta, eggs, basil, garlic and Italian seasoning in a bowl.
Coat slow cooker with cooking spray. Add ¾ cup warm marinara sauce. Top with 4 noodles, breaking to fit. Spread half of the ricotta mixture over noodles. Add half of the eggplant slices, overlapping to fit. Add 1 cup marinara sauce and ¼ cup shredded cheese. Repeat with another layer of 4 noodles, remaining ricotta mixture, remaining eggplant, 1 cup marinara sauce and ¼ cup shredded cheese. Top with 4 noodles and remaining marinara sauce.
Cover and cook 4 to 5 hours on low. Sprinkle remaining ½ cup shredded cheese over top. Cover and let stand until cheese melts. Uncover; cool for 20 minutes.
Serve and enjoy!
Notes
Recipe slightly adapted: Prevention Guide: Slow Cooker So Easy!