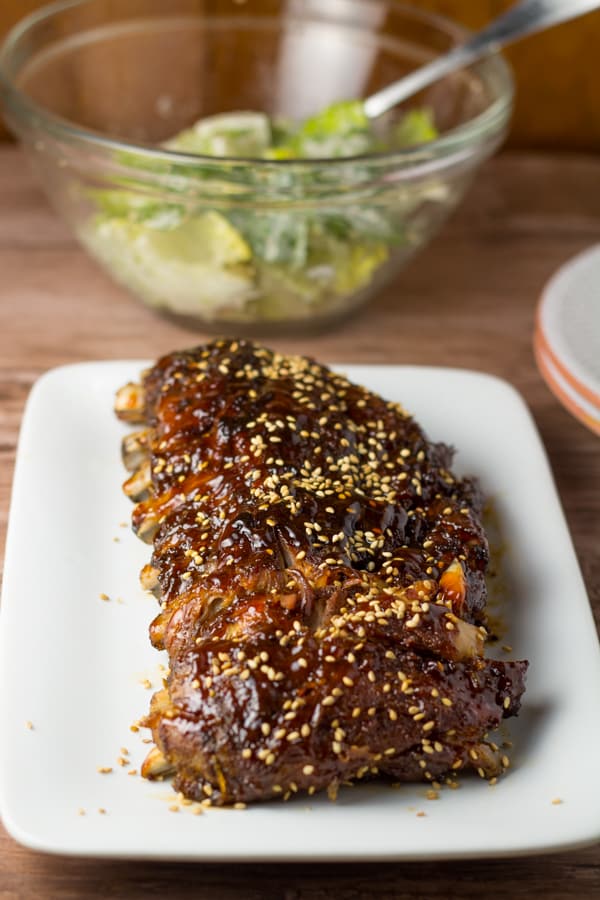 I knew I had to make these slow cooker honey garlic ribs when I first saw it on Facebook. Fortunately, I was lucky enough to find some really nice looking baby back ribs at the grocery store over the weekend. So, I decided to buy the ribs and cook this dish. I was so glad that I did because these ribs were finger-licking good!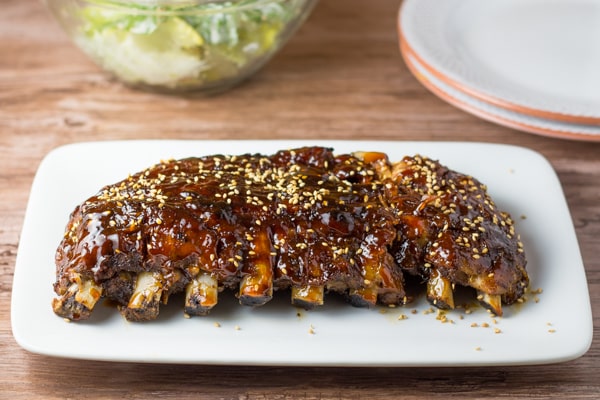 The ribs were first seasoned with a dry rub mixture and then cooked in the slow cooker for 6 hours. Then, the ribs were brushed with a honey garlic sauce and broiled for an additional 4 minutes on each side. The result was sweet, delicious and fall-off-the-bone ribs which the entire family raved about. Serve it with steamed rice and salad and you have a complete meal. Enjoy!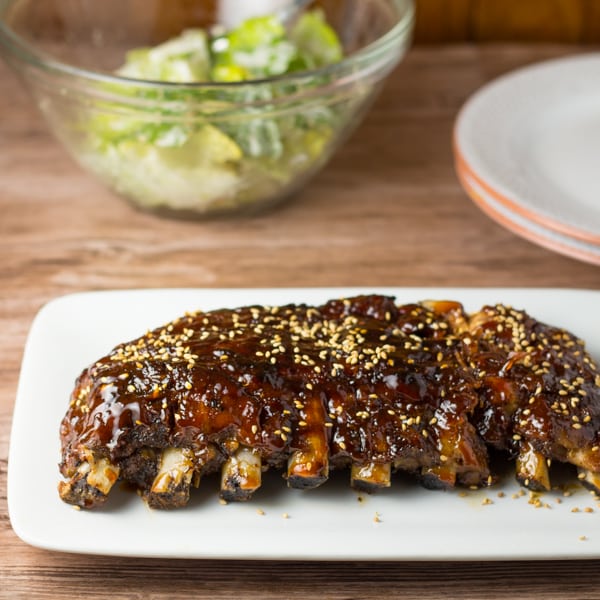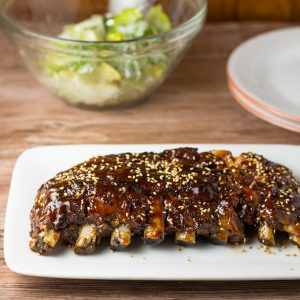 Slow Cooker Honey Garlic Ribs
Ingredients
5

lbs

pork baby back ribs
Spice rub:
3

tablespoons

paprika

1

tablespoon

garlic powder

1

tablespoon

mustard powder

1

tablespoon

ground ginger

1

teaspoon

salt

¼

teaspoon

allspice

¼

teaspoon

cayenne pepper
Sauce:
1 ½

cups

honey

¾

cup

soy sauce

¾

cup

ketchup

10

cloves

garlic,

minced

¼

teaspoon

crushed red pepper flakes

Toasted sesame seeds for garnish
Instructions
Cut each rack of ribs in half. In a small bowl, whisk together paprika, garlic powder, mustard powder, ginger, salt, allspice and cayenne pepper. Rub spice mixture on both sides of each rack of ribs.

Place ribs on a large slow cooker, with wide ends down and meaty sides facing the wall. Cover and cook on low for 6 to 8 hours, until the ribs are fall off the bone tender.

Meanwhile, combine together the honey, soy sauce, ketchup, garlic and crushed red pepper flakes in a saucepan. Bring to a boil over medium high heat. Reduce heat to a simmer and cook for 15 minutes or until the sauce has thickened.

Preheat the broiler on high. Line a large, rimmed baking sheet with aluminum foil.

Carefully transfer ribs to the prepared baking sheet, meaty-side down. Brush sauce over the ribs and broil for 4 minutes. Carefully turn the ribs over, generously brush them with more sauce and continue to broil for another 4 minutes, or until the ribs are browned.

Remove ribs from the heat and tent with foil. Let rest for 10 minutes before serving.

Sprinkle top with sesame seeds and serve with leftover sauce on the side.