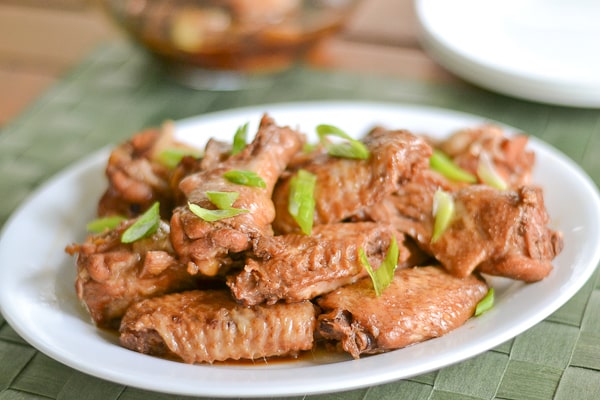 I was looking for a soy sauce chicken recipe online when I stumbled upon this good looking picture of chicken wings.  The recipe's simple ingredients, easy instructions and my family's love of wings made me decide to try making it. This recipe only requires the wings to be simmered in a mixture of soy sauce, water, ginger, garlic, cinnamon stick and star anise. Covering the wings entirely with the mixture, turning them over halfway through the cooking time plus an hour of simmering will give you tender, tasty and evenly browned chicken wings. Delicious!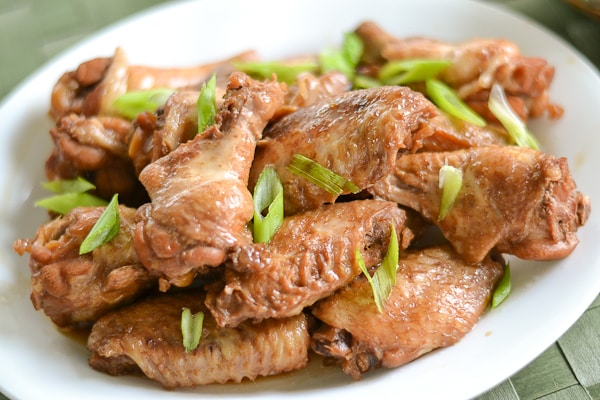 Soy Sauce Chicken Wings
Ingredients
1 cup soy sauce
3 cups water
2 to 2½ pounds chicken wings, drummettes and wings separated
1 2-inch piece ginger, peeled and sliced
3 cloves garlic, smashed
3 tablespoons sugar
1 cinnamon stick
2 pieces star anise
Instructions
In a large Dutch oven or pot, heat the chicken, soy sauce, and water over medium flame. Bring the liquid to a boil, and then reduce to a gentle simmer.
Add the ginger, garlic, sugar, cinnamon and star anise. Allow the chicken to simmer for 45-60 minutes, or until the wings are fell-off-the-bones tender. To attain brown look on both sides of wings, turn chicken over halfway through the cooking time.
Transfer chicken wings into a deep platter and pour some sauce over it. Serve as is or with rice.
Enjoy!