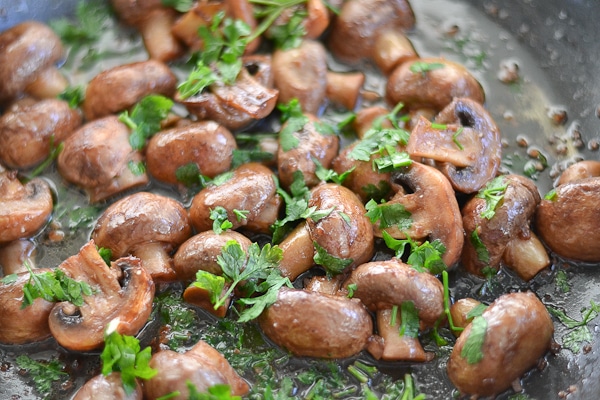 I decided to make this mushroom dish because I wanted something quick to make, but also delicious. So, I was so glad to find this recipe and I was impressed at how simple it is to make. Mushrooms with butter already taste good, and adding garlic, red wine, lemon juice and parsley from my garden make it even more flavorful. Although it is great on its own, it is also a good side dish to pair with any type of meat like beef or chicken. My family enjoyed this dish so much, I ended up making it twice within a week, and they loved it every time!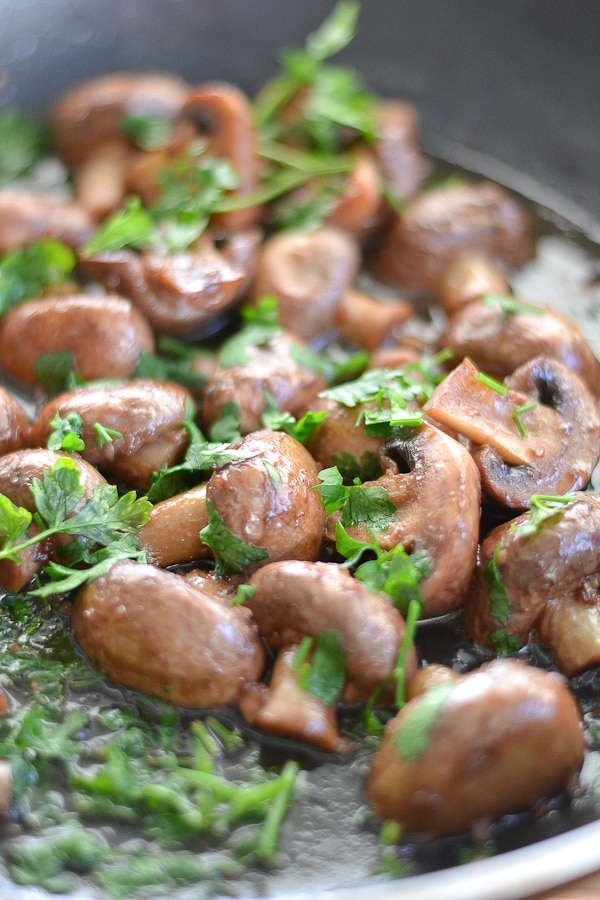 Sauteed Mushrooms with Red Wine and Garlic
Ingredients
2 tablespoons butter
1 tablespoon olive oil
2-3 cloves garlic, minced
¼ cup red wine
16 oz. small white button mushrooms or large ones, halved
2 tablespoons fresh squeezed lemon juice
2 tablespoons chopped parsley
Instructions
Heat butter and olive oil in a skillet over medium heat. Once butter is melted and begins to bubble, add in garlic, stirring frequently, until it turns just golden, about 30 seconds to 1 minute. Stir in red wine and return mixture to simmer.
Add in mushrooms and toss to coat with sauce. Cover and simmer on medium-low heat for 15 minutes. Remove lid, season with salt and pepper, and continue cooking on medium-low heat for an additional 5-8 minutes, until the mushrooms are cooked through and the bottoms are golden.
Drizzle with lemon juice and sprinkle parsley over the top.