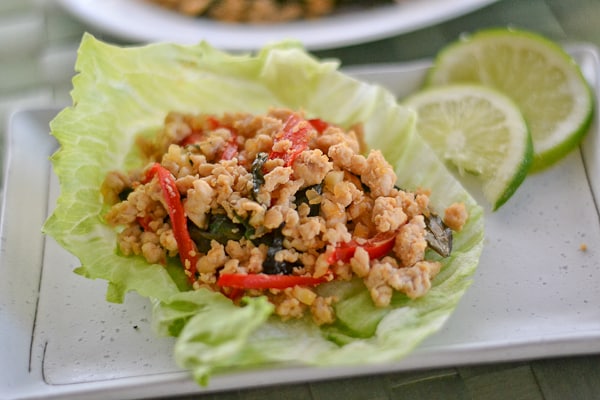 Among the recipes that caught my attention from a magazine I borrowed from our local library was this ground chicken dish that reminds me of chicken lettuce wrap. But this recipe has Thai touch to it. Ingredients like fish sauce, Thai chili, basil and lime juice definitely distinguish it from its Chinese version. I love this dish because it uses fresh ingredients thus making this a light and healthy dish. You can enjoy this dish with lettuce or simply with rice. Either way this spicy Thai basil chicken is one that you will definitely enjoy!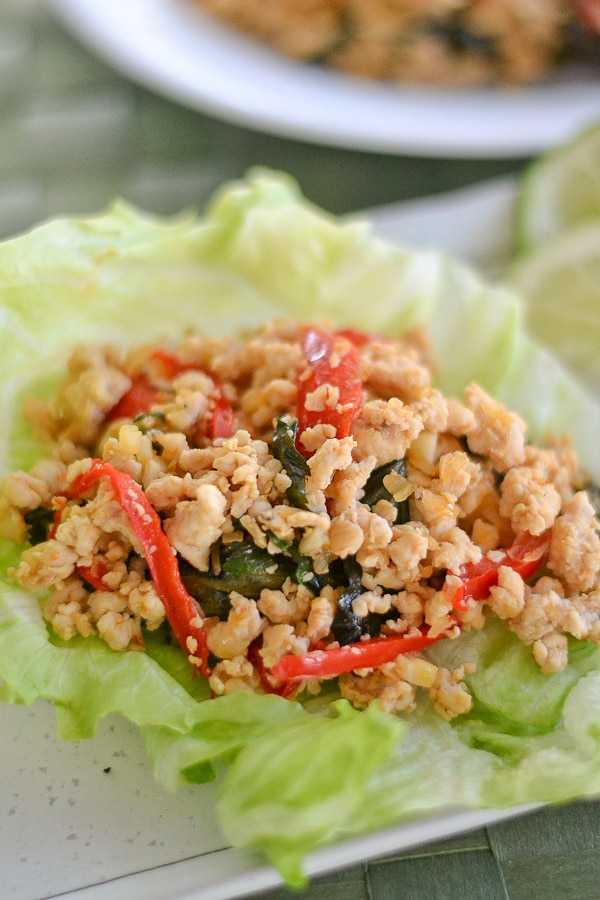 Spicy Thai Basil Chicken
Ingredients
4 teaspoons olive oil, divided
½ cup minced shallots
½ cup thinly sliced red bell pepper
4 cloves garlic, minced
1 pound ground chicken
2 Thai chilies, minced
1 tablespoon fish sauce
2 teaspoons dark brown sugar
2 teaspoons soy sauce
¼ teaspoon freshly ground black pepper
½ cup fresh basil leaves
1 tablespoon fresh lime juice
Instructions
Heat a large non-stick skillet over medium-high heat. Add 2 teaspoons oil; swirl to coat. Add shallots; sauté 2 minutes. Add bell pepper; sauté 1 minute. Add garlic; sauté 30 seconds. Remove shallot mixture from pan.
Add remaining 2 teaspoons oil to pan; swirl to coat. Add chicken; cook 5 minutes or until browned, stirring to crumble. Drain well. Return chicken to pan over medium heat. Add chilies; cook 1 minute. Add shallot mixture to pan. Stir in fish sauce, brown sugar, soy sauce and ground pepper; cook 1 minute or until thoroughly heated. Remove pan from heat; stir in basil and lime juice.
Serve with rice or over lettuce. Enjoy!
Notes
Recipe source: Cooking Light: Jan/Feb 2013