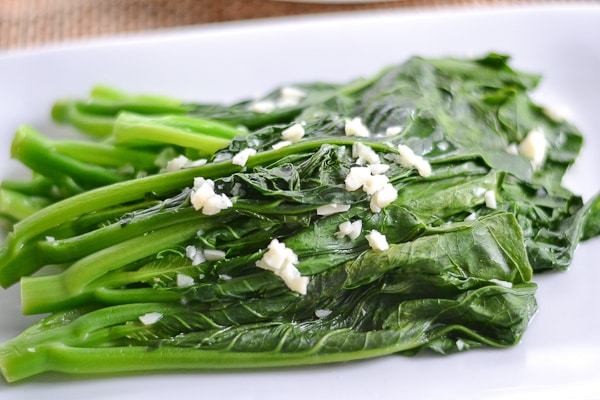 People have been asking me to share more simple and easy dishes, especially those who are just learning to cook. This recipe is an easy side dish that may be eaten along with any pork, beef or chicken dishes. The last time I ordered this dish from a Chinese restaurant, I was surprised on how expensive it was. Since then on, I have been making this dish at home. Not only is this dish healthy and but a vegetarian one as well. Simply delicious!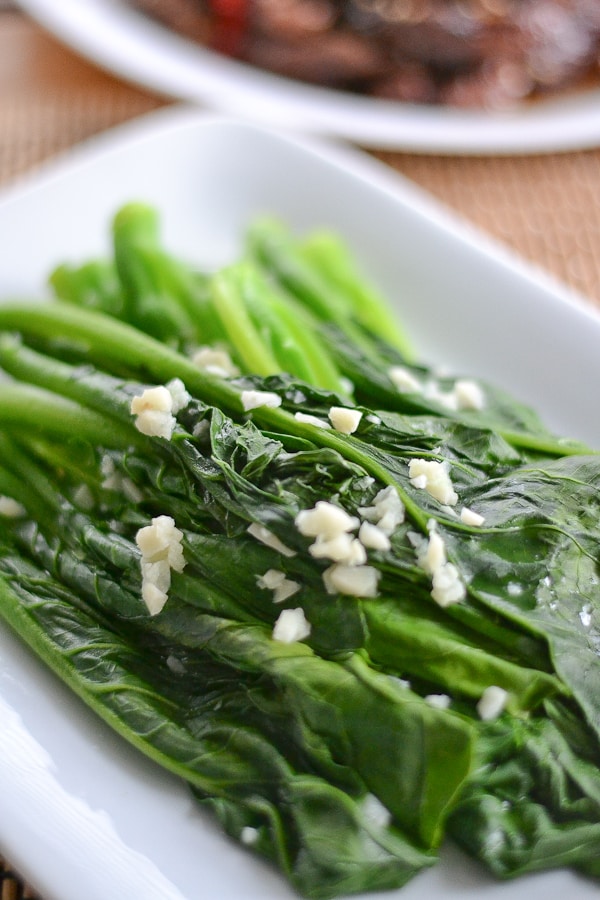 Chinese Broccoli (Gai Lan) with Minced Garlic
Ingredients
½ cup water
1 tsp salt
1 lb gai lan
6 cloves garlic, minced
Instructions
Prepare gai lan by trimming the hard end of the stems and rinsing thoroughly. Set aside.
Combine water and salt in a pan and bring to a boil over medium high heat. Add gai lan and minced garlic. Lower heat to medium, cover and cook until most liquid has evaporated and stem is tender when pierced with a fork, around 4-5 minutes. Transfer to a serving plate.
Serve and enjoy!