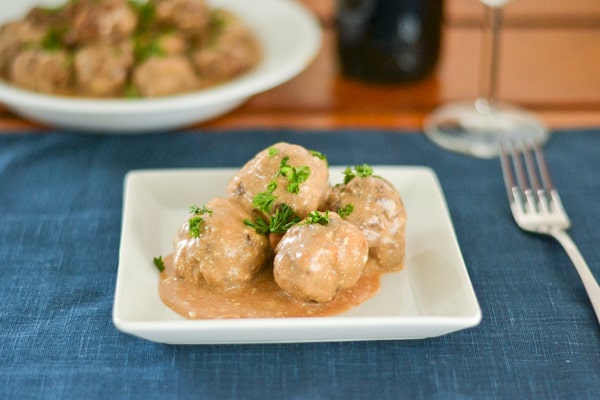 Meatballs have always been one of my favorites ever since I was a child. I love eating meatballs dipped in ketchup, but eating them with spaghetti is the best. The meatballs in this recipe were baked not fried, which make it healthier.  A creamy sauce made of sour cream, ketchup and consommé completes this wonderful dish. A challenge that I encountered while making this was keeping my family away from the kitchen. Otherwise, there wouldn't be any more meatballs left by the time I finished making the sauce.
Normally stroganoff meatballs are served over broad egg noodles. As a typical Filipino would do, I serve it with rice. Yummy! 🙂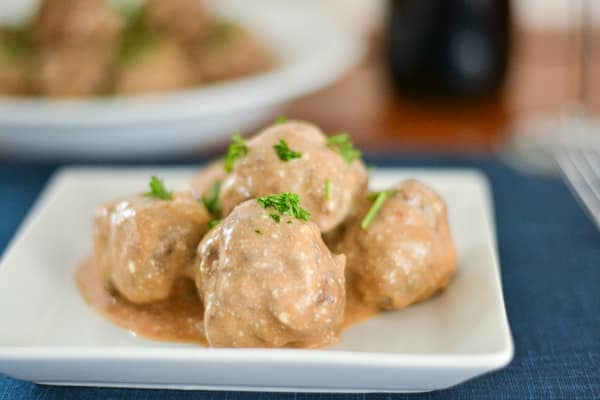 Stroganoff Meatballs
Ingredients
Meatballs
2 lbs. lean ground beef
1 ½ cups bread crumbs
¼ cup milk
¼ cup finely chopped onion
2 eggs, beaten
1 teaspoon salt
½ teaspoon pepper
Sour-cream sauce
1 cup chopped onion
¼ cup butter
¼ cup all purpose flour
¼ cup ketchup
2-10 oz. cans consommé (undiluted)
2 cups fat-free sour cream
Instructions
Combine all meatball ingredients in a large bowl.
Mix well and roll in balls of desired size.
Place on edged cookie sheet and bake at 375°F for 25-30 minutes.
Remove from oven, drain and set aside.
To make the sauce, melt butter in a pan. Add onion and cook until browned.
Add the flour and mix well.
Add ketchup and consommé, cooking slowly until thickened.
Add sour cream, then meatballs.
Serve over broad egg noodles or rice.
Enjoy!
Notes
Recipe source: The cookbook "The Best of the Best and more".