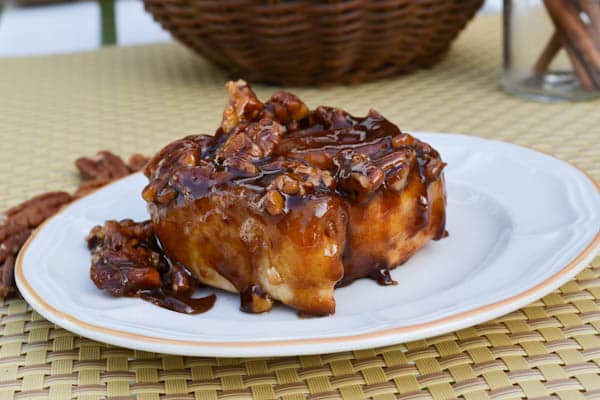 Labor Day long weekend is coming up.  It means summer is almost over.  With the weather we are having in Vancouver, it feels like it is over :(. It has been a busy yet memorable summer for me.  It was the first summer since I started my food blog.
I was thinking of what to post, something to celebrate the end of a great summer.  I was watching my favorite food show the other day when it featured this gooey sticky pecan bun. I was drooling and craving for a piece after watching it.  It inspired me to look for a recipe that is easy to follow and doesn't require using a stand mixer.  I found a recipe that is similar and after making some changes; I started on the task of baking sticky cinnamon rolls from scratch.   One dough in the garbage and two hours later, I was able to produce 12 sticky cinnamon buns that my family of four has enjoyed and devoured in only two days :).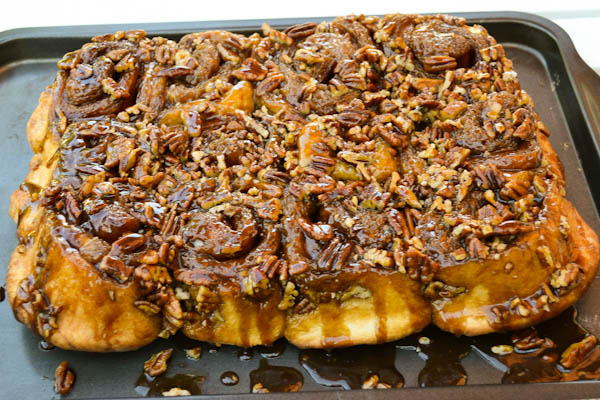 The recipe calls for 1 package of dry active yeast but I used quick rise instant yeast instead. Not only does it allow you to combine it directly with your dry ingredients, it also minimizes dough rising time in half. Feel free to use the traditional active dry yeast and adjust dough proofing accordingly. I have made these three times already and every time I was complemented on how good it was.  Happy Labor Day long weekend everyone :).