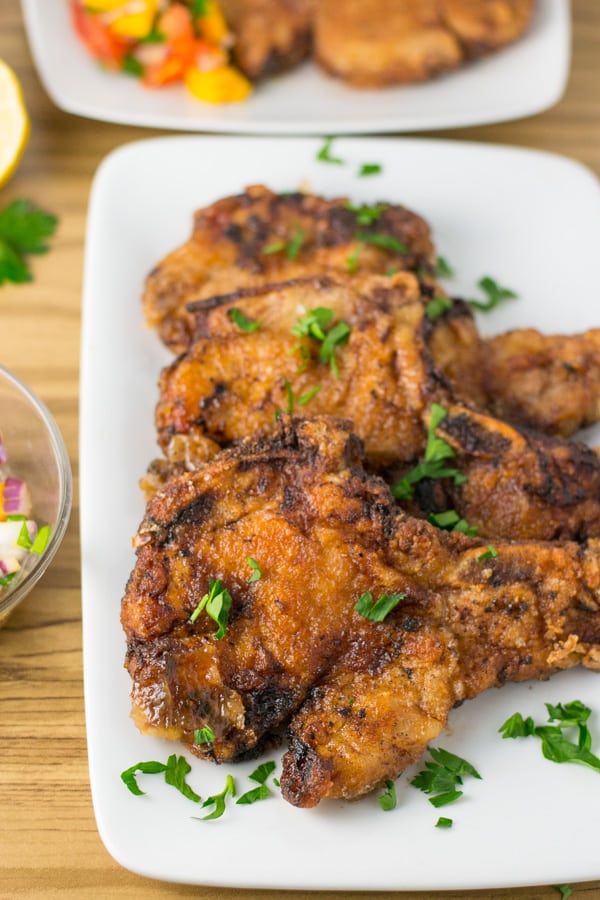 7 up Marinated Pork Chop is one of those dishes my siblings and I would always have when we were growing up. My mom would always buy pork chops every time she goes to the market.  Her favorite way of cooking it is by frying it. She would marinate it first with 7-up, calamansi (calamondin) and soy sauce overnight. I have tried different pork chop recipes but I still love my mom's recipe.  Sometimes I would substitute the 7-up with ginger ale and I also use lemon instead of calamansi because lemons are more easily accessible. Additionally, I coat the pork chops with tapioca starch or flour before frying it. I like to make mango salsa as well because it goes great with the fried pork chops.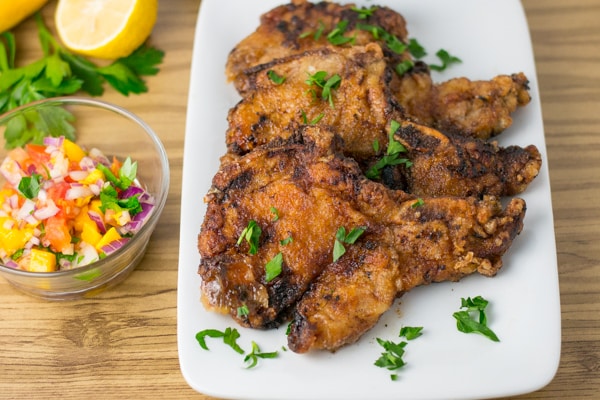 The 7-up mixture and the fact that it is marinated overnight makes the pork chops so tender and tasty. Every time I make these there are never any leftovers. It is and will always be our family's all time favorite dish.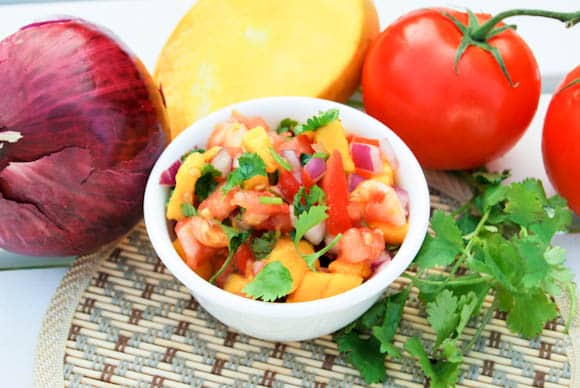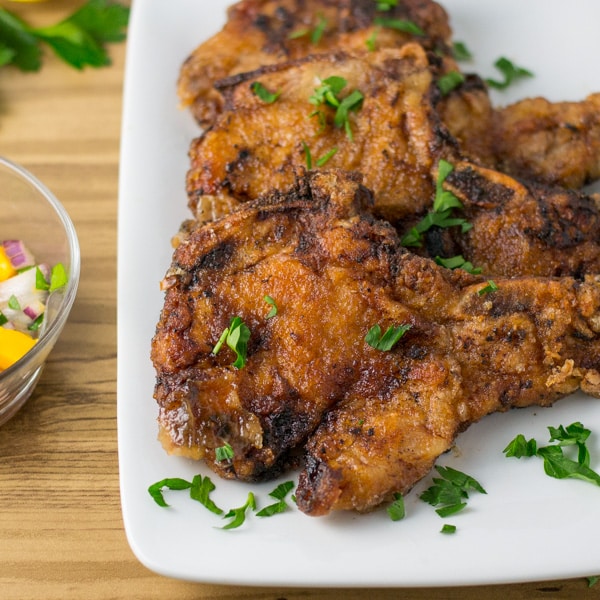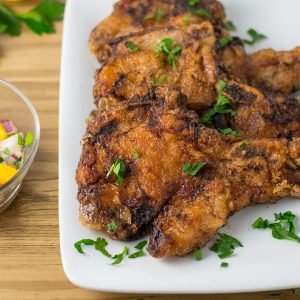 Fried Pork Chop
Ingredients
4

pieces

pork chops

Juice of half a lemon

3

tbsp

soy sauce

1

can 7-up or ginger ale

Tapioca starch or flour

oil for frying
Mango Salsa (optional)
1

tomato

diced

1/3

cup

diced mango

1

tbsp

diced red onion

1

tbsp

chopped cilantro

1

tsp

lemon juice

¼

tsp

salt
Instructions
Prepare the chops by making two midway slits on each piece (this process will ensure even cooking when frying).

Click here to see how it's done

. Sprinkle with salt.

Put chops on a shallow dish (or in a large Ziploc bag). Add lemon juice, soy sauce and 7-up. Cover with plastic wrap and refrigerate overnight.

Drain and dry thoroughly with paper towels.

Coat with tapioca starch and fry until golden brown on both sides.

Prepare the mango salsa by mixing all the ingredients listed under Mango Salsa

Serve with steamed rice and mango salsa.

Enjoy!