I have been wanting to make these almond coconut macaroons for a long time. I have pleasant memories of macaroons from when my uncle's wife made them a lot back when I was in the Philippines. We used to live next door to them, so my siblings and I were lucky to taste some of her dishes and baked goods. She had a different recipe for macaroons and often baked them in cupcake liners.
In this recipe, the sugar and egg whites were whisked together first and then the rest of the ingredients were added. I like this recipe because it is very simple. The addition of chopped almonds adds a different taste and texture to these crispy treats. This recipe yields 8 macaroons, which I think is the perfect amount for my family. One serving of the macaroons is enough to satisfy one's sweet tooth without feeling guilty about it.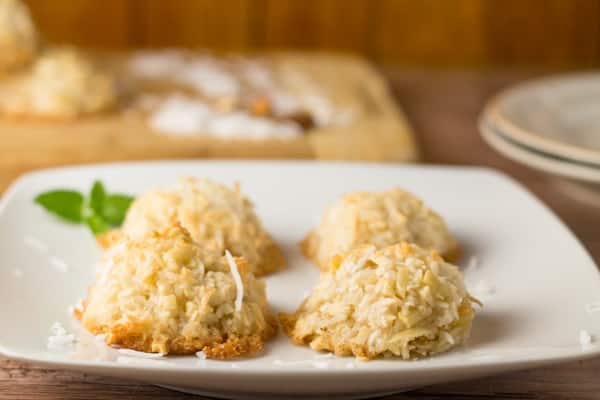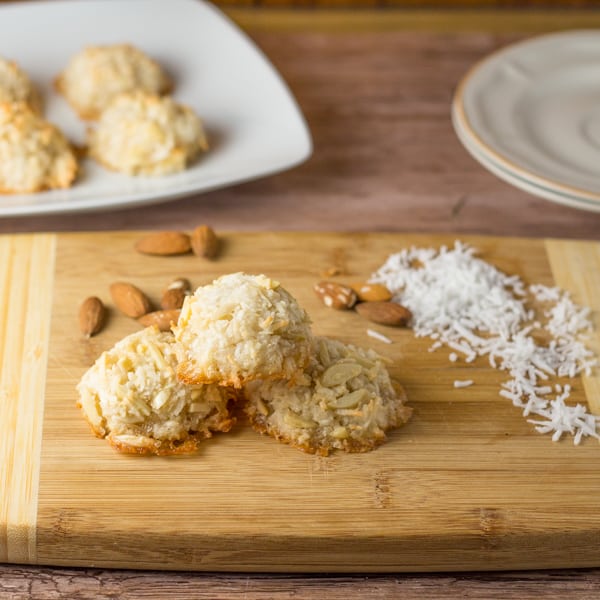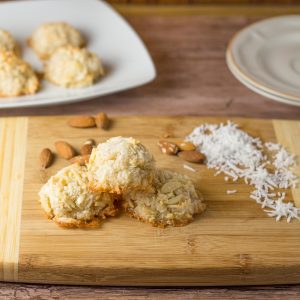 Almond Coconut Macaroons
Ingredients
1/3

cup

sugar

1

large egg white

1

cup

unsweetened shredded coconut

1/4

cup

whole almonds

, chopped

1/2

teaspoon

vanilla extract

A pinch of sea salt
Instructions
Preheat oven to 350 degree F. Line a baking sheet with parchment paper.

In a medium bowl, whisk together sugar and egg white. Stir in coconut, chopped almonds, vanilla extract and a pinch of salt.

Form coconut mixture into eight 2-tablespoon mounds and place onto the prepared baking sheet, about 2 inches apart.

Bake macaroons in the oven until golden brown on bottoms and edges, about 15-18 minutes.

Transfer sheet to wire rack and let cool for 5 minutes. Transfer macaroons to wire rack and let cool completely for 20 minutes.