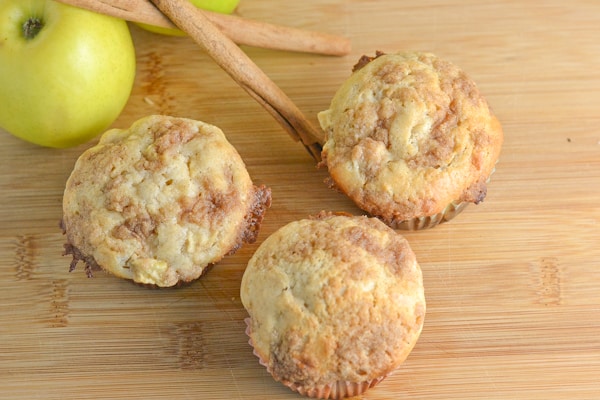 Yesterday was the first day of my two months summer break.  I am so glad for this break from work. I am most looking forward to spending some time with my family and doing things that I am passionate about. After attending the staff farewell brunch at work in the morning, I did not do much the rest of the day except bake these apple cinnamon crumble muffins. The original recipe calls for one cup of yogurt but it was too late when I realized that I did not have enough so I substituted milk for the other half instead. I was worried that it might not come out good but thankfully the muffins came out soft and moist. I especially love the taste of the apple and the sweetness of the crumble topping. My family was happy when they came home to a nice smelling house and a delicious snack!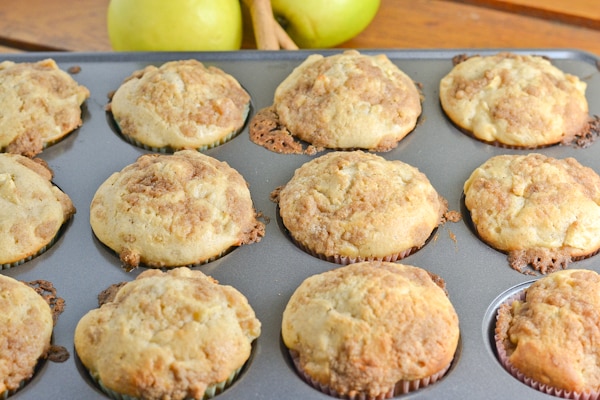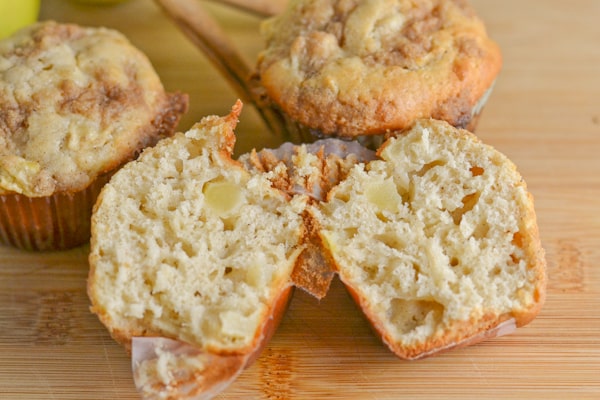 Apple Cinnamon Crumble Muffins
Ingredients
2 cups all-purpose flour
1 tbsp baking powder
1½ tsp ground cinnamon
¾ cup granulated sugar
½ teaspoon salt
2 large eggs, room temperature
½ cup plain yogurt
½ cup milk ( I used 2%)
¼ cup butter, melted
1 tsp vanilla extract
1¾ cups peeled, chopped apples (I used Granny Smith)
TOPPING:
2 tbsp brown sugar
1½ tbsp all-purpose flour
¼ tsp ground cinnamon
1 tbsp cold butter
Instructions
Preheat oven to 400 °F. Grease a 12 cup muffin tin, or line with paper liners; set aside.
In a large bowl combine the flour, baking powder, cinnamon, sugar, and salt; set aside.
In another bowl, beat the eggs, yogurt, milk, melted butter and vanilla.
Stir wet mixture into dry ingredients just until moistened. Fold in apple chunks.
Fill prepared muffin tin cups two-thirds full.
In a small bowl, combine sugar, flour and cinnamon. Cut in the butter until mixture resembles coarse crumbs. Sprinkle a scant teaspoonful over each muffin.
Bake for 20-22 minutes or until a toothpick comes out clean. Cool for 5 minutes before removing from pans to wire racks. Serve warm.