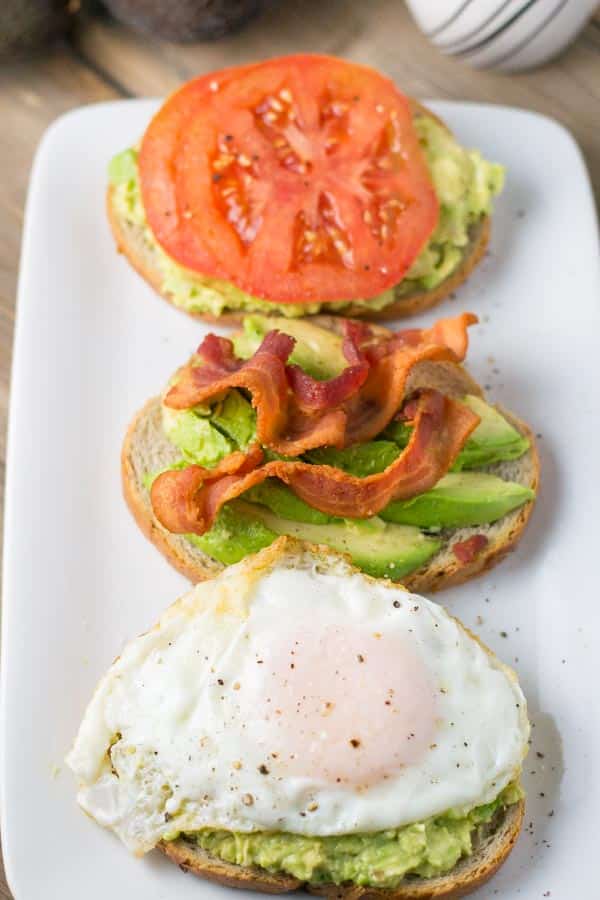 My love affair with avocado started at an early age. I remember eating it with my sisters when we were growing up. The only way we knew how to eat it was with condensed milk and ice cubes. We love the combined creamy texture of the avocado, the melting ice cubes and the sweetness of the condensed milk. It was a treat we would always enjoy having especially on a hot sunny day. It was when my husband and I, along with my three sons, came to Canada that I learned to use avocado in other different ways. Since then, I have used it in salads and as a spread on sandwiches or on a toast. This avocado toast three ways recipe shows three different ways to lighten up a simple avocado toast.  These three toppings add not only color but also flavor and texture to the avocado toast. The avocado may be mashed or sliced, spread on a toast and topped with fried egg, slices of tomato or with bacon. The result was simple and yet satisfying meal that may be eaten at breakfast, lunch, dinner or even as a snack. Enjoy!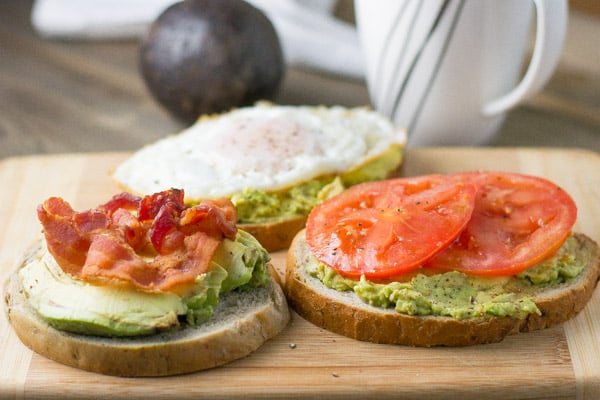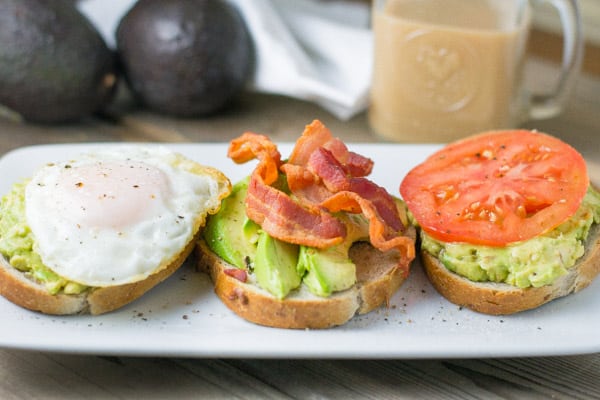 Avocado Toast Three Ways
Ingredients
3 slices of your favorite bread
1½ fresh avocado, peeled, seeded
1 egg
2 slices large tomato
2 slices cooked bacon
Sea salt and freshly ground pepper
Instructions
Toast the slices of bread and spread each with ½ avocado (mashed or sliced).
Heat a small non-stick skillet over medium heat. Add 1 tbsp olive oil and fry the egg. Place cooked egg on top of avocado toast. Sprinkle with salt and pepper.
Top second avocado toast with 2 slices of tomato. Sprinkle with salt and pepper.
Top the third avocado toast with 2 slices of cooked bacon.
Serve and enjoy!