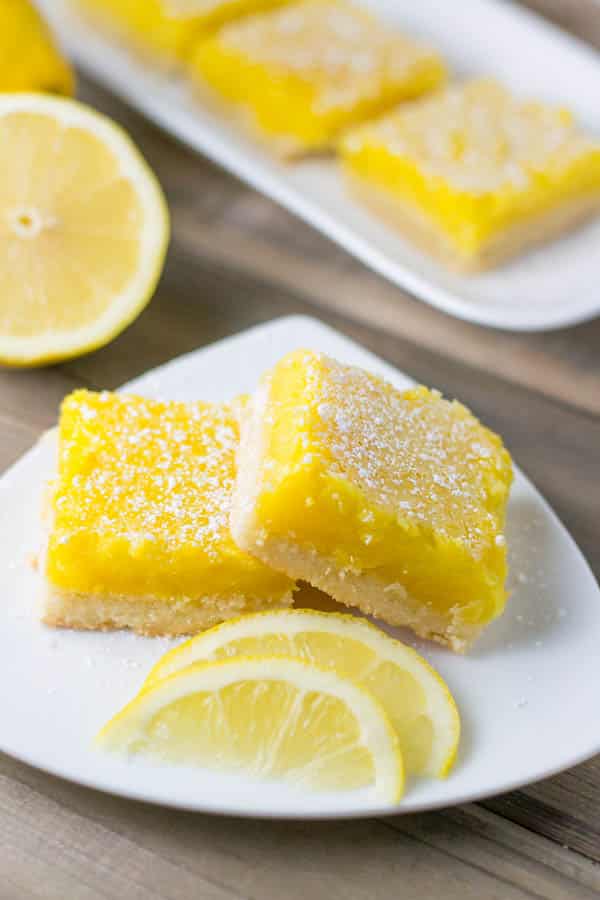 My youngest son and his friends occasionally get together to do some baking. Last time they met, they made macaroons and lemon bars. He took some home for us to taste and they were really good. They used Ina Garten's lemon bars recipe because it was simple and easy to follow.  We all enjoyed the lemon bars so much, my son decided to make them again at home. He made some changes to the lemon filling part of the recipe by reducing the amount of sugar in half and adding more lemon zest. The crust was chilled for 10 minutes and then baked in the oven for 15 minutes. After the crust cooled down, the lemon filling was poured over the crust and then baked for 30 minutes. The crust was crispy while the delicate lemon filling was rich, tart and not too sweet. We all love to indulge on a slice of this delightful treat when we get home from work or school. Enjoy!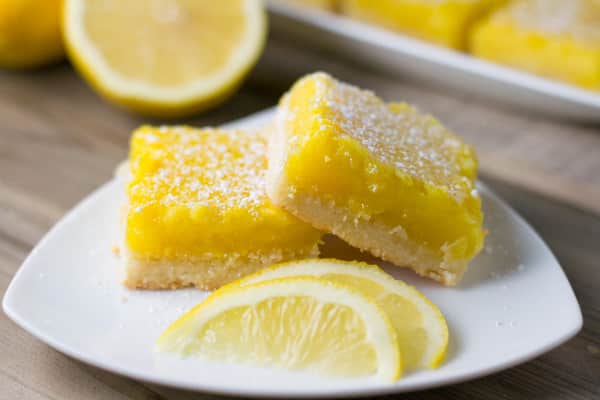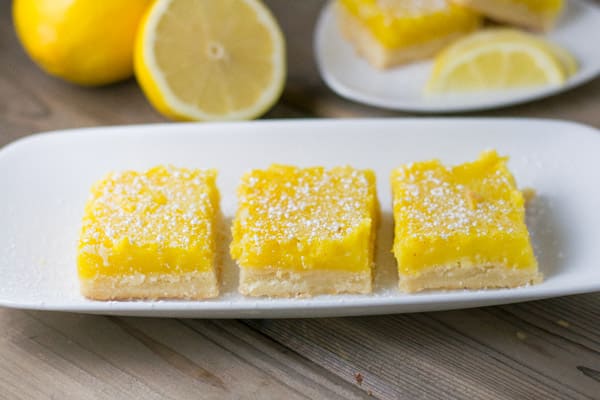 Lemon Bars
Ingredients
For The Crust:
½ lb unsalted butter, room temperature
½ cup granulated sugar
2 cups flour
⅛ tsp kosher salt
For The Filling:
6 large eggs, room temperature
1 ½ cups granulated sugar
3 tbsp grated lemon zest (2 large lemons)
1 cup freshly squeezed lemon juice
1 cup flour
Confectioner's sugar for dusting (optional)
Instructions
Preheat the oven to 350 degrees F. Grease a 9X13 inch baking pan with butter; set aside.
Make the crust: In the bowl of an electric mixer fitted with the paddle, cream the butter and sugar until light. With the mixer on low, add flour and salt until combined. With floured hands, gather the dough into a ball and then flatten and press it into the prepared pan, building up a ½ -inch edge on all sides. Chill for at least 10 minutes.
Bake the crust for 15 minutes or until very light browned. Let cool on a wire rack. Leave the oven on.
Make the filling: Whisk together the eggs, sugar, lemon zest, lemon juice, and flour. Pour over the crust and bake for 30-35 minutes, or until the filling is set. Let cool to room temperature.
Slice into squares and sprinkle with confectioner's sugar, if using.