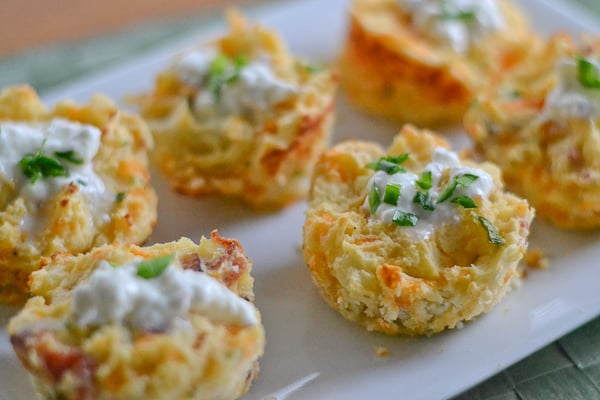 I found this recipe online and it originally used left-over mashed potato to create the potato puffs. I don't have left-over mashed potato so I made some from scratch. I simply mashed the cooked potatoes and did not add any cream or butter. I was thinking that the bacon, cheese, sour cream and chives will give this potato puffs enough flavor and texture. I was right; these savory potato puffs were simply delicious!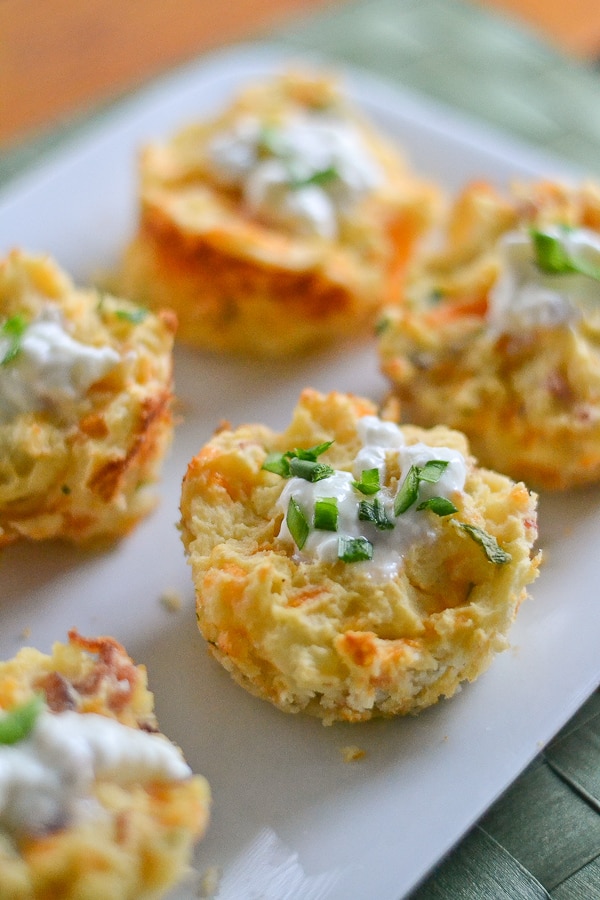 Bacon and Cheddar Potato Puffs
Ingredients
3 lbs Russet potatoes, peeled and quartered
4 slices cooked bacon, coarsely chopped
2 eggs
⅓ cup sour cream
1 cup shredded sharp cheddar cheese
2 tablespoons chopped chives
Salt and black pepper to taste
Instructions
Place potatoes in a soup pot and add just enough water to cover them. Bring to a boil over high heat then reduce heat to medium and cook 12 to 15 minutes, or until fork-tender. Drain off water, mash the potatoes, and allow to cool.
Preheat oven to 400° F. Lightly grease 2 large muffin pans.
In a medium mixing bowl, whisk the eggs then mix in the sour cream. Stir in bacon, cheese and chives. Season with salt and pepper to taste.
Add 4 cups mashed potatoes and mix well. Spoon them into the pan filling the cups to slightly below the top.
Bake 25- 35 minutes until the potatoes are browned and set. Remove from oven and let cool 5 minutes before removing from pan. Serve with sour cream, if desired.
link
link