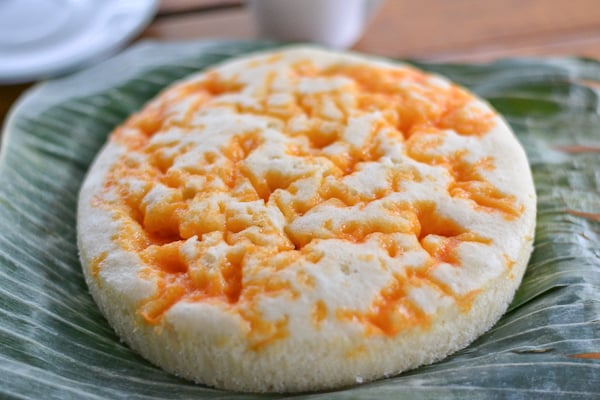 Puto is a popular Filipino snack that is originally made from ground rice. Milk, sugar, baking powder and sometimes eggs and some flavorings are also added. A year ago, I posted an adapted recipe where cake flour was used instead of rice flour. Some people left comments and someone asked if I could post a recipe for the puto that is usually sold in the market (palengke) in the morning in the olden days. I searched online and I believe that this recipe is what I could say tastes very similar to that kind of puto you buy at the market. The cheese in this cheese puto recipe may be omitted if you want your puto plain. Either way, this steamed cake tastes good. Enjoy!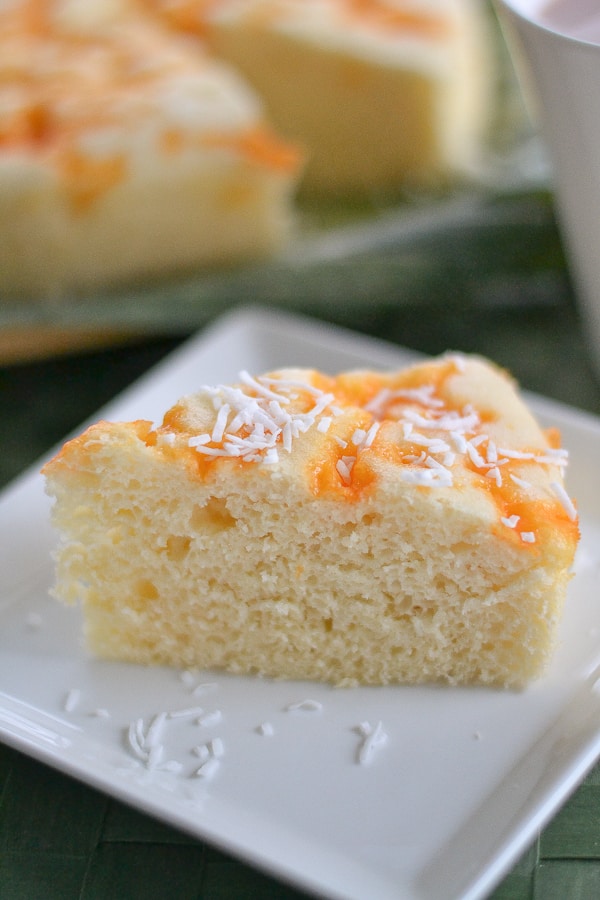 Cheese Puto (Filipino Steamed Cake with Cheese)
Ingredients
½ cup all-purpose flour
½ cup cake flour
2 tsp. baking powder
½ tsp salt
2 egg yolks
¾ cup white sugar, divided
⅓ cup water
⅓ cup evaporated milk
¼ tsp vanilla
2 egg whites
⅓ cup grated cheddar cheese
Instructions
In a medium mixing bowl, sift together all purpose flour, cake flour, baking powder and salt three times. Set aside.
In another medium bowl, beat egg yolks until lemon colored. Gradually beat in ½ cup sugar. Beat in flour mixture alternately with water and milk. Add vanilla and then set aside.
Beat egg whites until soft peaks form. Add ¼ cup white sugar and continue beating until stiff. Fold in egg batter. Blend well and pour mixture in a greased 9-inch cake pan.
Sprinkle grated cheese on top. Cover with cheese cloth. Steam for 25-30 minutes or until a tester inserted in the center comes out clean.
Notes
Recipe source: http://realbiznest.blogspot.ca/2011/08/how-to-make-special-puto.html