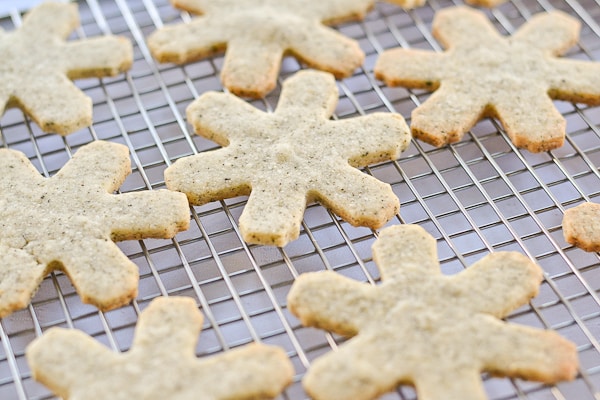 My youngest son's friend came up with this tea cookie recipe. She used Martha Stewart's basic sugar cookie recipe and added leaves of earl grey tea, thus creating sugar cookies that tastes like black tea. My son brought some home and my husband and I were able to taste them. We all liked them so much, my son and I decided to make them at home. We cut them into snowflake shapes to make them festive. The cookies were browned and crispy after 15 minutes of baking, which how my husband like his cookies. Adjust baking time if less crispy ones are preferred. Enjoy these pretty and delicious tea cookies with your friends and family.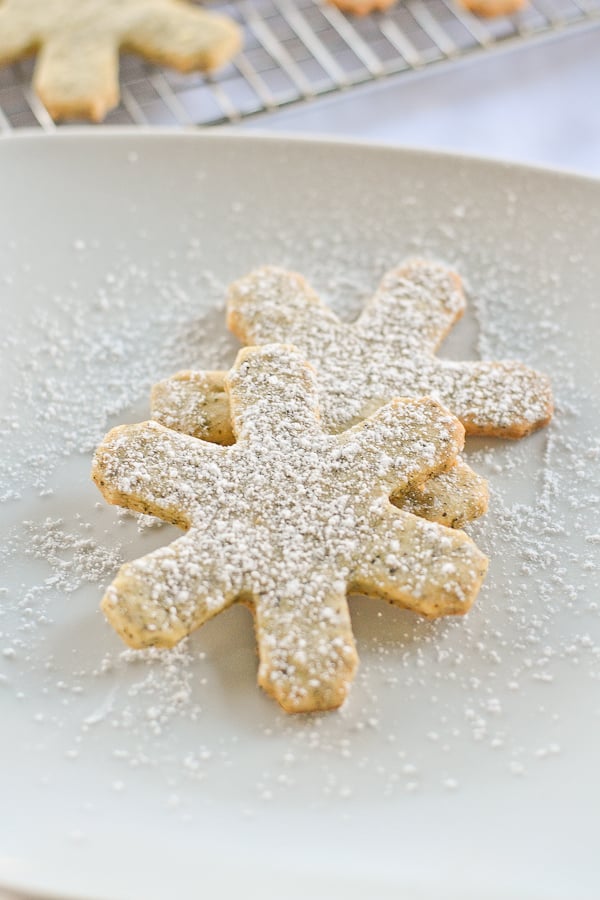 Black Tea Sugar Cookies
Ingredients
5 bags of earl grey tea or any tea of your choice
2 cups all-purpose flour, plus more for rolling
½ teaspoon baking powder
¼ teaspoon salt
½ cup (1 stick) unsalted butter, room temperature
1 cup granulated sugar
1 large egg
1 teaspoon vanilla extract
Instructions
In large bowl, whisk together flour, baking powder, and salt. Add contents of tea bags; whisk until well combined. Set aside.
In a separate bowl and using an electric mixer, cream butter and sugar until light and fluffy. Beat in egg and vanilla. With mixer on low, gradually add flour mixture; beat until combined. Divide dough in half; flatten into disks. Wrap each in plastic; freeze until firm, at least 20 minutes.
Preheat oven to 325°F. Line baking sheets with parchment paper.
Remove one dough disk; let stand 5 to 10 minutes. Roll out ⅛ inch thick between two sheets of floured parchment, dusting dough with flour as needed. Cut shapes with cookie cutters. Using a spatula, transfer to prepared baking sheets. (If dough gets soft, chill 10 minutes.) Reroll scraps; cut shapes. Repeat with remaining dough.
Bake, rotating halfway through, until edges are golden, 10 to 18 minutes (depending on size). Cool completely on wire racks.