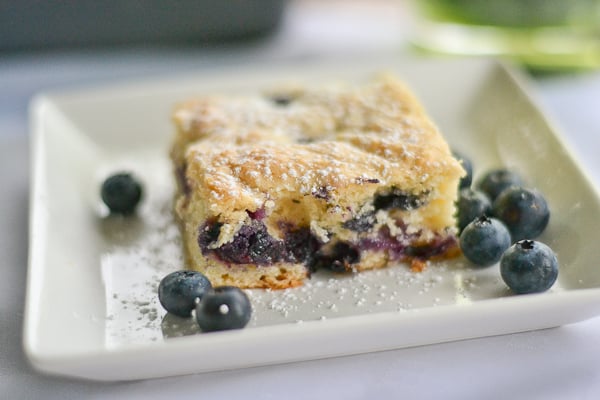 I can't get enough of blueberries. It is my favorite of all the summer berries. In fact, I have five blueberry bushes in my garden and one of my fond memories of summer is picking blueberries. My blueberries are not ready for picking yet but the produce section of supermarkets are abundant of this healthy fruit.  I love them with my oats, yoghurt, on toast (jam) and frequently use them in my baking. I even have blueberry blossom honey in my pantry to use for ginger and lemonade drinks. This easy blueberry cake recipe is another reason to use them. I made this cake for my family to snack on a lazy Saturday afternoon. Enjoy this wonderful treat with a cup of tea or coffee!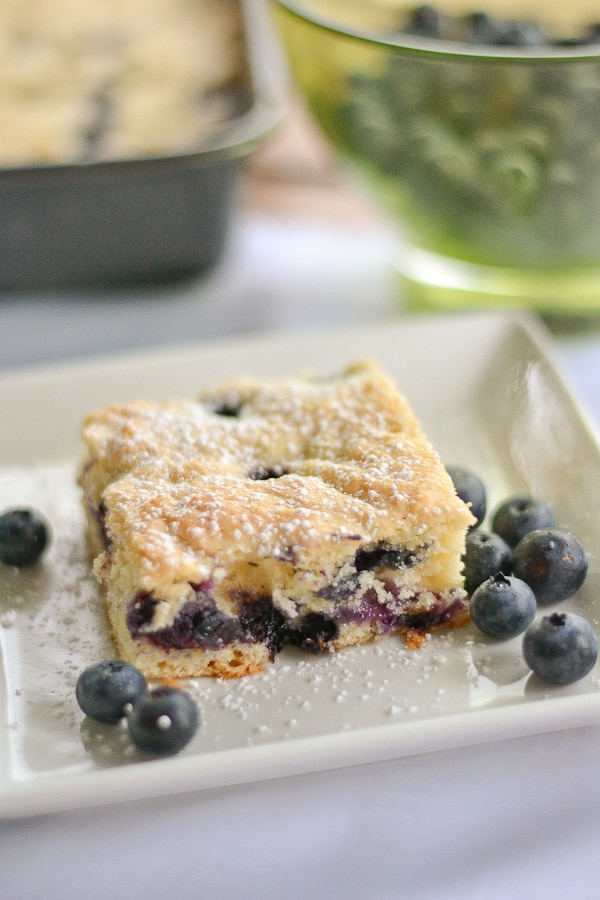 Blueberry Cake
Ingredients
1⅔ cups all-purpose flour
1½ teaspoons baking powder
¼ teaspoon salt
⅓ cup butter, softened
¾ cup sugar
1 egg
⅓ cup milk ( I did not have milk so I used soy milk instead)
1 teaspoon vanilla extract
1 cup fresh or frozen blueberries (do not thaw)
Instructions
Heat the oven to 375°F and generously grease a 9-inch square or round pan.
Combine the flour, baking powder and salt in a small bowl and stir to combine.
In a medium bowl, combine the butter and sugar and beat with a mixer at high speed until well combined. Add the egg and beat well for 1-2 minutes, stopping to scrape down the bowl, until the mixture is smooth and light.
Stir in half the flour mixture, and then half the milk, mixing just enough to keep the batter fairly smooth and well combined. Add the remaining flour, and then the milk & the vanilla, mixing gently. Stir in the blueberries.
Spread the batter into the prepared pan and bake for 35 minutes or until the cake is golden. Serve warm or at room temperature.
Enjoy!