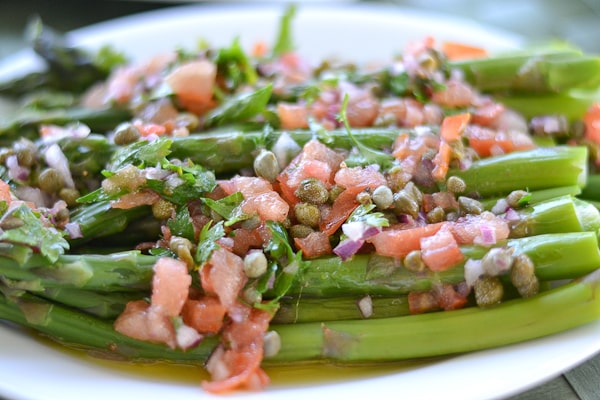 My husband and I love this simple yet delectable side dish. We had it for lunch the other day along with the left-over barbecue meat from the weekend. The steamed spring vegetable looked appetizing with the Catalan salsa vinaigrette. The vinaigrette originally uses white wine vinegar but lemon juice works fine as well. The usage of capers, tomatoes, red onions and chopped parsley adds colors and flavors to this wonderful side dish. It is not only healthy but refreshingly delicious as well. Enjoy!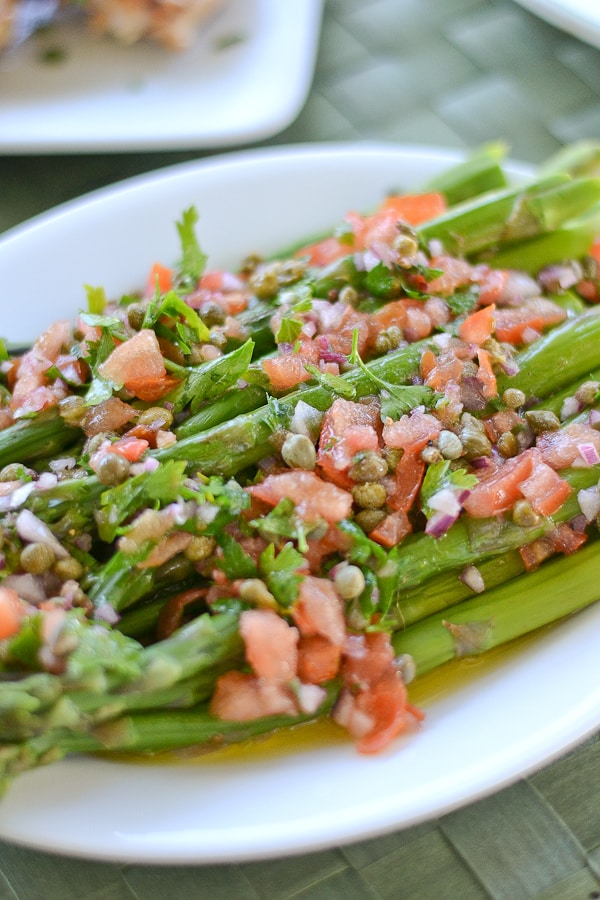 Asparagus with Catalan Salsa Vinaigrette
Ingredients
2½ lbs asparagus spears, trimmed
7 tbsp extra-virgin olive oil
3 tbsp capers, drained
2 tbsp fresh lemon juice
2 tbsp finely chopped parsley
2 plum tomatoes, cored and finely chopped
½ red onion, minced
Salt and freshly ground black pepper, to taste
Instructions
Bring a large pot of salted water to a boil. Add asparagus; cook until tender, about 4 minutes. Drain; transfer to a serving platter.
Whisk oil, capers, juice, parsley, tomatoes, onion, salt, and pepper in a bowl; pour over asparagus.
Serve and enjoy!