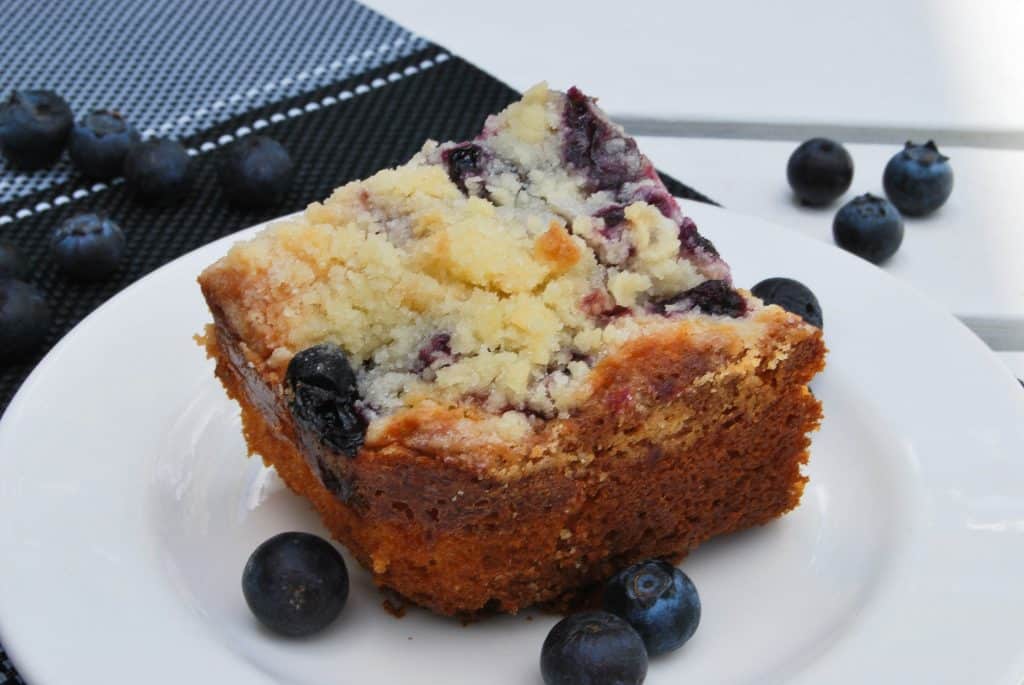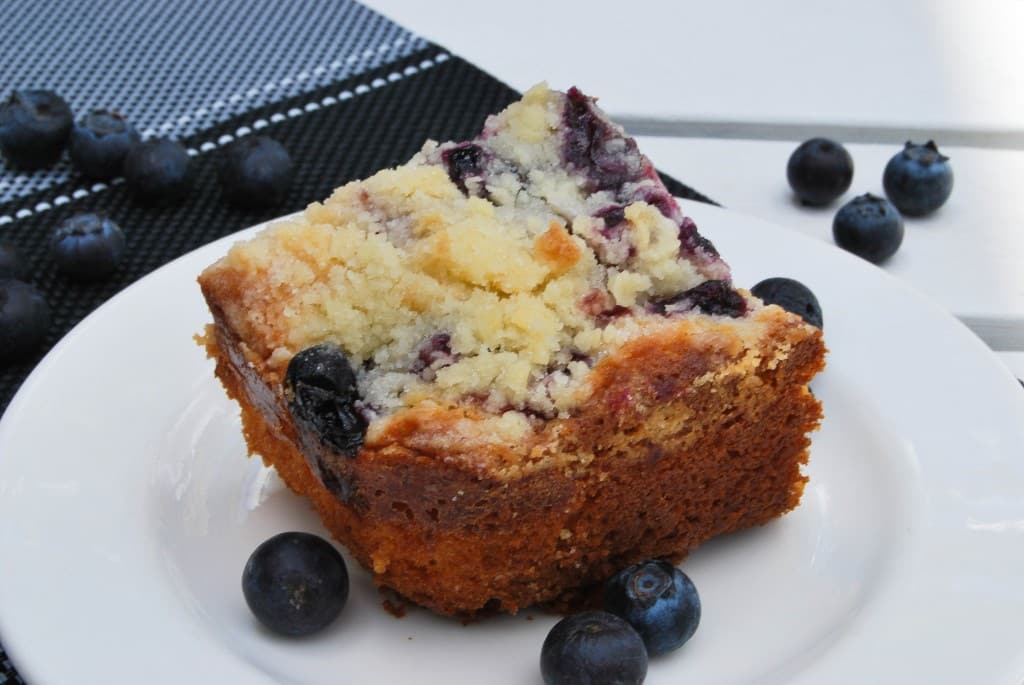 Summer has finally arrived in Vancouver.  We are, thank goodness, getting lots of sunshine in the forecast.  It means hanging clothes outside, morning walks and spending more time in the garden.  This year my pear trees have more fruit than last year and so has my blueberry bushes. So, I decided to make this blueberry coffee cake.
I was looking over my recipe notebook the other day and I found this blueberry coffee cake recipe that was given to me by my former co-worker many years ago.  She brought it to work on a treat day.  Everybody loved it and so she handed out the recipe for it.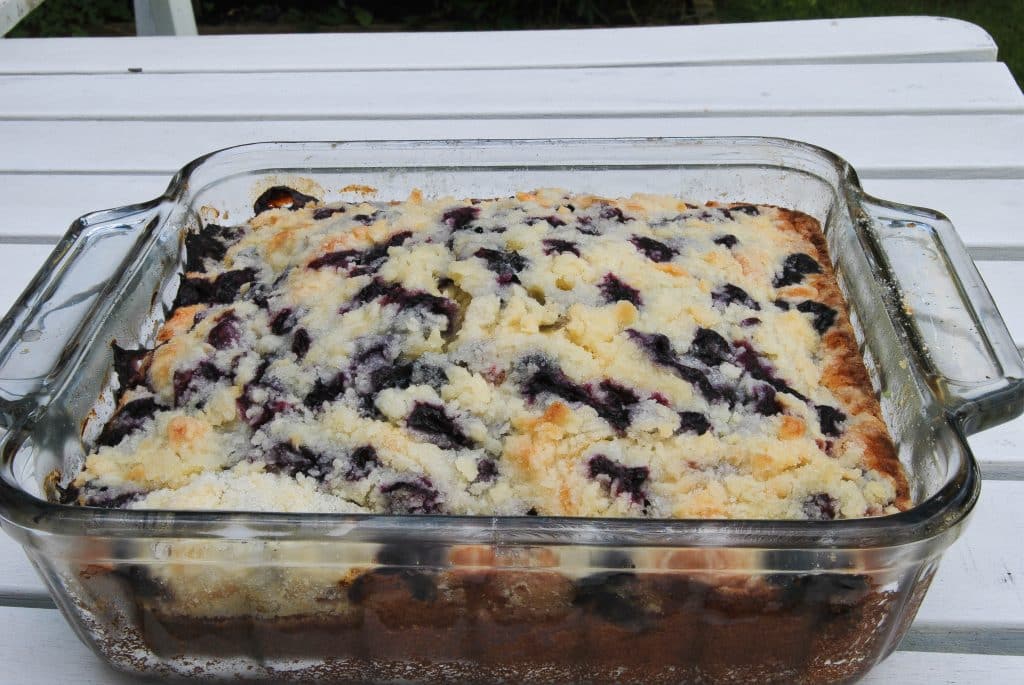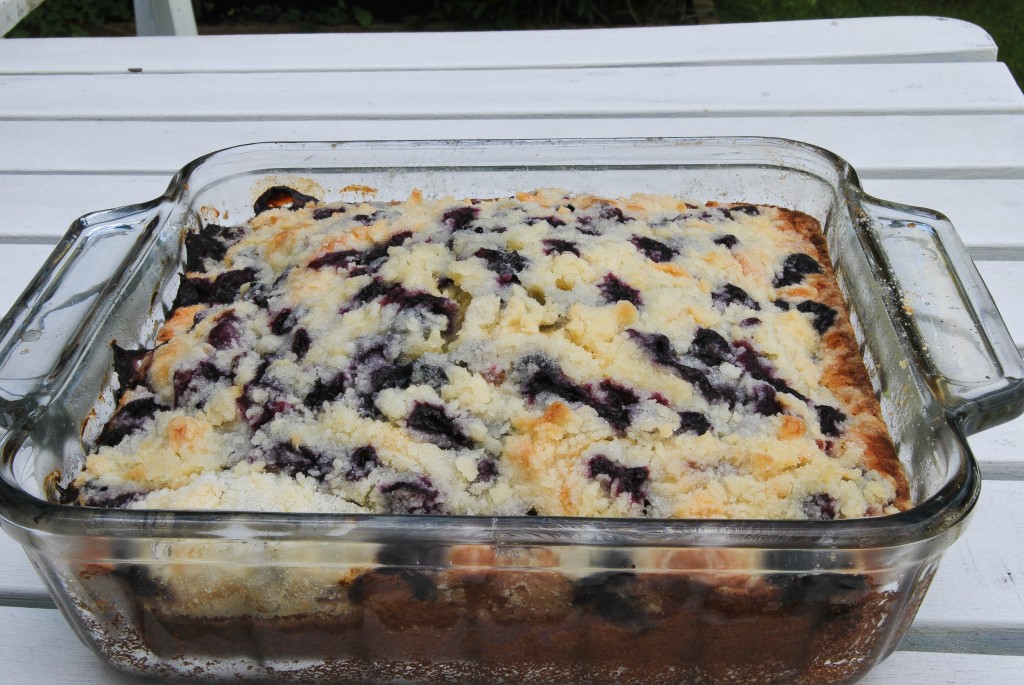 Blueberry Coffee Cake
Ingredients
2 cups all purpose flour, sifted
1 ½ cup sugar
⅔ cup butter, cut into small pieces
2 teaspoon baking powder
1 teaspoon salt
2 eggs, separated
1 cup milk
1 teaspoon vanilla
1 cup blueberry
Instructions
Preheat oven to 350°F.
Combine flour and sugar. Using a fork, cut in butter into the flour mixture until crumbly. Reserve ¾ cup for topping.
To the remaining mixture, add baking powder, salt, egg yolk (unbeaten), milk and vanilla. Beat with a mixer on low for 3 minutes.
Beat 2 egg whites and gently fold into the batter.
Pour mixture into a greased 9X13 pan.
Arrange blueberries on top. Sprinkle with reserve topping.
Bake for 50-60 minutes or until a toothpick inserted in the center comes out clean.
Serve and enjoy!