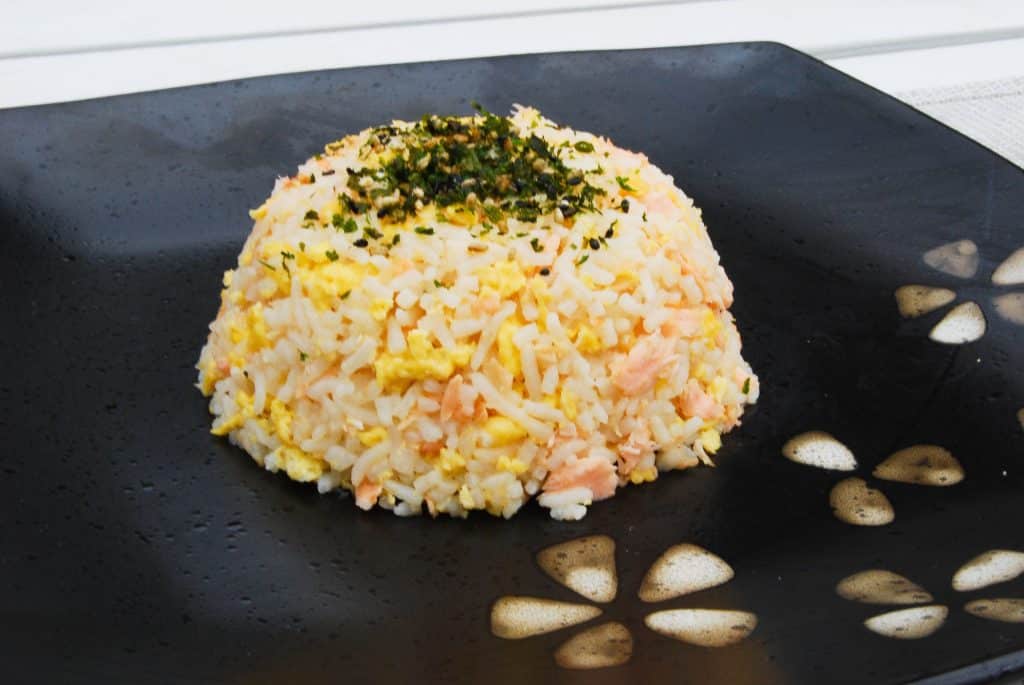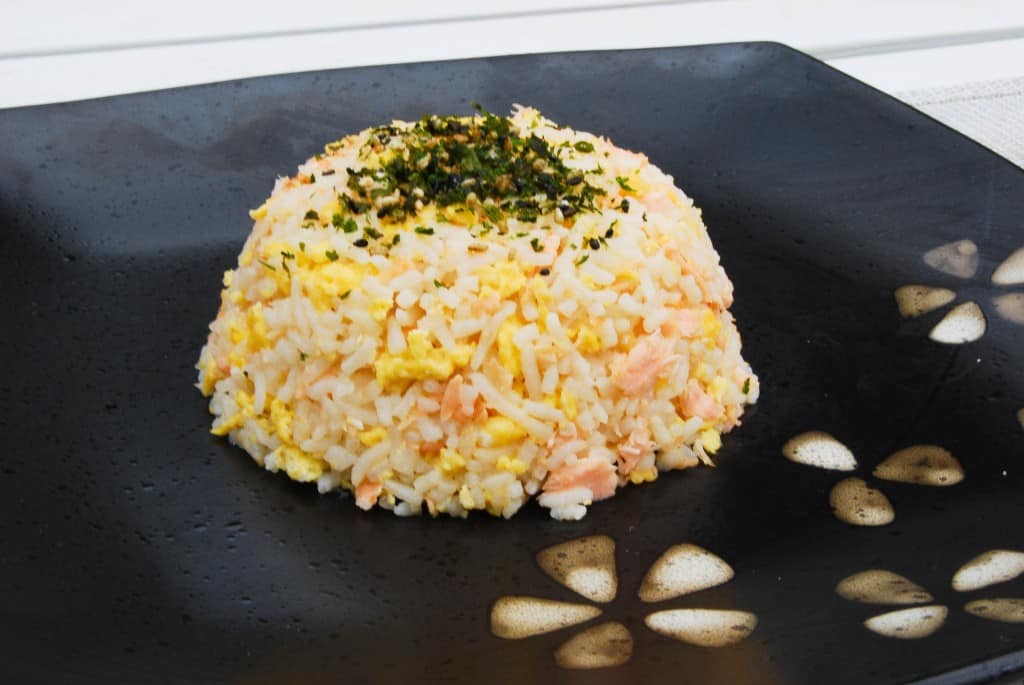 Our family loves to eat fish, especially salmon which is widely available in Vancouver. We usually have baked salmon every week and one day my son made salmon fried rice out of the leftovers. Since then, this dish has become a favorite in our household due to its simplicity and versatility.  My other son loves to eat it by itself with a bit of Japanese nori rice seasoning sprinkled on top, and we also sometimes pair it with other vegetable dishes. This salmon fried rice recipe uses baked salmon as the main protein. The baked salmon along with egg is mixed into the rice to create this dish.

Salmon Fried Rice
Ingredients
½ lb leftover baked salmon (see recipe below)
4 eggs, scrambled
2 tablespoons olive oil
1½ tablespoons liquid seasoning
4 cups cooked rice
Instructions
Heat oil in a pan and add the cooked salmon, flaking the salmon into pieces. Add rice and mix. Stir in eggs and liquid seasoning. Continue stirring until everything is incorporated. Serve and enjoy!
Baked Salmon
Ingredients
11/2 lb salmon fillet
1 tablespoon olive oil
2 tablespoon seasoning salt
Instructions
Preheat oven to 350°F. Sprinkle salmon with oil and seasoning salt. Bake for 15 minutes. Serve with steamed rice or on a bed of mixed greens.