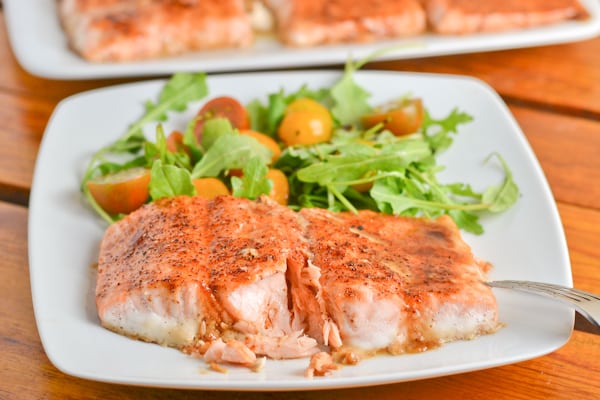 On Wednesday, our city was hit by another fierce windstorm.  I was at work and I could see the heavy rain through the window and hear the howling wind. I came home after work and immediately started dinner, afraid of having a power outage. I had a whole salmon in the fridge so I went online to look for a quick and easy recipe. I found one that is not only super easy to make but also looked appetizing. After less than an hour, dinner was ready. The baked salmon came out tender, succulent and delicious. I did not know that brown sugar and chili powder together could produce such an awesome dish. Just like what I predicted, some areas had no power up until yesterday. Luckily, our neighborhood was one of those not affected by the power outages.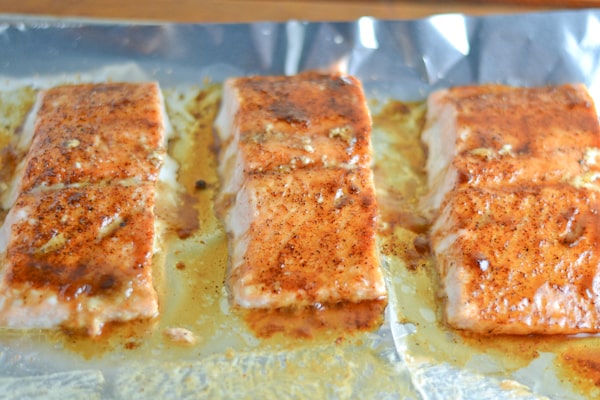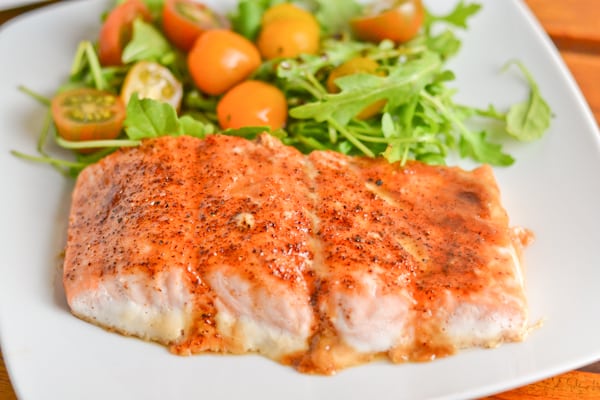 Brown Sugar Spiced Salmon
Ingredients
½ cup dark brown sugar
½ -1 tbsp chili powder
1 tsp kosher salt
½ tsp freshly ground black pepper
Four 8-ounce salmon fillet
Instructions
Preheat the oven to 400 degrees F. Line a baking sheet with foil.
In a small bowl, mix together the brown sugar, chili powder, salt and pepper. Put the salmon on the baking sheet. Evenly distribute the sugar-spice mixture over the top of the fillets.
Bake for 10 to 15 minutes, depending on thickness and desired doneness.