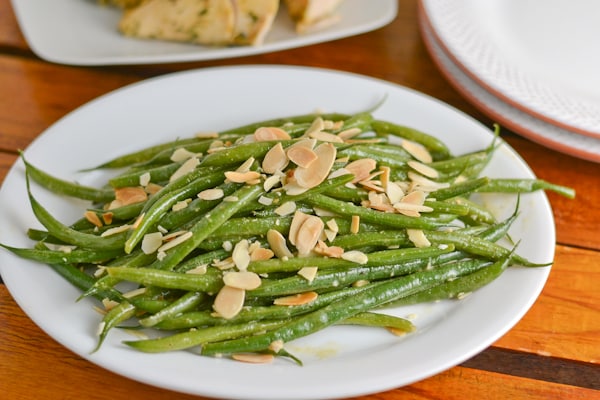 I was looking for a vegetable dish to go with the baked chicken dish that I made for dinner the other day. This recipe caught my attention because it consists some of my favorites: French green beans, Dijon mustard and almonds. It was simple and super easy to make. It can be served warm or cold and either way, it is delicious, flavorful and crispy. It is very good the next day too!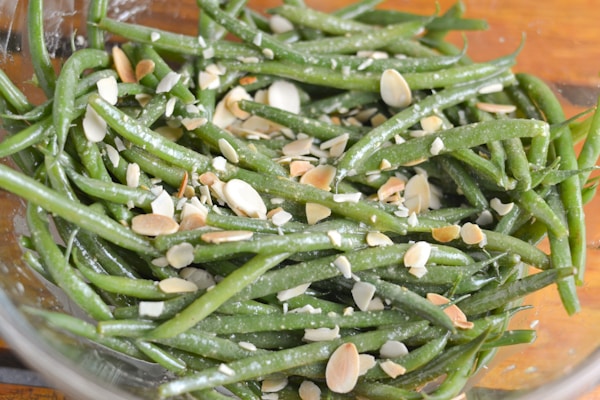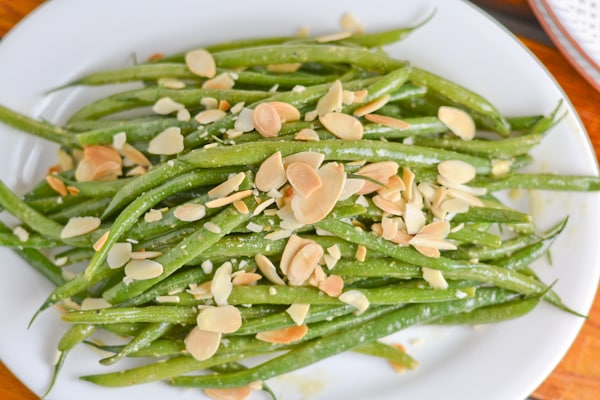 French Green Bean with Mustard Vinaigrette
Ingredients
Kosher salt and pepper
1 lb French green beans, trimmed
1 tbsp Dijon mustard
2 tbsp sherry vinegar
3 tbsp extra-virgin olive oil
⅓ cup sliced almonds, toasted
Instructions
Boil a large pot of water. Add ½ tablespoon salt and the green beans and cook until very tender, 6 to 8 minutes. Drain and run under cold water to cool. Transfer to a bowl
Whisk together the mustard, vinegar, oil, ¼ teaspoon salt, and ¼ teaspoon pepper. Drizzle over the green beans.
Sprinkle with the almonds.