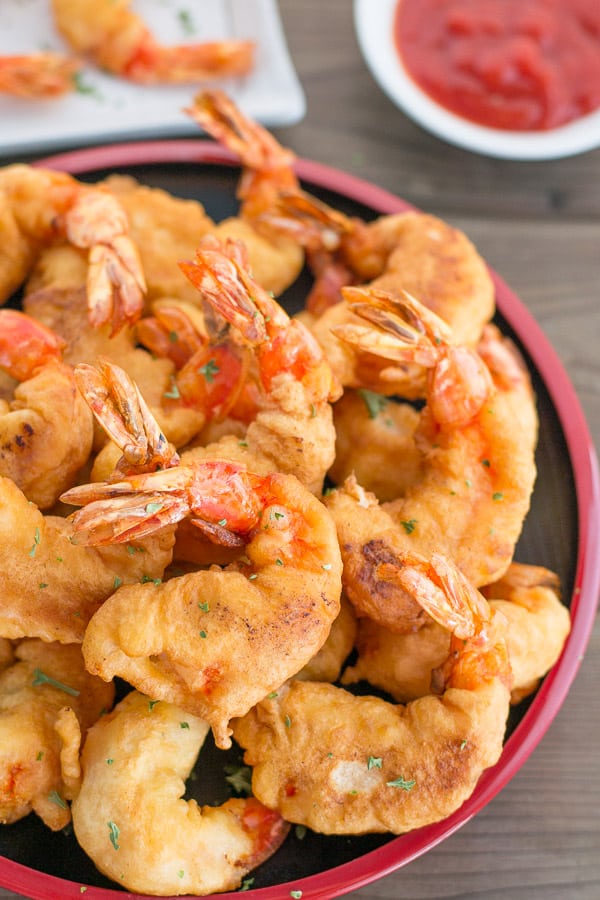 I was grocery shopping on the weekend when I passed by the seafood section. Prawns were on sale and so I decided to buy some for my family. I was thinking of what to do with them and then I remembered this prawn recipe that we all love. Camaron rebosado is my family's favorite when it comes to eating prawns. When my kids were growing up, I would make this delicious dish for dinner and my kids would be snacking on it right as I fried them. In this recipe, the prawns are first marinated in salt and lemon juice, dipped in batter and then fried. The battered prawns are good when freshly cooked and dipped in a sweet and sour sauce. Yummy! 😀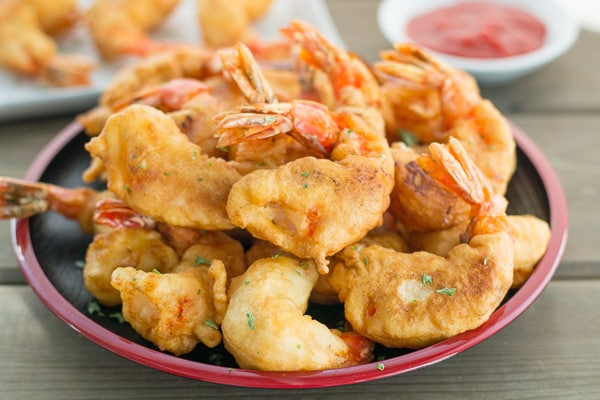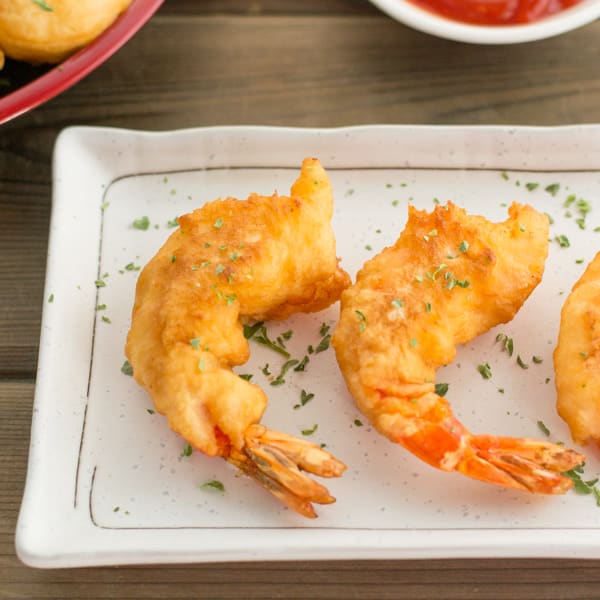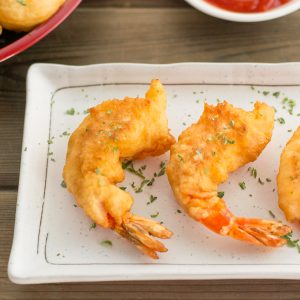 Camaron Rebosado (Deep Fried Battered Prawns)
Ingredients
1

lb

. medium-sized tiger prawns

½

teaspoon

salt

1

tablespoon

lemon juice
Batter:
1

egg

slightly beaten

1

cup

ice cold water

1 ½

teaspoon

baking powder

1 ½

cups

flour

1/8

teaspoon

pepper

¼

teaspoon

salt

Oil for frying
Instructions
Shell and devein prawns, leaving tails on. Sprinkle with salt and lemon juice. Set aside.

In a large bowl, sift flour, baking powder, salt and pepper together. In another bowl, combine egg with cold water. Gradually add to the flour mixture, stirring to form a smooth paste.

Put oil in a deep pan to a depth of 3 inches and heat to 375°F.

Holding prawns by the tail, dip in a batter and deep fry a few pieces at a time 3-4 minutes or until golden brown. Drain on paper towels.

Serve with sweet and sour sauce or ketchup. For the Sweet and Sour Sauce recipe,

click here

Enjoy!
Notes
This recipe was adapted from the cookbook "Filipino Cooking Here & Abroad"