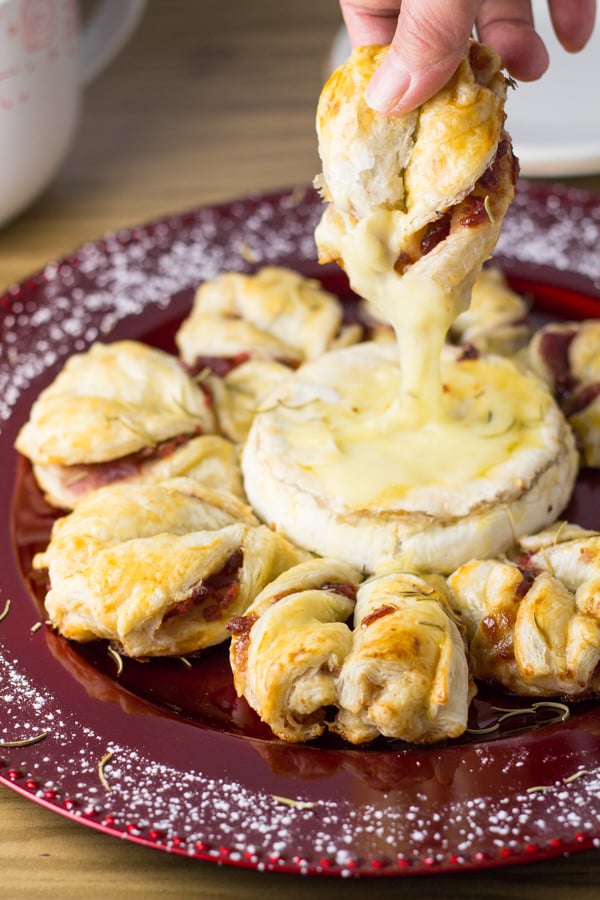 A friend shared this recipe on Facebook and I knew right away that it was a recipe I should try. It is such a relevant recipe to make since we have been experiencing lots of snowfall here in Vancouver these past few days. My family is spending most of the time indoors playing board games, watching movies and catching up on TV shows. This camembert snowflake is the perfect recipe to make as a family. In this recipe, a cranberry sauce and bacon bits filling were sandwiched between two discs of puff pastry. The center of the discs was then cut and filled with the camembert cheese. A pattern resembling a snowflake was afterwards formed around the cheese. After a sprinkle of rosemary leaves and a brush of egg wash, the camembert cheese surrounded by snowflake pastry was then baked in the oven for 30 minutes. The result was a sight to behold- a nicely browned, sweet, flaky pastry around a smooth and melted camembert cheese. Yummy!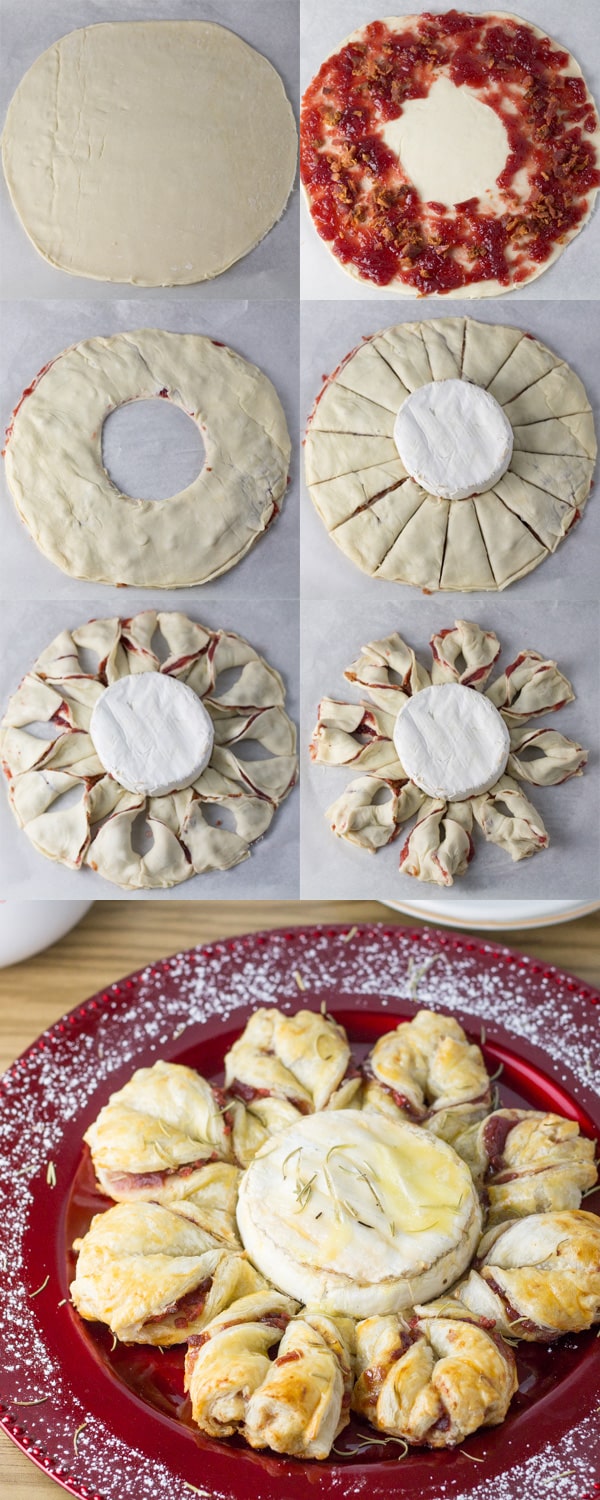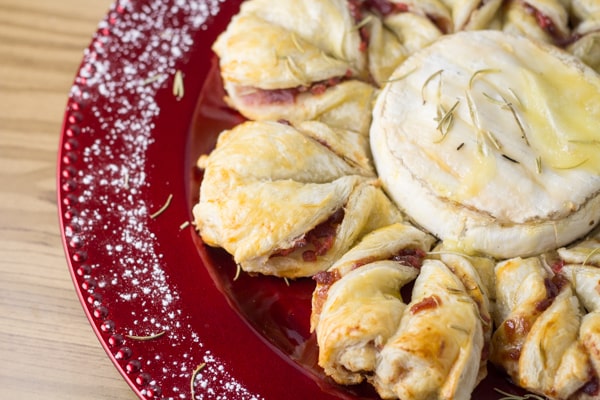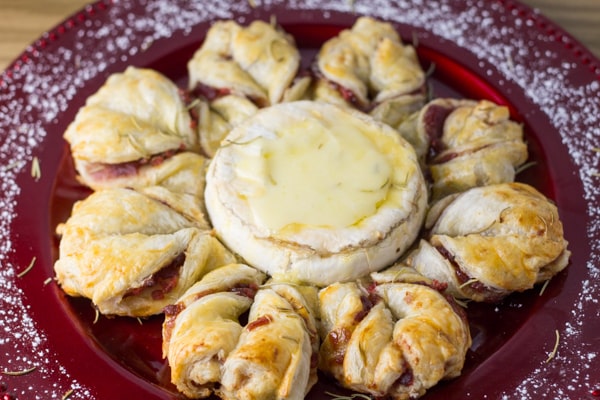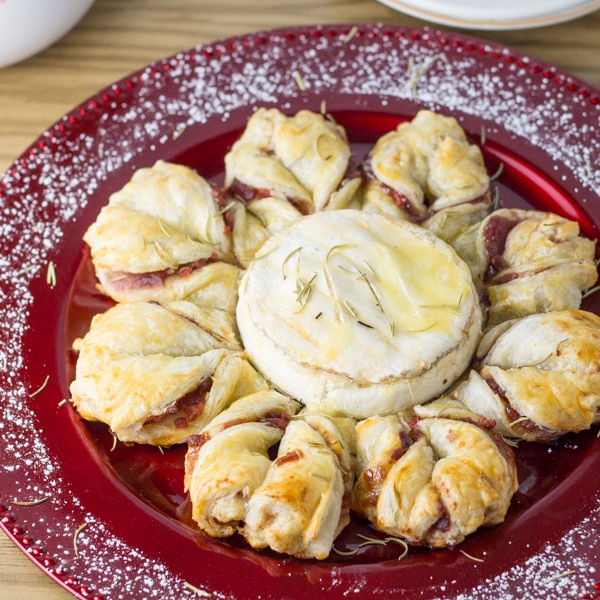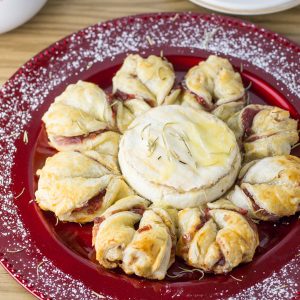 Camembert Snowflake
Ingredients
1

baking camembert

2

sheets puff pastry

3

tbsp

cranberry sauce

1

tbsp

crispy bacon bits

1

egg

whisked

Olive oil

Rosemary leaves
Instructions
Preheat oven to 350 degree F. Line a baking sheet with parchment paper.

Roll out pastry on a lightly floured surface. Place a large mixing bowl on top of the pastry sheet. Cut around the bowl to form a circle (around 9-10 inch diameter).

Repeat step 2 with the second sheet of pastry.

Place one circle pastry on the prepared baking sheet. Spread cranberry sauce over the pastry, leaving middle center open or clear. Sprinkle bacon bits over the cranberry sauce and then cover with the second circle pastry.

Place the camembert cheese in the center of the circle pastry and then cut around to form a circle. Discard the cut pastry and lay the cheese in the open center.

Cut the circle pastry in 16 equal segments. You can do this by cutting the circle first into 4 equal segments. Then, cut each segment in half and then in half once more, ending with 16 segments in total.

Lift one segment, twist once to the right and place it down. Then lift the segment next to it and twist once to the left and place it down. Keep going around, alternating the direction of the twist. Finally, bring up edges of two segments with opposite twist and press together.

Brush pastry with egg wash. Make 3-4 slits on top of the cheese and then drizzle cheese with olive oil. Sprinkle rosemary leaves over the cheese and pastry. Bake in the preheated oven for 30-35 minutes.